Click here to get this post in PDF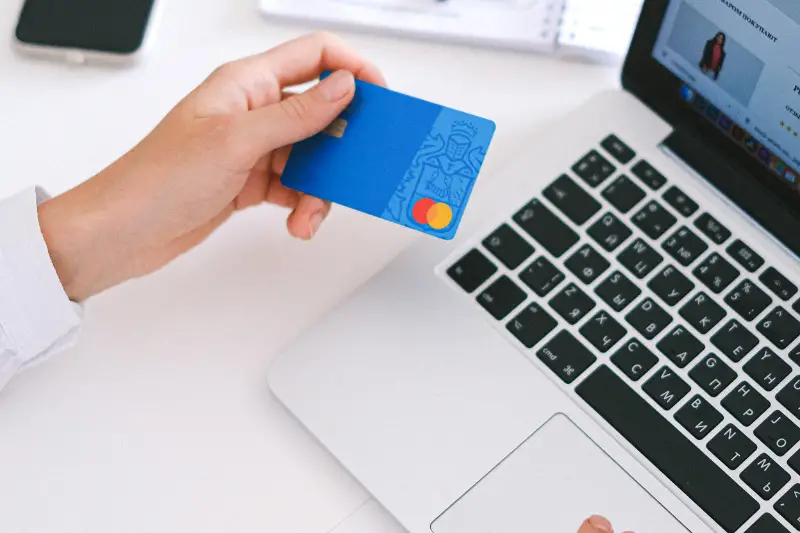 Payment Card Industry (PCI) compliance is a crucial aspect of data security for businesses that handle credit and debit card payments. It ensures that businesses follow the necessary requirements outlined by the PCI Security Standards Council to protect sensitive cardholder information. In this guide, we will provide small business owners with a comprehensive understanding of PCI compliance, addressing frequently asked questions and debunking common myths.
1. What is PCI Compliance?
PCI compliance refers to a set of standards and practices designed to protect cardholder data during payment card transactions. It applies to all businesses that accept credit and debit cards, regardless of their processing methods. Compliance ensures that businesses handle cardholder data securely, reducing the risk of data breaches and fraud.
2. Why is PCI Compliance Important?
Maintaining PCI compliance is essential for several reasons:
a) Protecting Customers: Compliance safeguards customer information, instilling trust and confidence in your business. It demonstrates your commitment to protecting their sensitive data and reduces the likelihood of identity theft or fraud.
b) Mitigating Risks: Non-compliance can lead to severe consequences, including fines, penalties, legal liabilities, and reputational damage. Adhering to PCI standards helps minimize these risks and protects your business from potential financial and legal consequences.
c) Enhancing Security: PCI compliance enforces robust security measures, such as encryption, access controls, and regular vulnerability scanning. By implementing these measures, businesses can proactively prevent data breaches and ensure the security of their systems and networks.
3. Common Myths About PCI Compliance:
Let's debunk some common misconceptions surrounding PCI compliance:
a) "PCI Compliance is Only for Large Businesses": False. PCI compliance applies to businesses of all sizes, including small and medium-sized enterprises. Every business that accepts card payments must comply with the standards, regardless of its scale.
b) "Using a Third-Party Payment Processor Makes Me Automatically Compliant": Not entirely true. While using a third-party processor can simplify compliance, it doesn't absolve your business from responsibility. As a merchant, you still have certain obligations to fulfill to ensure overall compliance.
c) "Compliance is Costly and Time-Consuming": While achieving and maintaining compliance may require some investments in terms of time and resources, the cost of non-compliance is often much higher. Implementing security measures and following best practices can save you from potential financial losses and reputational damage in the long run.
4. Steps to Achieve PCI Compliance:
To become PCI compliant, small business owners should follow these essential steps:
a) Understand the Requirements: Familiarize yourself with the PCI Data Security Standard (PCI DSS) and other applicable guidelines provided by the PCI Security Standards Council. Identify the specific requirements that apply to your business.
b) Assess Your Environment: Conduct a comprehensive assessment of your payment processing environment to identify potential vulnerabilities and risks. This includes analyzing your network infrastructure, software, hardware, and security protocols.
c) Implement Security Measures: Based on the assessment, implement necessary security measures such as encryption, firewalls, access controls, and regular system updates. Ensure that you maintain up-to-date antivirus software and regularly scan for vulnerabilities.
d) Regularly Monitor and Test: Continuously monitor your systems and networks for any suspicious activities or vulnerabilities. Conduct periodic security testing, including vulnerability scanning and penetration testing, to identify and address any weaknesses.
e) Maintain Documentation: Keep records of your compliance efforts, including policies, procedures, audit logs, and employee training documentation. This documentation not only demonstrates your compliance but also assists in addressing any potential issues during audits.
Conclusion:
PCI compliance is a critical aspect of protecting sensitive cardholder data and maintaining the security of your business. By understanding the requirements, debunking common myths, and following the necessary steps, small business owners can achieve and maintain PCI compliance effectively. Prioritizing data security not only protects your customers but also safeguards your business from potential financial and reputational risks associated with non-compliance. Remember, PCI compliance is an ongoing process that requires regular monitoring, testing, and adherence to evolving standards to stay ahead of emerging security threats.
Check it out: PCI Compliance courtesy of BluePay
Also read: PCI Log Management Requirements for CISO's
About the Author
Kristen Gramigna is Chief Marketing Officer at BluePay, a credit card processing firm. She has more than 20 years experience in the bankcard industry in direct sales, sales management and marketing. Follow her on Twitter at @BluePay_CMO.