Click here to get this post in PDF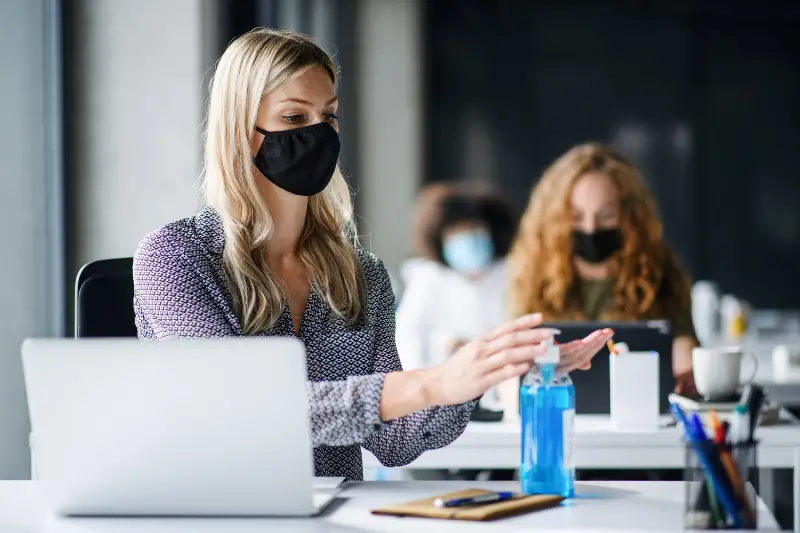 Are you aware that working from home is phenomenal? Are you reading the article from your home? Do you know that the spread of COVID-19 has resulted in a remote work culture? If your answer is yes, then you are in the right place. The coronavirus pandemic brought unprecedented changes in human life. It has changed every aspect of the economy and society in particular. It has brought about some overnight changes to which every individual is trying to get accustomed. 
Few agencies feel that they get prepared for the remote working culture, but there are a few steps you have to take to make your experience productive for the agency and employees in particular. If you have a business, you must have come across the concept of remote work culture. The fact that you have to continue with your work obligations from home has brought some alterations in the routine. 
The worldwide pandemic has forced individuals across the globe to experiment with their work culture. It's not that easy for various firms to implement this strategy. It's because they do not have the necessary infrastructure for implementing this policy. In recent reports, you will see that around 60% of agencies have only implemented the remote work policy. So what happens to the other firms? They had to shut down their operations. Yes, you heard it right. Most agencies were on the verge of shutting down their offices because of the lack of technological infrastructure. 
You require a flexible system to match the new work reality
If you are ready for the new normal, you must create flexible policies to plan your modern work culture. There must be changes in the roles, functions, activities, and skills required to keep the agency operating. Hence, whether it is remote work or work from the office, you must change your boundaries and stretch yourself to ensure that you cope with the new normal. You require some non-traditional and new work options to ensure that you get proper support and resources for the change.
In the affected nations, governments have made it compulsory to implement work from home for different employees, which has resulted in an unanticipated situation for various agencies. It has compelled them to review their existing policies and modify them to ensure proper working. As per a fresh poll by MyBioSource, around 33% of people in Texas favor Covid norms.
Business and remote model 
In the present situation, you must examine the tasks, responsibilities, and roles for determining which work is appropriate for the remote model. It would help if you categorized the duties and responsibilities under three heads which are not possible, possible at an expense, and highly likely. It will help you develop the type of support you require for implementing this policy. 
Sometimes, the sales team and marketing executives may function remotely, but that would require support and guidance. Remember that there will be some employees with the knowledge and technical background to engage in remote work. However, most aged individuals will not have the technological know-how to take responsibility. Hence, it would help if you examined these responsibilities and then took the steps. 
What is the success factor? 
The first step in remote working is keeping the employees informed about every decision. You have to communicate to them the significance of remote work. It's essential when the employees are a part of an organizational channel that requires a vast team of experts to work regularly. The success of remote work depends on employees' trust in the agency and vice versa. 
Remember that the real-time impact of the crisis on businesses is well-established. To normalize the situation, you have to give your employees a level of liberty and distribute the task accordingly. Using different media tools such as social media, websites, and emails, you can ensure that every individual is informed about the firm's functions. 
Ensure productivity by trusting your employees. 
Whether the remote work initiative is urgent or routine, trust is the basis of success. Remote work highly depends upon the communication between you and your work. Managers may sometimes think about a lack of visibility in the routine and workflow because they do not get to see the workers in front of them. 
However, if you trust your employees, they will never let you down. If you only keep complaining, things will not return to normal. Hence, you must ensure that your workers get engaged with the regular operations that will ensure apt productivity. Employees working from home manage their routine to leverage the office activities. Hence, you have to motivate and encourage them so that they overcome interruptions and provide you with a degree of productivity. 
In the post-covid scenario, you can use the advantages of technology to enable proper communication and operation. Technology plays a central role in allowing two-way communication and successful remote work. You can increase your organization's productivity by using cloud-based tools and employee-facing technology. Whether your agency is a large-scale one or a start-up, you can take the help of technology to enhance the opportunities and ensure proper development. 
You may also like: How to Protect Your Business and Employees from Covid-19 Pandemic
Image source: Shutterstock.com