Click here to get this post in PDF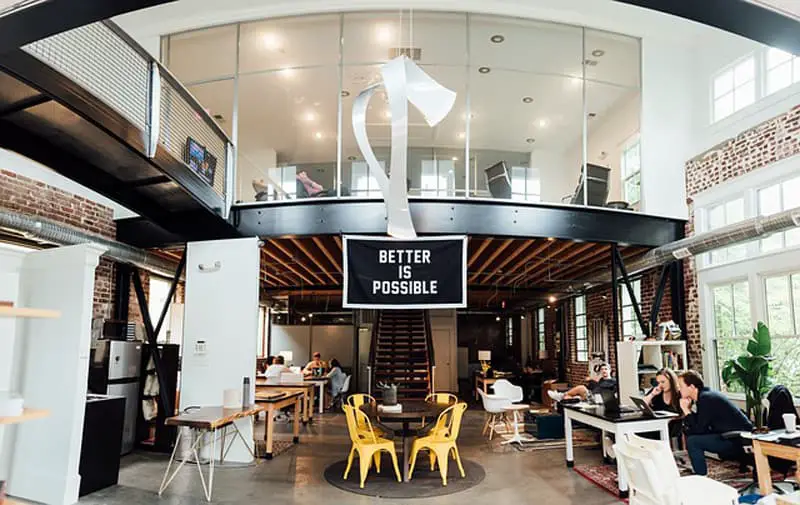 Motivating your team to give it their best on a daily basis might seem like a challenging task, but it is achievable with a bit of strategic planning and preparation regarding the look and feel of your office space. Now, this doesn't mean that you need to invest in grand remodeling projects to fit in a water slide or a theme park into the rec room, but it does mean making some smart alterations to the decor that will imbue the space with that productive, positive, and creative vibe. With that in mind, let's take a look at several powerful yet affordable solutions for a productive office space.
Weave your brand into the setting
How expensive or time-consuming can it be to put the company logo and slogan in strategic places around the office? Not that much, to be honest, but the results can be very rewarding. The idea is simple: your brand identity is what creates an emotional connection between your employees and the company – much like the customer needs to find your visuals and brand messages inspiring and motivating.
So naturally, decorating the office space in company colors, logos, and other visuals is a great way to inspire unity, trust, and cohesion among your team members and build a strong employee collective working towards the same goals, driven by the same passions.
Create a multifunctional space
The days of tedious office designs where cubicles reigned supreme are long gone. Nowadays, the modern work environment serves a multitude of purposes, of which doing actual work is but a single part of the productivity puzzle. In order for your company to attract top talent in the industry and retain amazing employees to boot, you need to create a multifunctional space to answer all of their daily needs.
Some of these include having a rec room with plenty of non-work related activities available, such as video games or board games, a gym complete with fitness classes to incentivize your employees to stay active throughout the day, as well as a well-stocked and equipped kitchen for all of their coffee-making needs. Dedicate a couple of areas for complete silence to allow employees to concentrate, and you're done!
Provide your team with modern office amenities
One of the most important elements of day-long productivity in the modern workplace is actually the equipment your employees are working with on a daily basis. Keep in mind that technology has become an inextricable part of the modern work environment, so your employees should be able to enjoy hardware and software that's up to the latest standards.
But that's not all, since you also want to stock the workplace with quality yet affordable office supplies your employees can use on a moment's notice, without having to worry whether or not the copier is out of ink, or if there are no highlighters available to emphasize a certain point during a presentation. And you know how creatives love their highlighters.
Let natural light permeate the office
Nobody likes working in a poorly-lit office space. Not only will poor illumination impede productivity and focus, but it will also tire out your employees rather quickly, hindering the creative process and creating office-wide fatigue and confusion.
Needless to say, you should aim to fill up the place with plenty of natural light during the day in order to support mental clarity and positivity across the board. For those late-night working sessions, be sure to have a warm lighting scheme ready to keep their spirits up and support the creative process until the job gets done.
Boost the airflow and set the temperature just right
Before you try to please every employee, keep in mind that you're probably going to have to make a compromise when it comes to room temperature in the office. Those who are constantly cold will always be waging a crusade against those who are constantly overheated and opening the windows, so there is no way to please both sides completely.
But, what you can do is install excellent ventilation systems to force fresh air into every room – sort of like what casinos do to energize their guests. When it comes to room temperature, you want to keep it at 22°C (71.6°F) in order to maintain high productivity levels around the office. Simply put, if it's too hot, the employees will get drowsy and restless, and if it's too cold, well, they'll complain a lot. So, better set the thermometer just right.
The modern workplace has long surpassed the dullness of cubicle offices and unimaginative designs and layouts, as nowadays the modern employee requires adequate mental and physical stimulation to keep working hard throughout the day. Be sure to implement some of these solutions and you will have no problem creating a productive office environment your team members will love.
You may also like: A glimpse into the future: Office design trends to foster creativity
About the Author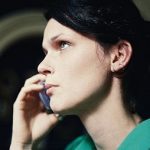 Lillian Connors believes that the question of business goes far beyond the maximization of profit through different money-grabbing ploys. Instead, she likes to think that ethical principles should be at the core of every commercial venture, paving the way for much more balanced distribution of wealth on a global scale. You can check her out on LinkedIn.