Click here to get this post in PDF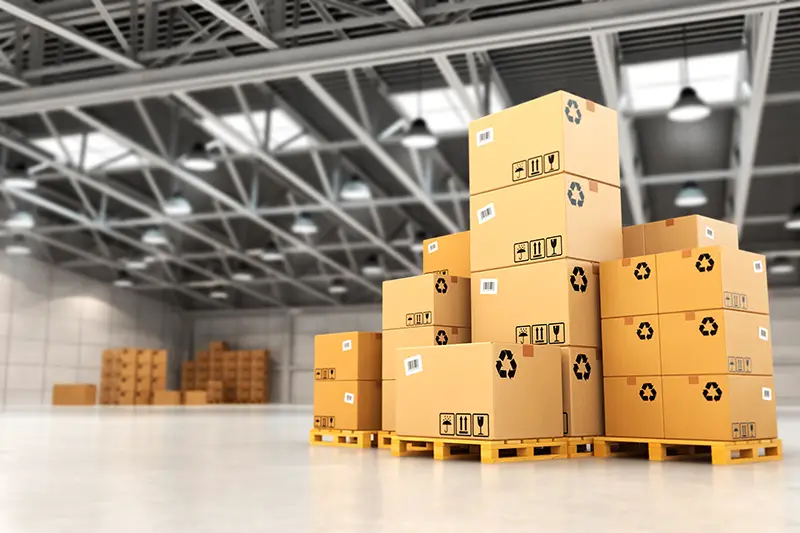 Shipping containers are a great way to add office space to your property. They can be built on any land, even if you don't own them, and they offer more space than traditional offices. Shipping containers also come with their own set of benefits that make them ideal for creating an office environment:
It can be built anywhere
No matter where you are, the shipping container office is a great option for building a workspace. This is because they can be placed almost anywhere, including remote locations that would not be feasible to reach with traditional construction materials like wood or brick. In addition, it's often easier and cheaper to use shipping containers as a building material than many other options available in certain areas. For example:
Shipping containers can be built on mountainsides that would otherwise be inaccessible and require heavy machinery to clear away debris before construction could begin.
They're also great for beaches–you can build one directly into the sand!
They are durable and long-lasting
Shipping containers are strong and durable. As long as they're not damaged, they can last for decades. This means that the structure you build with shipping containers will be sturdy and stable for a long time.
You can even use shipping containers to create earthquake-resistant, fire-resistant, or wind-resistant structures!
You can have them on any property, even if you don't own them
You don't need to own the land to build a container office. While we always recommend that you secure property ownership, there are ways around this if you want to be a little more flexible with your options. For example, you can rent or lease land to build on it. This means that while you might not own the property, at least you will use it exclusively during construction.
Another option is to build your container office on top of another structure, like an existing structure or even another shipping container office!
They are environmentally friendly
It's no secret that the environment is in bad shape. Fortunately, shipping containers are made from recycled materials and are energy efficient, making them an environmentally friendly way to set up shop. They also last for a long time, so you won't have to worry about replacing them anytime soon. Plus, when you're done with your container office, it can be recycled for more shipping purposes!
It doesn't take long to build one
If you want to get an office up and running quickly, using shipping containers is a great way to do it. These structures can be built in a few days, hours, or minutes depending on the size—and you don't need any special tools or equipment for the construction process either!
They offer more space than a traditional office
So, how many people can fit into a shipping container office? The short answer is A lot. For example, a 20-foot shipping container provides over 1,000 square feet of usable space, which is more than the average American home. So you could fit eight people in one! But there are also downsides to working with such rigid structures.
With all of this extra room comes potential problems as well. For instance: If you need a large space that's easy to move around in (like when you're installing new carpeting), or if you want something super flexible (think a kitchen remodel), it might be best to go with something else besides a shipping container office building. That being said…
You can customize them inside and out
Your shipping container office is a blank slate that you can turn into whatever you need it to be. If you want windows or doors, they're easy to add. You can paint the outside or create art with spray paint. You can even add insulation for warmth in colder climates, lighting for visibility during night hours, and a bathroom or kitchen if needed! And let's not forget about the deck: if not included in your design from the beginning, feel free to build one on top once it's installed!
You can have them multi-storied
You can also make multi-story shipping container buildings, which is a great way to maximize space. This is a popular option for businesses that need more than just one or two floors of office space but don't have the budget for a traditional building. A multi-story design makes the most of open space without compromising cost or aesthetics.
Consider using shipping containers for your next business or personal office project
If you're looking for a durable, cost-effective, and easy-to-move office solution, shipping containers are an excellent choice. They're sturdy enough to withstand the elements and tough enough to stand up against almost any kind of weather. In addition, shipping containers can be easily customized with large windows, plenty of natural light, and other special features like air conditioning and radiant floor heating. Plus, they're easy to transport via truck or flatbed trailer; once on site, it's just as easy for one person (or several) to unload them into place without assistance from heavy machinery or expensive cranes. With all these benefits combined, they provide a great space in which you can work and minimize construction costs compared with building something from scratch!
With all these benefits combined, they provide a great space in which you can work and minimize construction costs compared with building something from scratch!
Conclusion
So, there you have it: the advantages of a shipping container office. It's an environmentally friendly option for small businesses and individuals that want to save money and space. They can be built anywhere, even if you don't own the land where they will be located, and they can easily be customized inside and out. Shipping container offices can also be multi-storied or standalone structures with multiple uses, like retail stores or restaurants. Finally, they are durable and long-lasting, so you won't need to replace them soon!
You may also like: 8 Reasons To Consider Hybrid Buildings For Your Business
Image source: Shutterstock.com