Click here to get this post in PDF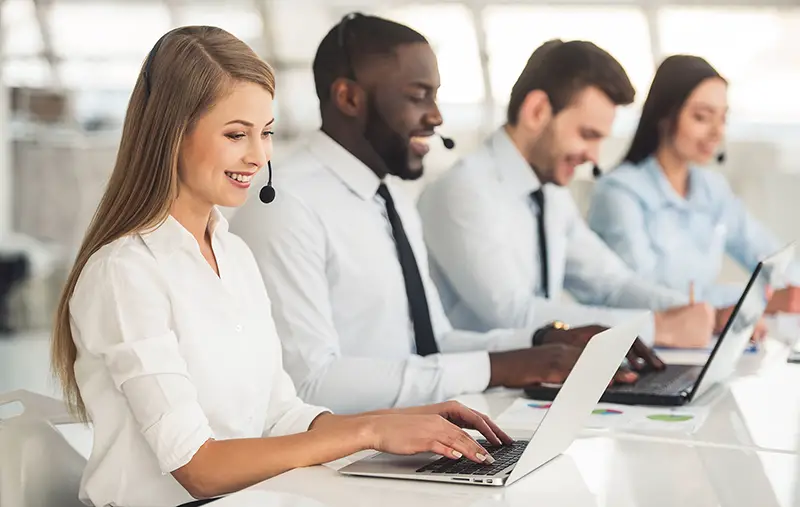 Every business needs excellent customer service to survive. Customer service is also necessary for beating the competition. However, responding to every customer's inquiry can be challenging, especially when things get extremely busy. In that case, a call center manager or software will come in handy.
Below are the six advantages of investing in call center software.
1. It Helps Improve Customer Care Service
Through call management software, customer service will be greatly improved. The call center number serves a great purpose for every business. Whenever customers have a problem with service or products, that's the number they contact. 
Those that need professional assistance also use that number. A customer expects you to help them immediately when they make a call, no matter the time. Thanks to the software, their needs will be well handled.
2. A Call Center Software Is Cost-Effective
Another advantage of call center software is that it is cost-effective. Instead of hiring a large team of specialists to handle customer calls, the call center software will handle the job. The software comes with highly beneficial features that work 24/7. You don't have to worry about long customer calls on a busy day. This gives you time to focus on other work matters. 
Therefore, investing in software is highly beneficial in the sense that you will enjoy many features for an affordable price. Besides, you won't have to employ a team of customer care service hence saving a lot of money. 
3. It Helps Enhance Productivity
In some cases, call center agents aren't available due to other commitments. For that reason, they need a long and comprehensive training process to get used to working. Thankfully, you can avoid all that by using call center software. It helps you fix the problem by providing a reliable, full-time service. 
Besides, it helps enhance productivity and keep customers satisfied all the time. It can perform tasks like ticket support, managing queries, appointment setting, sales, and other technical issues. Call center software like Balto is very effective in this role. 
4. Builds a Professional Image
A call center software is vital in building a professional image. It automatically responds to a call professionally. This design is meant to serve customers diligently and effectively. Besides, customers will feel well taken care of. 
5. Drives Up Sales Deals
A call center software also helps increase sales deals. It is a great marketing tool that automatically responds to all incoming sales inquiries. If you don't answer a sales call, you lose opportunities to get clients. A call software will help prevent this problem by automatically answering queries.
6. Identifies Urgent Calls
A call center software will help identify urgent calls. A business needs to prioritize calls. This helps it develop customer loyalty and enhance customer experience. Thanks to call center software, you will identify urgent calls immediately. This goes a long way in improving customer relations.
Get Call Center Software for Better Customer Experience
If you want to improve work productivity, you should think of getting call management software. This software will help agents manage calls and answer all customer inquiries.
You may also like: Top 7 Factors to Consider When Choosing Call Center Software
Image source: Shutterstock.com