Click here to get this post in PDF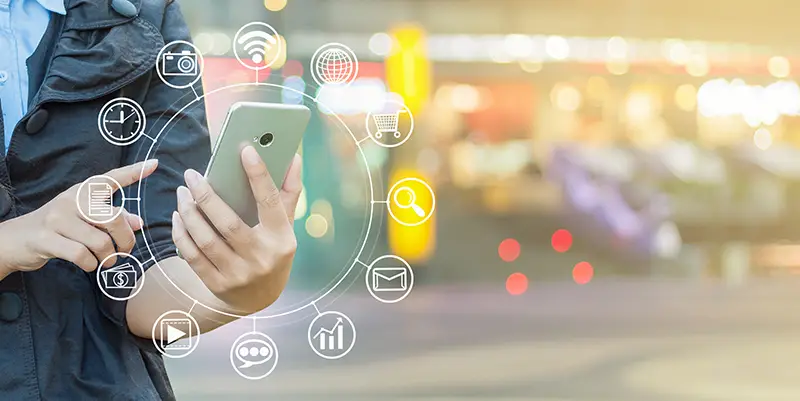 There has been a rapid increase in the use of technology in recent times. Moreover, there is a massive acceleration of digital adoption, with Covid-19 hitting the globe. The pandemic implications have made people form new digital habits, be it in the area of work, education, shopping, or play. As a result, it becomes crucial for businesses to cope up with the current digital transformation. To survive and be successful, businesses need to meet the digital expectations of their consumers. However, to fulfill their consumers' digital needs, companies must first be clear about their changing digital behavior. How can brands learn about the digital needs of their customers? It is where consumer insights play an important role. 
What are Consumer Insights?
Consumer insights are a way of understanding consumers' behavior, needs, and feedback. With the help of consumer insights, businesses can connect with their consumers on a much deeper and personal level. Most importantly, analyzing consumer behavior helps in the growth and development of companies. How? Businesses can improve their products/services or offer their customers what they want once they better understand their consumers' needs. As a result, effective communication with consumers ultimately results in increased sales. 
To better understand consumer insights, let us take the example of Netflix. Suppose you love watching horror shows, and you use Netflix to stream them. What do you observe the next time you open Netflix? You will see recommendations of similar shows the next time you tune in to Netflix. Why? This is because Netflix uses consumer insights to interpret its viewers' behavior in order to recommend the right kind of content to them. 
As seen in the above example, consumer insights favor your brand by helping you follow the right marketing strategies that resonate most powerfully with the targeted audience. 
What Is Digital Adoption?
In simple terms, digital adoption implies using technology to its fullest. Digital adoption allows you to understand the potential of digital resources and to use them for your benefit. For example, using a smartphone to book cabs, use Google maps, do video calling, access emails, and more rather than using it just to make phone calls is digital adoption. In businesses, digital adoption means embracing digital transformation by investing in new technology and leveraging digital resources and tools to make a profit. Today, the acceleration of digital adoption can be seen in every possible sphere: fitness, work, or education. The major reasons behind it are the social distancing measures and the shutting down of schools, colleges, shops, companies, gyms, and other realms of human life. 
As a result, there is a growing need for businesses to operate digitally. While some can function digitally without much hassle, others are yet to cope with the current digital acceleration. However, it is evident that businesses have to take recourse to digital adoption if they want to survive in the changing times. Moreover, there is an urgent need to understand consumer insights more than ever before.
The accelerated digital adoption has significantly impacted consumers' behavior. Earlier, the expectations of consumers from a brand were different. However, their needs and expectations have considerably changed because of accelerated digital adoption. For example, earlier people used to go to gyms to maintain a healthy lifestyle. However, the pandemic has made them more used to a home workout routine. As a result, gyms need to know their consumers' behavior and come up with a solution by which they can meet with changing expectations of their consumers. For this, some gyms have launched their apps, home workout plans, diet plans, virtual training sessions, and more to maintain their customer base. Hence, consumer insights are needed more than ever before, not just to expand and grow one's brand but to survive in the times of rapid digital transformation.
Conclusion 
The acceleration of digital adoption has brought a change in consumers' behavior, needs, and expectations. Businesses and brands need to stay up to date about their customers' digital requirements in such a scenario. As a result, consumer insights become necessary than ever before for businesses to remain in the picture. Consumer insights are a way of interpreting and analyzing consumer behavior, needs, and feedback and incorporating them to improve your brand. There are many consumer insight platforms that businesses can use to gain consumer insights. In the current situation, your business can fail if you don't adopt a digital business model.  At the same time, your company can excel in its digitally sound and understand its new digital needs. Hence, consumer insights are crucial, given the acceleration of digital adoption.
---
How Digital Technology Innovations Affect Today's Society
---
About the Author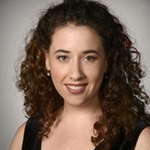 Efrat Vulfsons is the Co-Founder of PR Soprano and a data-driven marketing enthusiast, parallel to her soprano opera singing career. Efrat holds a B.F.A from the Jerusalem Music Academy in Opera Performance. 
My LinkedIn profile: https://www.linkedin.com/in/efrat-vulfsons/