Click here to get this post in PDF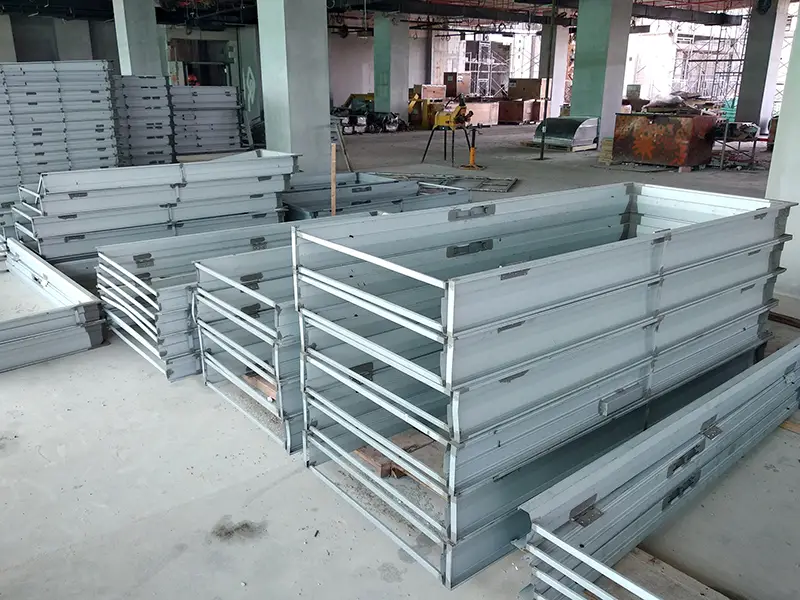 This metal is a form of carbon steel that actually has only a small amount of carbon present in it. In fact, by many, it is often referred to as exactly that, low carbon steel. Depending on who you ask and where you look, the amount of carbon that is in mild steel ranges from anywhere between 0.05 percent and 0.25 percent. This is in contrast to normal carbon steel that has a composition of anywhere from 0.3 percent up to 2 percent carbon. Where any more carbon makes its way into steel, it is then classified as cast iron. Mild steel also does not contain much in the way of molybdenum, chromium, and several other alloy elements. As a result of this, the material has a number of properties that are different from those steel alloys that do contain a large amount of carbon. 
Because it contains a lesser amount of carbon, mild steel is much weldable, machinable, and ductile in comparison to those forms of steel that have a high carbon content. This does also mean that it cannot be strengthened or hardened through quenching or heating. As a result of it not containing any alloy elements, it means that the metal is prone to rusting (oxidation) unless it has been coated properly. However, with it not containing many of these alloys, it makes mild steel much cheaper than other forms of steel. This is one of the main reasons why it is so popular.
Due to there being large amounts of ferrite and iron in mild steel, it is magnetic. It has much lower tensile strength than what alloy steels have, or high carbon steels have, and that is down to the fact that its low carbon composition is unable to block any dislocations that occur within its crystal structure. 
How it is made
The process of making mild steel is actually very similar to the process involved in making other types of carbon steels. It is typically done via using a combination of both iron ore and coal. After these things have been extracted from out of the Earth, these materials are put into a blast furnace with one another and melted together. Once they have completely melted, this mixture is then put into a different furnace in order to get rid of any impurities that still remain in it, as well as to make any required adjustments to the chemical composition of the mild steel. From there, the metal is allowed to turn solid whilst in a rectangular mold. The resulting large mild steel slab is then reshaped into a more workable size via a process that is known as cold drawing or hot rolling. 
What it is used for 
Some of the real-world applications for mild steel include street signs, fencing, wire, nails, decorations, furniture, structural steel, and automobiles. For more ideas on what the material is used for and how it can be of benefit, check mild steel products here.
You may also like: The Benefits to Businesses of Metal Pre-Treatment and Powder Coating
Image source: Dreamstime.com