Click here to get this post in PDF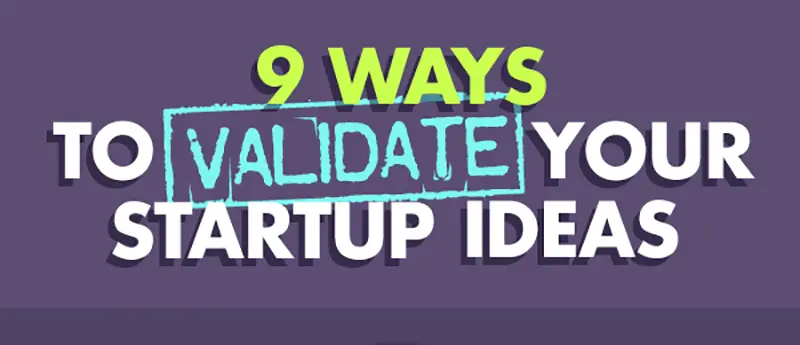 Before implementing your business on a full scale, it is important to test its popularity first. Validating your startup ideas helps in making sure it will end up with a huge success. If the initial reaction is negative, you can at least do some changes. It is better than starting the business right away just to get negative reactions later.
One of the ways to validate your ideas is by creating a landing page. This is where people can get more information about your startup plans. If they wish to get updates, you may also send them newsletters. Redirect them to your landing page if you have published something new related to your startup plan.
The positive reception of your landing page will give you an idea that if it is implemented in full scale, people will patronize what you offer. On the other hand, if the site doesn't receive a lot of traffic, it means people simply don't care. They might your ideas boring.
Conducting a survey online is also one way to test the effectiveness of your startup ideas. If the results are positive, go ahead and make your plans a reality. Make sure the survey has a comment section so you can determine what went wrong and how you can possibly improve the business if you are to implement the ideas.
Validating your startup ideas may not provide positive results. Just don't get disappointed. If there are negative comments, use them to make your ideas better. Also, take time to check the infographic below for more ways to validate your startup ideas.
Also read: 4 Things to Do Before You Launch Your Startup
About the Author
Sarah Smith has been helping bloggers and online entrepreneurs expand their reach for several years now. She's an artist at heart, and an animal rights advocate.
Infographic by How to Start a Blog Online