Click here to get this post in PDF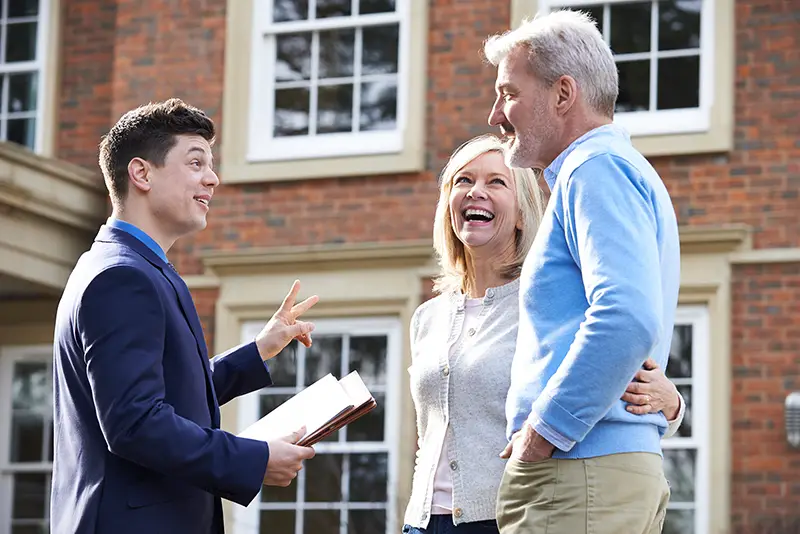 Is your investment property giving you a headache? 
Before you get up and leave, know that you can still make it work. All you need to do is hire a professional who knows the ins and outs of property management in Perth, WA.
Given the many agents out there, you need to be careful about who you choose. To get the most out of your investments, you need to consider these nine things when hiring a real estate property manager. 
Experience in the Perth Property Market
You'd want to hire someone well-versed in property management in Perth, WA. It also helps to look for an agency specialising in your type of property. 
For example, if you're leasing a home in the surrounding suburbs, you should look for a residential property management expert. There's a stark difference between managing homes and business properties, after all. 
Given their experience, they can help you explore the many opportunities available. Since they know property management, they're efficient enough to guide you through the process. 
With these benefits, you are sure to increase your financial returns in no time. 
Expertise in Property Management Finances
Apart from having professional knowledge, the staff should possess financial and investment acumen as well. 
While you can outsource this work to accounting agencies, hiring someone who knows how to manage money wouldn't hurt. Their knowledge of financial details can help landlords become more proactive with economic issues. 
Great Communication Skills
Property management is not all paper. Agents need to deal with tenants and clients most of the time. If they don't do so clearly, landlords stand to lose business.
Since many things are at stake, it's best to hire a team with excellent communication skills. You'd want someone clear yet compelling. This allows them to get the message across from the customer to the owner and back. 
Proficiency in Real Estate Tech 
Hiring a Perth company that uses the latest property management tech will be more than helpful. 
One such example is the electronic lease. Shuttling papers back and forth takes time, and time is gold. 
By using such a service, you can cut the contact time in half. That way, you won't lose business because everything has been made easy. 
Stringent Tenant Management Services
A property manager needs to work with owners and tenants at the same time.
When it comes to the latter, it's best to ask the team about their screening process. Do they run background, credit, and reference checks? If they do, then you're in good hands.
With this service, you don't have to worry about defaulting tenants who'll leave your Perth investment property in a sham. 
Low Tenant Turnover Rate 
When it comes to hiring property managers, you also need to look at their turnover rate. 
How long does each customer stay with them? If they can only lease real estate for a few months, then it's a red flag. 
You'd want an agency that has a low turnover rate. That means their tenants are happy, so they stay with them for a long time. 
Why is this important? Well, it all boils down to the cost of vacancy. 
Just think: Perth's average weekly rental is AUD 440—higher than the AUD 380 norm in Western Australia. If your residential properties are vacant for a month, you stand to lose AUD 1,760 rental fee. 
By working with a professional team with a low turnover rate, you're assured that your property is constantly making money. 
Responsiveness to Property Management Concerns
Without the help of a manager, owners are always at the mercy of their tenants. Yes, that means receiving calls during the ungodliest of hours.
That said, it's not enough to hire someone to manage your property. You'd want someone highly responsive. The renters should be able to contact them as needed, especially if they need service ASAP. 
Trustworthiness
This agent will be in charge of everything—from rental money to maintenance work. That said, you need to hire someone reliable. 
A trustworthy Perth property manager is consistent, grateful, and compassionate. They respect their clients' time and boundaries. 
If they're good enough to be a tenant in your strata unit, then they're the managers you need. 
Integrity and Transparency
Property management involves a lot of cold hard cash. That said, it's essential to hire someone with integrity and transparency. 
You'd want a manager who can readily show the agencies' policies on leasing, maintenance, among many other things. Will they send you a bill, or will they put some fees on top of the service given? 
It helps to know this beforehand as it can prevent some costly misunderstandings along the way. 
When it comes to hiring a property management company, it pays to look for these nine qualities. That way, you can rest assured that your Perth investment is in good hands.
You may also like: The Pros and Cons of Hiring a Property Manager
Image source: Shutterstock.com