Click here to get this post in PDF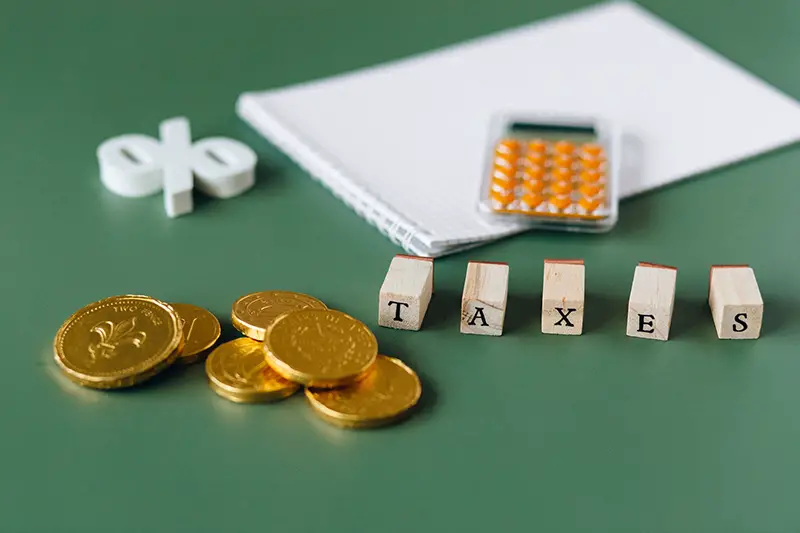 You do not have to run a vast enterprise to know how big a problem taxes can be. Property taxes, Binance taxes, payroll taxes — all of those can be problematic for any entrepreneur. Nevertheless, they do not have to be a liability. If you know what you are doing, you can easily prevent financial issues and always stay on your budget.
Are you not the best at managing your finances? Perhaps you are tired of filling out the paperwork at the end of every tax year. Allow us to help you. Here are 8 tax tips that will allow you to avoid common mistakes and always stay on the right track.
Review Your Last Year's Tax Return
The first tip for any small business owner is to review the previous year's tax return. Do not forget to check the figures and make sure that you have not omitted anything important. You may be surprised to find out that not everything is correct, or you may be happy with your previous year's performance.
Make sure to look over your receipts and other financial documents. If you have forgotten about anything, it would be better to know it as soon as possible. It can save you a lot of time — and money — later on.
Do Not Forget about Deductions
If you are self-employed, you have many more opportunities to deduct expenses than employees do. For example, you can deduct most of your travel expenses if they are related to business. However, you should be aware that some of these deductions are limited by the amount of income you earn. In this case, you will need to check which restrictions apply to you.
Look Out for Tax Breaks
As a small business owner, you can use tax breaks that employees cannot take advantage of. For example, Section 179 of the Internal Revenue Service (IRS) allows you to deduct up to $1 million in assets from your taxes. This deduction is great for people who buy equipment for their company.
The same goes for real estate investors and owners of rental properties. They can deduct all their property-related expenses such as mortgages, repairs, and insurance from their gross income. You can even deduct mortgage interest from your taxes if you are a self-employed person who has a home office.
Plan Ahead for Next Year
Do not let your finances fall apart at the end of every year. There is a saying, "a stitch in time saves nine", which means that it is always better to prevent things from getting worse than fixing them once they happen. Next year, plan on saving money right from the very beginning and never let your finances get too tangled up.
Stay Organized
Being disorganized is one of the biggest mistakes that could ruin your finances completely. Staying organized is key to staying on track when it comes to managing your money and controlling your expenses.
Make sure to use software to help you organize all your financial details and keep them in one central place. This way, you will always know where everything is – and how much money you have – at any given moment. Furthermore, clear information makes it easier to avoid making mistakes that may cost you money.
Try to Keep Control over All Your Money
Do not just leave all your money in one account without knowing what happens to it. You may want to consider using multiple accounts as a way to keep track of your finances better and avoid losing money or paying unnecessary fees or taxes. It is a good idea to have an account for business expenses, one for savings, and one for personal matters. That way, you will always know where your money is going and how much of it you still have left.
Choose the Right Accountant
When it comes to taxes and finances, a good accountant can be worth its weight in gold. With their help, you will save time and avoid making costly mistakes that could put your business in jeopardy. There is no need to worry about finding an accountant if you do not know where to start — just ask everyone around you if they know someone reliable, or call a few local accounting firms to see which ones may suit you best. If you still cannot decide on someone, consider looking online or reading reviews about different accountants so that you can choose the best one for your needs.
Keep Track of Sales Tax Payments and Credits
Sales tax is one of those things that can easily slip through the cracks if you are not careful enough – especially if you are using different accounts and do not have everything in one place where it needs to be. Therefore, make sure that you always have a thorough understanding of how sales taxes work and calculate them properly before submitting the necessary paperwork or paying any fees — otherwise, it could cost you more than it should have!
In Conclusion
We hope that you have gained some valuable tax tips. With the help of these strategies and insights, it may be easier to stay on top of the taxes for your small business.
You may also like: Tax Planning
Image source: Pexels.com