Click here to get this post in PDF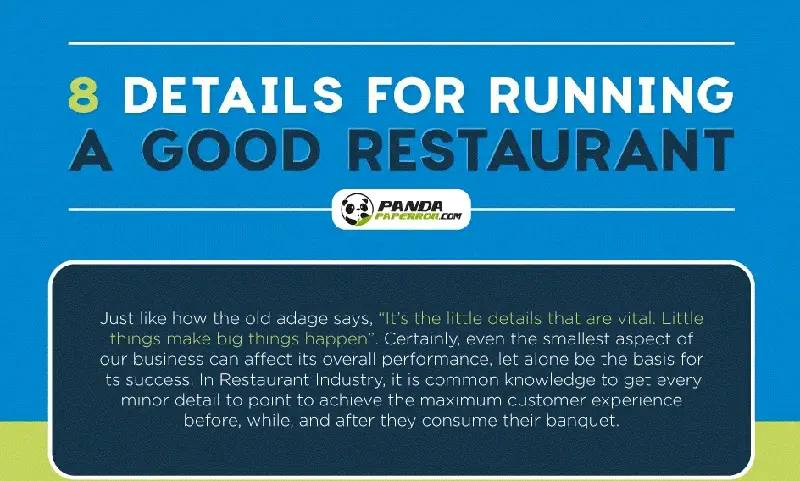 Planning for your business's success may be intimidating, time-consuming, and stressful, especially for those who are just starting out. Still, in the end, it will smooth out your blueprint for your dream restaurant- at the best opportunity for long-term financial success.
We have gathered the 8 small details you should consider in running a successful restaurant. Check the infographic below.
This infographic was created by Panda Paper Roll
Also read: 5 Tips to Cut Back Costs in the Restaurant Business