Click here to get this post in PDF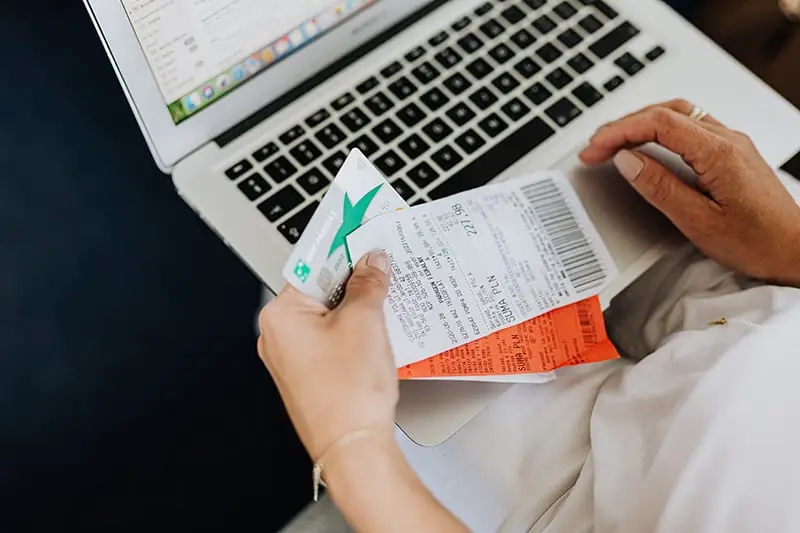 Online banking is getting more popularity these days, and security concerns are raising its parallel counterpart. Therefore, taking proper security steps and knowing how to handle online banking has become a necessary part of online life. Online banks are usually highly secure and have the capability of keeping your account safe from their end.
As you access your online bank from a phone, computer, or whichever device you access the internet with, it's your responsibility to secure it. Stick to the article if you're doing online banking or planning on starting with an online bank but afraid of scams. I'll help you understand the best and most important safety tips to stay out of trouble while doing online banking.
7 Tips for Safe Online Banking
You lose your money if something goes wrong with your online bank, while other online services don't cost you a fortune. Here are the best 7 tips for online banking that can help you stay safe from scammers and hackers:
1.    Create a strong password and change regularly
The first and foremost important security step for safer online banking is to use a strong password when you're opening the account. Spend some time on the password, don't use anything predictable like a name, birthday, or a sequential number. Keep both alphabetic (upper and lower case) and numeric characters, special characters in it, and make sure it's 10+ characters long. Change the password often within 10, 15, 30, 60, 90 days to keep it unpredictable, and be sure not to make it spellable.
2.    Use two-factor authentication and other securities
You are never too secure online, but taking control of what happens every time you log in will help you stay safer for sure. Every online bank provides a two-factor authentication system for securing their users, and it helps big time. When you set up two-factor authentication, it will send an OTP every time to your phone that you'll enter to log in. Another big security factor is using a predictable email address. You should never use an email address on a banking account that you use for your social site.
3.    Don't use any public wifi or cyber cafe
It's the most-used way to crack into any secure website, including an online bank with tight security. You should never connect to public wifi to access your online bank website or app; hackers find it amusing. The same goes for the cyber cafe and other places where others have access to; you never know what it has for you. Hackers install key loggers to see what you type, what login credentials you're using while logging into your online bank account. They can also get into your account if you connect to public wifi and login to your bank account.
4.    Keep an eye on your online banking statements
You never know when and how you're getting hacked or scammed as the hackers are there to bother. Hackers don't attack your account all of a sudden with big amounts of money; they usually take it slow. They target you, hack you, and take a very tiny amount of money off your account; it can be in cents. But, if you don't notice or overlook that, they raise the amount by hundreds or even thousands. So, monitoring your account even for the tiny unauthorized changes that you don't recognize should concern you. As soon as you notice a change in the balance, let the authority know about it immediately, hold the account, and change the login credentials.
5.    Never share login credentials or note them
One of the biggest mistakes people make while opening an account is they share the login details with others or note them. Even though you know the person isn't going to re-share it, you never know when he will, especially because it's money we're talking about. Another dangerous habit regarding passwords is keeping a note of the login credentials on a device. You never know when you're going to lose the device, get it hacked or stolen! If a hacker, a thief, or even a repairman takes a stair to the details, you're doomed! So, never share your login details or note them if you want to keep your online bank account safe and secure.
6.    Use a well-rated anti-virus software
Anti-virus software has their bad reputations, and I'm not defending any of them in particular. However, the truth is, a paid and well-rated anti-virus can recognize the bugs, hack tools, and malware before you even get infected. It can scan a link and tell you if it's a hack-tool or malware and suggest you if you should click or not. Some anti-virus software even can secure the network connection you're using to log into the account. Use good anti-virus software to get the best suggestions while using a website alongside detecting hacking algorithms.
7.    Never click on links you're not sure about
Most internet users who're not tech-savvy has encountered these situations once in a lifetime at least the phishing links. These links have attractive or fake anchors and contain a link that looks like your online bank's website. When you click on it and try to log into your account, it takes your login credential and hacks you in seconds. As they have all your information, you have pretty much nothing to do but to see all your money go away. The only solution is not to click on a link that looks suspicious and might contain a phishing link. Most of the time, hackers target those who're looking for PayPal VBA for verification because it's two birds with one stone.
---
What to Do If You Have Been a Victim of an Online Scam
---
Conclusion
Security measures for online banking and other online websites like social sites are not the same. You must not take your online bank account security lightly and should give it all your attention to stay safe. Phishing sites, malware links, and remote keylogging are the most common ways the hackers use for getting into the victim's online bank account. A good example of such phishing jobs is getting promotional emails saying you won the lottery or getting a huge discount. Never trust a message that states news that is too good to be true and includes sharing your bank information in that.
Image Source: Pexels.com