Click here to get this post in PDF
Freelancing is like writing a recipe, many will follow it, but not all will achieve the final taste. This is because being your boss calls for a better sense of discipline and self-management.
As a freelancer, planning everything you do makes everything fall in place and probably work within your timelines efficiently. In the end, it increases productivity hence giving you the motivation to work even harder.
Below are some 7 remarkable ways to maximize your productivity as a freelancer.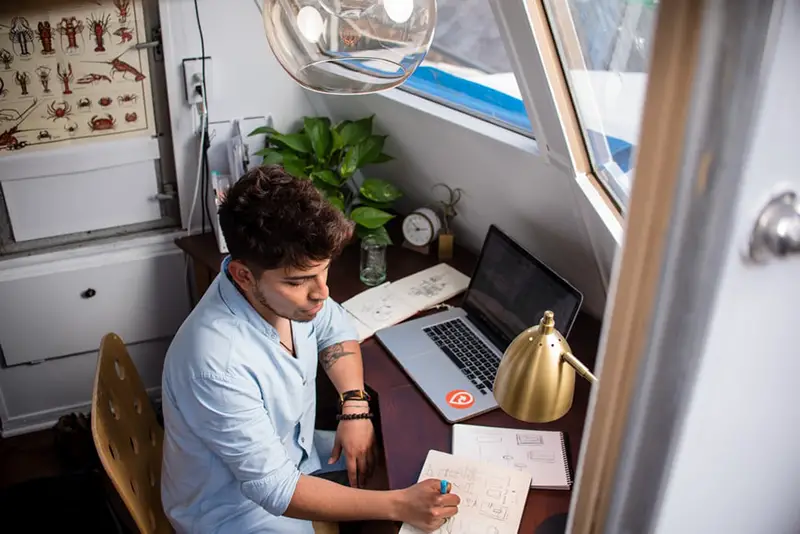 1. Have a Feasible To-Do List
There is nothing better as a freelancer than having a realistic objective. Take time to look at your capabilities and see what can work best for you in terms of time and overall performance. For instance, if you are a freelance writer, evaluate the number of articles that you can handle comfortably.
If you can manage ten in a day, depending on the length, consider sticking to that. If you need extra time to research to develop more quality content, think of going for less. The bottom line has something realistic.
2. Find Employee Tracking Software
A modern way of tracking your performance is through using employee tracking software. It allows you to see the number of hours you are spending on your tasks. It, therefore, brings a sense of accountability to work.
 When managing a team of freelancers, the software will also help you quickly process payrolls. The team at BuddyPunch understands how this is crucial. Finding an affordable employee time tracking software needs to have appealing scheduling features as this saves time.
3. Use of Productivity Methods
There are worthy productivity management methods that help workplaces achieve their overall goals. These techniques may include the Pomodoro method, which requires you to work in bursts of 25 minutes before breaking for 5 minutes.
 It brings the motivation to continue working hard as opposed to spending long hours on the tasks.
4. Deal with Distractions
That popping message from your social media account, the email notification from your email, and the ringing phone are some of the critical sources of distraction to a writer. An easy way to deal with such is through having a protocol for doing things.
You could consider creating a strategy of reading your emails during the significant breaks. It may not be suitable to turn the phone off, but you may mute the sound. Such efforts help your attention be maximally on the tasks.
5. Have a Specific Working Point
As a freelancer, you need to find a place that gives you an easy time carrying on with your work. Therefore, avoid the high traffic points at your home, such as the living room, deck, and balcony. You may consider making your study the best place to do your work. Such places are always quiet and will require fewer distractions.
6. Sharpen Your Analytical Skills
It's a brilliant thing to analyze everything as a freelancer. Again, if you are a writer, for example, this is where you look keenly into the content you are developing. Come up with suitable topics and sharpen your SEO skills, such as hyperlinks.
This makes your content much relevant hence will quickly achieve the overall target. The accuracy eliminates the possibility of having to re-do your work after failing to meet the requirements.
7. Reward Yourself
A typical workplace appreciates workers hence provides some benefits. Use this aspect in your freelancing job. This is where you set specific targets and reward yourself for achieving them.
 It keeps your fire burning hence increasing your productivity in the end. You may also set some penalties for not working in a certain way.
A freelancer has a perfect opportunity of achieving a lot of success in their work. What is important is doing the proper planning of work and having discipline. There are ways to propel you more such as using software in doing the time tracking. Make your working environment distraction-free as well.
You may also like: How to Increase Focus & Enhance Productivity
Image source: Unsplash.com