Click here to get this post in PDF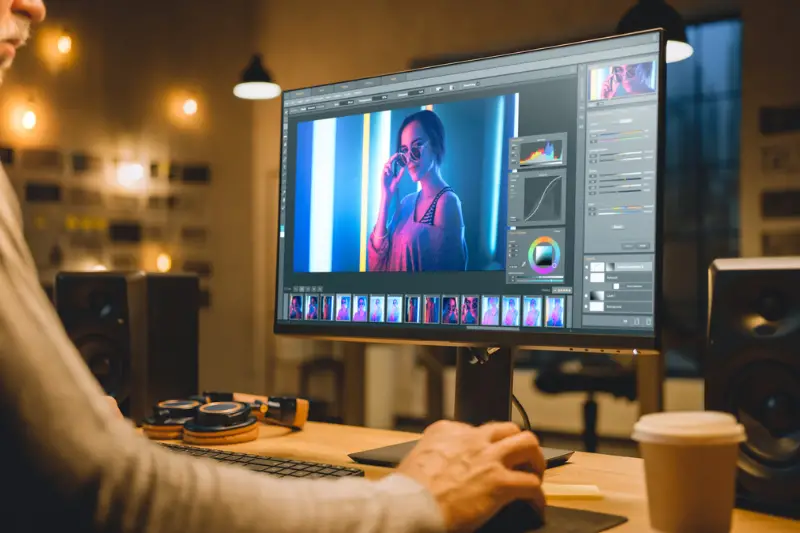 This article contains affiliate links. For more info, see disclosure.
Photoshop is imperative to any photographer or graphic designer, but these professions are not the only ones that can put this influential software to good use. For the creative professional, who may include freelancers, entrepreneurs, and even business owners, it helps to have a working knowledge of Photoshop. The use of Photoshop and Photoshop Overlays can make a huge impact on your business if used correctly. 
Photoshop is a versatile and powerful software that can benefit various professionals beyond photographers and graphic designers. Whether you're a freelancer, entrepreneur, or business owner, having a basic understanding of Photoshop can be advantageous for your creative endeavours. Here are seven Photoshop must-knows for beginners:
Understanding the Workspace: Familiarize yourself with Photoshop's interface, including panels, tools, and menus. Learn how to navigate the workspace efficiently, customize it to suit your preferences, and switch between different tools.
Layers: Layers are fundamental in Photoshop. They allow you to work on different elements separately and stack them together to create complex compositions. Learn how to create, manage, arrange, and manipulate layers to organize your designs effectively.
Selection Tools: Photoshop offers a variety of selection tools to isolate specific parts of an image or graphic element. Master the use of tools like the Marquee, Lasso, and Magic Wand to make precise selections and perform targeted edits.
Basic Image Editing: Photoshop provides a range of tools for editing and enhancing images. Learn essential techniques such as cropping, resizing, adjusting brightness/contrast, and using the Levels or Curves tool to fine-tune colours.
Text and Typography: Photoshop allows adding and manipulating text within your designs. Explore different text formatting options, including fonts, sizes, styles, and alignment. Learn how to apply text effects, create text masks, and blend text seamlessly with your compositions.
Photoshop Filters: Filters offer quick and creative ways to transform your images or add artistic effects. Experiment with various filters, such as Gaussian Blur, Sharpen, or Distort filters, to achieve desired visual enhancements or unique stylizations.
Photoshop Overlays: Photoshop overlays are pre-designed elements that you can add to your images or designs to create specific effects or moods. Explore the use of overlays, such as textures, light leaks, or bokeh effects, to give your visuals a distinct and professional touch.
Remember, mastering Photoshop takes time and practice. Start with these fundamental concepts and gradually expand your skills as you become more comfortable with the software. Additionally, there are numerous online tutorials, courses, and resources available to further enhance your Photoshop knowledge and capabilities.
New Horizons Learning Solutions created a slideshow on 7 Photoshop must-knows for beginners. You can view the slideshow below.
About the Author
Rocco Lungariello is a Marketing and Social Media Content Creator at New Horizons Learning Solutions, the largest group of New Horizons training centers in America. He has been generating content surrounding the IT Industry for more than four years.
You may also like: 5 Photo Editing Tips for a Beautiful Instagram Feed