Click here to get this post in PDF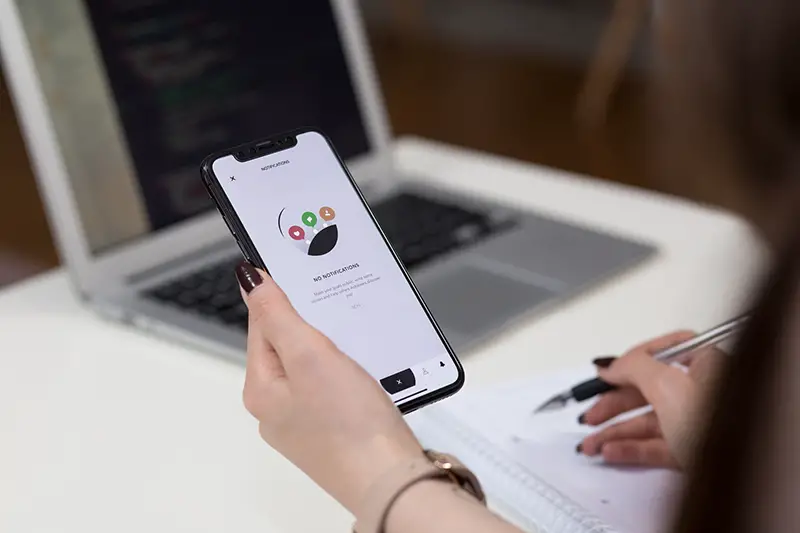 In today's world of busy and hectic schedules, planning and managing your tasks is essential to keep track of your events and save time. Using technology in this process makes it much easier to manage your upcoming events and plan them accordingly. There are a lot of applications and software available in the market which does this job for you but selecting from the long list of them is a bit difficult. To make this process easy for you, we are here with the list of the best apps to manage and track events.
The apps on this list are selected based on various aspects, and we found them the best. Therefore, you can go through the description of each one of them and decide which one would suit you.
7 Best Apps To Manage And Track Events 
24me
24me is the best personal assistant app that you can use for managing and planning your day to day events. It has a calendar in which you can mark your upcoming events, and the app will remind you of the event. Also, you can set your bills and payments in the app so that you won't forget to pay on the due date.
It has an easy interface and can connect to your Facebook and Reddit; the only problem with this app is that you cannot add multiple tags to one task, and because of this, I would suggest you use this app for small personal tasks, not big events. 
Zkipster
Zkipster is the go-to app if you want to manage your guest list and send invitations. It provides users with such an interface using which you can plan your guest list, and it all syncs at just one place from where your guests can do a check-in using the QR code. Isn't it wonderful to have such contactless check-in in times of pandemic? 
Thanks to the integrated zoom module, you can also have a virtual event using this app. The app is free to download, but they do charge per event. 
Bizzabo
Bizzabo will be the best option if you plan to organise a big event with many guests. This app is a complete package that will do all the work for you, from planning, making the guest lists to marketing and selling tickets. In addition, you can build a website for your event using this app and promote it on different platforms. 
Making a guest list on this app is also very convenient; you can separate people using different tags like VIPs, speakers, attendees and send personalised emails to your guests using its inbuilt email feature. 
Boomset
Boomset is an event management and planning app with many features you can use to organise your event smoothly. For example, this app lets you connect with the attendees using the chat or video call feature and also, using this app, and you can control who can attend what sessions.
The check-in feature on this app is also easy to use, and your guests can virtually check-in using online attendance. There is also a feature using which the attendees can check their seats without contacting anyone in the reception.
Eventbrite
If you plan to organise a big public event in your city, then Eventbrite will do the work for you. Eventbrite is one platform for organising, promoting and selling tickets for your event. 
You can organise an event in your city, and people nearby with similar interests can discover and buy tickets to your event using Eventbrite. 
The app will also send recommendations to people in your area for an upcoming event that solves the marketing problem for you. Also, People attending your event can check-in using the app.  
Socio
Socio will take your event management experience to the next level. It's a feature pack app that focuses on connecting your attendees with each other. You can organise an event on this app, mark a calendar for upcoming events, virtual check-in for guests, and more. You can also share the full event timetable with your guests on this app, and your guests can connect just by shaking their phones at the event location.
One feature that makes this app different from others is that you can incentivise your guests by organising games or lucky draws on the app with a live spin so that all your guests can see and enjoy it.
Whova
Whova is an app built to organise and plan virtual, in-person and hybrid events. You can use Whova to organise your event, and it will send an email invite to all your guests; the app has a feature using which your attendees can get GPS navigation, parking directions and even slides and photos of the event. 
You can also make your event live on this app, and there is also an option to interact with your guests using group chatting and photo sharing and organising live polls. Using this app, you can schedule meetings with your organisers and sponsors before and after the event so that everything goes smoothly during the event. 
Closure 
Managing and organising an event is a hectic task and taking the help of an app to plan and track your events is what you should do to ensure that everything goes as planned. This blog post has shared some of the best apps to manage and track events. All these apps are feature-packed and have some unique features. You can select which one would be the best for you according to your needs and the size of your event.
You may also like: Apps for Tracking, Booking, and Scheduling Remote Work
Image source: Unsplash.com