Click here to get this post in PDF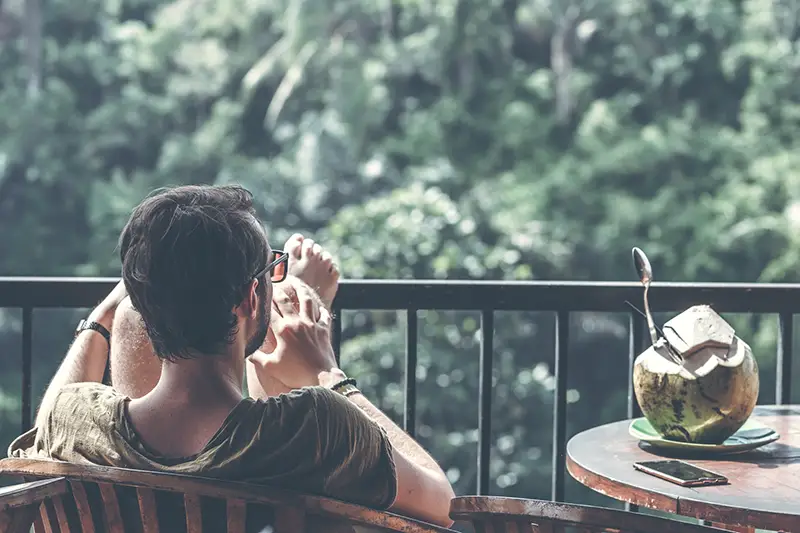 Some days at work are harder than others. You might be mentally exhausted after giving your all to your job for eight hours or more. While zoning out in front of the television is always an option, it may not be the best way to refresh you. Here are six ways to decompress after a day at work.
1. Work Out
The idea of working out for relaxation might make some people shake their heads in amazement. What's relaxing about a workout? Exercise stimulates the production of endorphins, mood-elevating hormones. It also lowers the body's levels of stress hormones like cortisol and adrenaline. An indirect benefit of exercise is the satisfying feeling you get knowing you did something good for yourself.
Exercise doesn't have to be a high-impact cardio workout or lifting weights. A walk around the block by yourself or with a friend can help you unwind with some fresh air and gentle movement.
2. Make Travel Plans
While a vacation away from the office is a great way to relax, planning your trip can make you happy, too. The anticipation of a trip can create excitement and good feelings. The longer you plan, the longer you get those happy feelings. That means even if you're not ready to travel in the near future, browsing cruise deals, looking through brochures or talking to a travel agent can bring feelings of enjoyment.
You don't need to wait for a vacation, though, to enjoy your time away from work. A weekday dinner or visit with loved ones is a fun way to relax in a fairly short time. You can enjoy your evening and still get to bed early.
3. Turn Off Your Email Alerts
With computers and smartphones at home, it's easy for work duties to creep in after hours. Unless you're on call or expecting an urgent message, consider turning off your email alerts. Giving yourself a mental break from work is essential to recharging so that you can give your best the next day.
4. Find a Hobby
Many people claim to have no time for hobbies. However, they can be essential diversions. If empty hours don't magically appear on your calendar, work some leisure time into your schedule.
You can find a hobby if you think about your interests. Are you creative? A painting class may engage you. Do you like being outside? Hiking is a fantastic way to get exercise and fresh air at the same time. Do you enjoy collecting things? Creating and growing a collection can be limitless, whether you like coins, stamps, figurines, record albums, antique bottle openers, or anything else. You can find people or groups online who share your hobby and meet new friends along the way.
5. Listen to the Sounds of Nature
Your day may have been filled with the noises of phones ringing, doors buzzing, machinery clattering or people talking, but after work, you have the opportunity to control what you hear. A walk in the woods or through a quiet neighborhood can give your ears a break by listening to the relaxing sounds of birds chirping or leaves rustling.
You can also put in headphones and find a podcast of nature sounds. Choose what makes you relax. Ocean waves, falling rain or a crackling fire can lull you into a calmer state of mind.
6. Call a Friend
Sometimes the best way to relax after a stressful workday is to vent. A trusted friend or family member who's willing to listen can be a lifeline when you need to talk about your day. After a hard-working day passing the time with a good friend is really a good idea. If you want to have an extremely great time and at the same time to enjoy your evening you can order Cuban cigars online as they are famous for their high quality which will provide your relaxation after a hard-working day. 
Even if you don't need to rehash, just connecting with a loved one can relax you and give you something else to focus on; perhaps the person on the other end of the line needs to vent, too.
The bad news is that there will always be stressful workdays. The good news is that there are plenty of ways to relax. Find what works best for you and enjoy your time away from the workplace.
You may also like: How to stay fit and healthy at work
Image source: Unsplash.com