Click here to get this post in PDF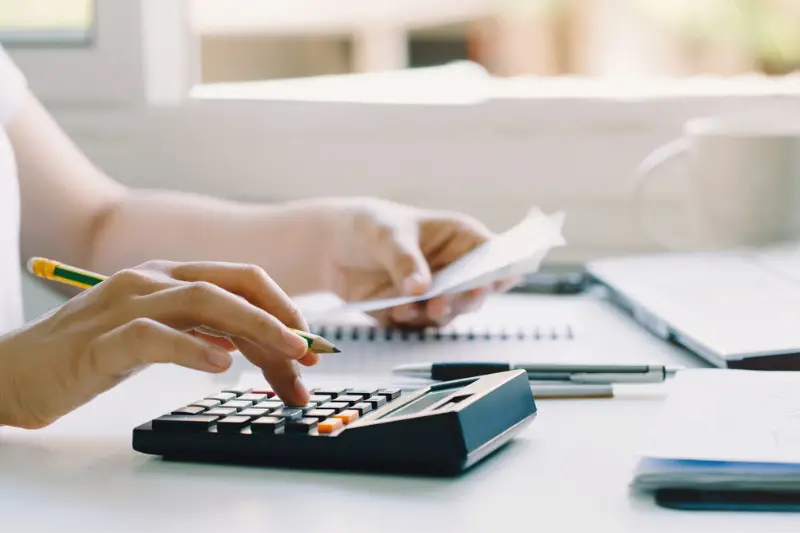 If only taking care of your brainchild business would be as simple as the Sims idea of building a house one wall at a time, and then using the famous cash code when you run out of money. Alas, we're still stuck in the real world, where real costs come knocking on a regular basis.
Whether you're just starting your own business, expanding the existing one, or having a sudden surge of expense coming your way, running a business is never a straight line that brings profit just when you need it most. To that end, you need to use your creative mind and cut corners effectively without jeopardizing your business's daily operations. If you're at a loss for ideas, buckle up and prepare to take some notes!
1. Delegate to eager interns
No matter your niche, whether you've opened a restaurant, started an online store, or an IT consultancy, the world is filled with young, enthusiastic individuals fresh in college, and ready to take on the world of business.
First of all, this is a brilliant opportunity to scout for future employees, a chance to give someone a learning environment where they can thrive, and finally, save a decent amount of money. They will gain invaluable, hands-on skills and know-how, while you will get a trusty worker under your wing.
2. Ditch paper, go digital
While it has become a matter of business prestige to be as green as possible, certain environmentally-friendly strategies are also surprisingly beneficial for the survival of your business from a financial point of view.
One such aspect of your business is abandoning the idea of the famous "paper trail" and using the advantages of digital to store your files, exchange contracts, and keep employee records, as well as any other relevant documentation for your business. Even e-vites are becoming more popular, and a sea of apps allows you to use hotel and transportation services without printing out most of your documents.
3. Smart up your communications
In a world that has become flooded with choices, every business owner aims to think minimalist thoughts and achieve more with less. For example, you can reshape the way you communicate on a daily basis, no matter your location and number of employees.
As one of the clever ways of using the practically infinite possibilities of the world wide web, installing business phone systems based on VOIP technology (voice over IP) will help you stay available wherever you are, at no cost to your company's phone bill. We live in an era of smart solutions, so why not take advantage and keep your communications as simple as possible?
4. Hire outside the box
If a project requires a web designer, a tailor, a photographer, a pastry chef, you name it, you don't have to go looking through a pile of CVs right away in an attempt to hire the best person for you. The modern marketplace has become infused with freelancers who are happy to work on a project basis with several companies at a time.
Add to that the perks of having almost complete transparency with feedback options, and online reviews to go through and you'll find the best match for your business with ease. The best part of it all is that you don't have to hire them full-time, and you can always create a list of trusty freelancers to contact when a specific project comes up.
5. Telecommuting is all the rage
Just like the workforce has been completely changed by the influx of freelancers, an increasing number of companies offer flexible working hours and telecommuting as a way to improve their employees' productivity, give them the flexibility they need, and cut several relevant costs that are office-related.
First of all, having remote workers means fewer office supplies, less electricity expenditure, and finally, you might not have to stay in your fancy spacious office if they are happy to take on the arrangement permanently. That also means cutting your rent costs!
6. Share your office space
While we're on the subject of offices, there are many successful businesses that are fully digitized, without brick and mortar presence at all. However, not everyone is lucky to enjoy such luxury, and if, for instance, you have a call center to run, you need your people present in an office every day.
But that doesn't have to be an entire floor just for your own business. In fact, you can cut your costs significantly if you split the rent and office supplies such as printers with another company willing to share the space with you.
You don't have to have decades of experience to apply these and other creative cost-saving hacks to your own business. On the contrary, the people who will benefit the most are especially those just joining the entrepreneurial ranks, eager to help their business survive and thrive in the most cost-effective ways possible.
You may also like: How to Survive Your First Year in Business ( Infographic)
About the Author
My name is Alex Williams, born and raised in beautiful Sydney. I am a journalism graduate and a rookie blogger trying to find my luck. Blogs are the perfect opportunity for presenting yourself to a wider audience, getting the chance to showcase my expertise, and receiving recognition. I am a regular contributor to BizzmarkBlog.