Click here to get this post in PDF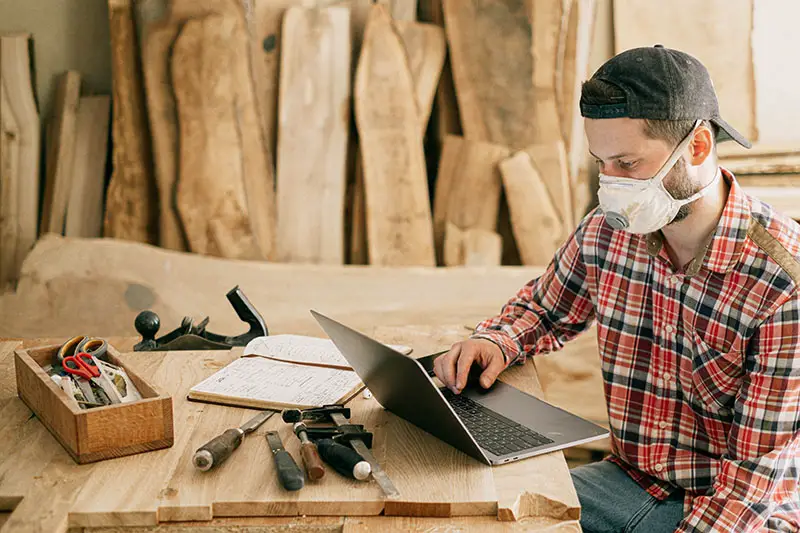 Getting people to notice your woodworking business can be a hard thing to do. It's even harder to make them your long-time customers. If you're having trouble trying to reach out to the right people, here are 6 ways to promote a woodworking business. 
6 Ways to Promote a Woodworking Business
There are many ways you can promote your woodworking business. Some of them are free while others may be a bit expensive for you. Nevertheless, they will definitely help you attract some potential customers to keep your woodworking business running. 
Display Your Woodworks
It's the most basic and free thing to promote your woodworking business. You have to display your products to let people know what you are selling. You can display your woodworkings at home and at your storefront. 
Make sure the products you are displaying are your popular ones. If you're just starting out, experts from SawsHub recommend you make a woodworking piece that will surely attract people's attention. Don't be afraid to ask your family or peers' opinions about your work to get some feedback. 
If you're traveling, have a book with photos of your woodworking samples for potential customers to see. Also, have one at home and in your shop if you don't have enough space to display your woodworkings. 
Buy Advertisement in Publications and Newspapers
Buying advertisements in newspapers and woodworking publications are helpful. You can even reach out to other woodworking-related fields to market your products. 
Make sure you know your target market. You will most likely get older customers so make sure that you advertise the best of your woodworking products. They are likely to spend more because they are generally homeowners looking to add some design to their homes. 
Publications offer package deals so you can have some choices on how your woodworking business is advertised. We recommend starting at the cheapest ones first. Only increase your advertising budget when your business is growing too. 
Engage in Social Media
Another free way to promote your woodworking business is to engage in social networking groups like Facebook, LinkedIn, Twitter, Instagram, and many others. You may want to start an account for your business on Facebook, Twitter, Pinterest, and Instagram to help you grow your business. 
These sites are the more popular ones for marketing woodworking. You may even consider filming yourself as you are working on a woodworking project to showcase your skills and make viewers impress and want to buy your product.  
Another way is to promote yourself in some website forums about woodworking and other fields related to it. You'll be surprised at how many people still use the old forum format for communicating online. 
Showcase Your Woodworkings at Trade Shows
Showcase your woodworkings at trade shows that are related to woodworking. They'll be more likely to use your service and you will have a higher chance of gaining a customer. Examples of these trade shows are home remodeling, antique shows, furniture showcases. 
One way to make your booth attractive is to make your products accessible. For example, your woodworking tables and chairs that a person can sit on and feel. Showcase products that an average person might find useful. 
Engage with New Homeowners in Your Area
New homeowners are more likely to buy from you since they need furniture to fill up their house. Most areas have their own welcome packet that has local deals for people who recently purchased homes in the area. 
Make sure that you have your brochure included in the welcome packet. Another option is to get a list of the new homeowners from a mailing list company. This might cost you a bit, however, it will definitely help you reach people who are more likely to become your customers. 
Referral Rewards
Word of mouth is a traditional way of promoting your woodworking business. You can offer cash or other incentives for people who can introduce a customer to your woodworking business. 
Another way is to offer discounts to customers who are buying again. Leave some business cards to your customers so they can hand them out to their friends and help you spread the word. 
Conclusion
These are some of the best ways you can promote your woodworking business. There are other methods you can use too. However, these options are the best ways for you to grow your woodworking business and make it successful.
You may also like: 5 Tips on How to Promote your New Business
Image source: Pexels.com