Click here to get this post in PDF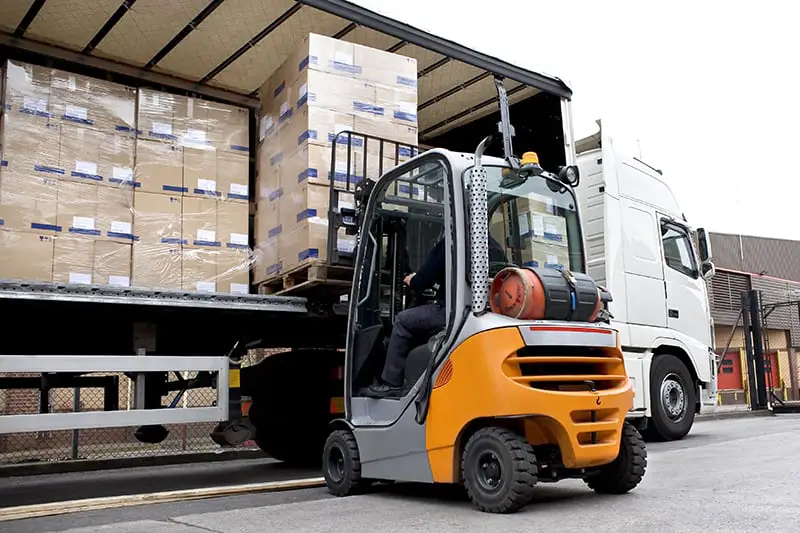 Transporting goods happen either inside or outside the warehouse, from storage to product display in stores, and shipping locally or internationally. Whatever goods you are transporting, it is important to find out the best ways to ship and deliver them to their final destination safely and securely using the best tools and equipment.
 Find out the best transportation storage and carrying options below.
1. Use Pallet Racks
If you own a warehouse or if you are in the process of starting one, you are probably already familiar with how to properly use pallet racks to safely and efficiently transport goods between storage areas. 
Challenger Pallet & Supply explains the importance of using pallets for faster transportation of goods. Sourcing the best type of pallet for your goods help ensure that your goods will be safely transported, preserving their good condition.
Here are the good-to-know things about using shipping pallets for transporting goods:
Shipping Requirement: Most countries require shippers to ship their cargo using pallets if it weighs more than 70 kilograms, with dimensions bigger than 2.4 x 1.2 x 1.5 meters. You can still ship your goods using pallets if you prefer this option even if it is below these measurements.
Safe Stacking: When you are planning to use a pallet rack, for example, you should make sure that you do not end up stacking your goods haphazardly on top of each other, which could easily lead to damaged goods.
Weight: Standard pallets weigh about 30 pounds, while some can weigh up to 70 pounds. The weight of pallets depends on the material, load-bearing capacity, and moisture level.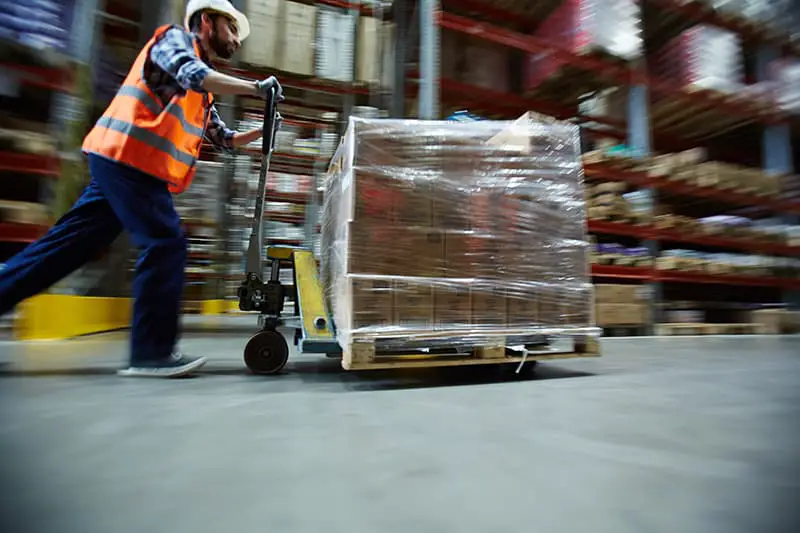 2. Use Plastic Crates
When using plastic crates to transport goods, you need to keep one thing in mind: they can also be utilized as a way to store items that are difficult to transport, such as food and liquids. Furthermore, the reason you need to have them is that they are extremely easy to get through airports, as well as other transportation points. Here are some of the reasons why you should use them:
Versatility: The first advantage that you will find when you use plastic crates is their versatility. They can be used in any business. 
Affordability: The second benefit you will find in using them is that they are very inexpensive to purchase to store goods that cannot fit into standard boxes.
Lightweight: The third advantage that you will find when you use plastic crates is that they are lightweight and made from lightweight materials. 
Quick And Safe To Ship: The fourth advantage is that these products can be shipped very quickly and safely.
Highly Durable: The fifth advantage of using these products is that they are highly durable and can hold all sorts of goods.
3. Create A System
It's crucial to have a system in place when you're transporting goods, such as a warehouse management system. Assign people who will handle the inventory, stock, and shipping. Without an organized workflow, transporting items can be delayed or stopped somewhere on the way. 
Here are the benefits of creating a system when transporting goods:
Easily track the whereabouts of your goods
Ensure on-time and safe delivery of goods
Save time and effort with manual work because you can keep processes automated.
Reduce the margin of lost or missing goods
4. Invest In The Best Transportation Equipment
Aside from having the right manpower, it's important to also invest in the right equipment to transport goods, such as forklifts. When you are shopping for forklift equipment, you will need to look at the items you want to transport and how big the pieces will be. 
For example, if you'll not be using the forklift very often, then, you can save quite a bit of money by purchasing a less expensive forklift, like a used forklift. However, if you have to deal with many heavy items, then, you might need to pay extra for a forklift that can transport goods easier and faster.
5. Hire A Trucking Company
Perhaps, your warehouse has several trucks, and each truck only takes a small portion of your business's merchandise, which means that there is not necessarily a need to move all of your inventory at one time. Instead, you might be able to arrange for multiple trucks to cross at different angles, as well as drop off various shipments. 
By doing so, you can keep track of what is being sent, and ensure that each shipment arrives on time and in good condition with the help of a trucking company. Whether or not you use trucks or trucking companies to transport goods across the country, it is essential that you properly organize your warehouse so that you are able to keep track of everything in it.
6. Choose The Best Mode Of Transportation
Goods can be transported by road, air, or rail. Some commercial products have to be shipped through a special method. Some companies will send their items over a sea or air route, which can be considerably more expensive than regular shipping. 
You will need to make sure that you are aware of which methods are going to be the best for your needs. There are a few different types of services that you can use when you are looking for a way to transport commercial products without breaking your budget, and one of these is parcel delivery.
Take a look at these important considerations when choosing the best mode of transportation of goods:
Locations where the commercial products will be sent
Quantity of the products
Whether the product is solid, liquid, or gas
Time requirements in transporting the products
Conclusion
The use of pallets, as well as all of the other types of tools and equipment that are used in the shipping process, is important to ensure that you are properly organizing your warehouse. It is also one way of making sure that your goods are well-protected, while allowing you to efficiently transport them for safe local delivery or international shipping. By having an organized transportation workflow, it is easier to track and ship goods to their final destinations.
You may also like: How Custom Pallets can be Beneficial for Transporting Goods
Image source: Adobe Stock