Click here to get this post in PDF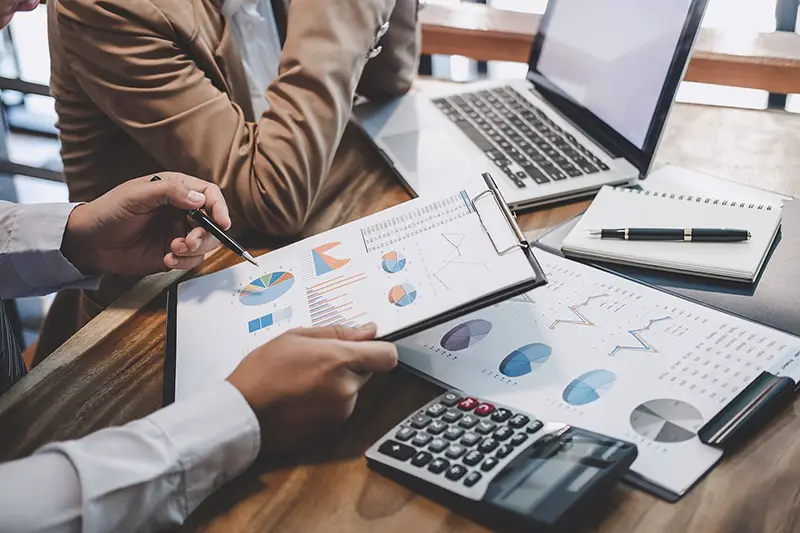 With business expanding globally and remote working being the new norm, payroll outsourcing has become imperative for all industries. It refers to using a third-party organization to take care of your organization's compliance and administrative operations. 
Some of the most basic services you may expect are calculating salaries, adding incentives, maintaining compliance with tax laws, and maintaining employee accounts. 
With the help of a payroll outsourcing service, you can save time that would otherwise have been spent on these managerial functions. It is a great way to find a replacement rather than hiring in-house personnel for managing payroll-related work. It is also an excellent way for global companies to be constantly updated with laws and taxation programs in the countries where they operate. Here are some ways to find the most reliable payroll outsourcing partner for your business. 
1. Consider the Services You Are Looking For
Before you start looking for payroll service providers, you have to first make a list of services you are looking for. You can look up the various services offered by payroll outsourcing services online to know what you can expect. The more services you need, the higher the costs will be. So, it would help if you made it concise, keeping in mind only what you truly need. 
One of the best ways to identify your needs is to investigate your previous payroll audit. Compare the list you have prepared against the services you needed last time. It will give you a clear picture, and you can find a payroll service provider that offers you the right package with a technology-driven platform. 
2. Ask about the Included Payroll Taxes 
Taxes are a huge part of the job of a payroll manager. When hiring payroll services, you need to keep in mind the various payroll taxes that the service provider covers. Tax penalties can cost a fortune and hamper the reputation of your company quite seriously. 
Find out the extent of coverage provided by the payroll services, keeping in mind that the in-house staff must handle the rest. The payroll provider must generate and provide all the required forms and manage the regular state and federal taxes. Be sure to make a checklist of the tax services you will require before hiring a service provider. 
3. Look into the HR Services
It would help if you asked the payroll outsourcing service provider about the package they offer and its inclusions. There is a clear distinction between a payroll service provider with only stand-alone services and that which includes human resource elements. Choosing a payroll service provider with HR services will help unify your payroll and HR data, allowing you to work smarter.
Before you agree to pay a lump sum amount of money, you must know what exactly you are getting in return. With the best companies, you should have the option to pick every service that you require, particularly for your company. 
4. Check the Accessibility of the Service
Before you choose a payroll service, you must make sure that it is accessible from multiple devices. Being able to access payroll-related documentation from various devices can be very advantageous, especially in today's work-from-home culture. 
The best way is to ensure that the company provides cloud-based accessibility. This means you can easily find reports from mobile devices as well as your desktop. This way, you can enhance the customer experiences. 
5. Ease of Use
Choosing an extremely complicated payroll system is not a good business decision. The payroll service provider should provide you with a demo of how to use the software. It should have a natural flow and must be adaptable with easy-to-navigate features. 
Make sure to ask all the important questions in this regard. Enquire about how the system can be set up, whether tutorials will be provided for every software update, how the software can furnish versatile benefits, and more. 
6. Customer Support
This is one of the most important things you must look into before hiring a payroll service provider. You must be able to rely on the services and receive support whenever needed. Every company requires support from time to time, especially after every update of the software. 
While most companies offer excellent customer support initially, it is often not as good as time goes by. To make sure that the company you are hiring does not provide false promises, go through the reviews and find previous clients who can testify. 
Choosing a reliable payroll service for your company is a big task to be taken seriously. These are big shoes to fill and ones that can potentially derail the company. So, make sure to do your research well before you make a choice. The security, support, and all over-involvement of the payroll company can make or break your enterprise. Trust a service provider offering a comprehensive platform to manage these tasks with more efficiency. 
You may also like: Points to Consider before Choosing a Payroll Outsourcing Service Provider
Image source: Shutterstock.com