Click here to get this post in PDF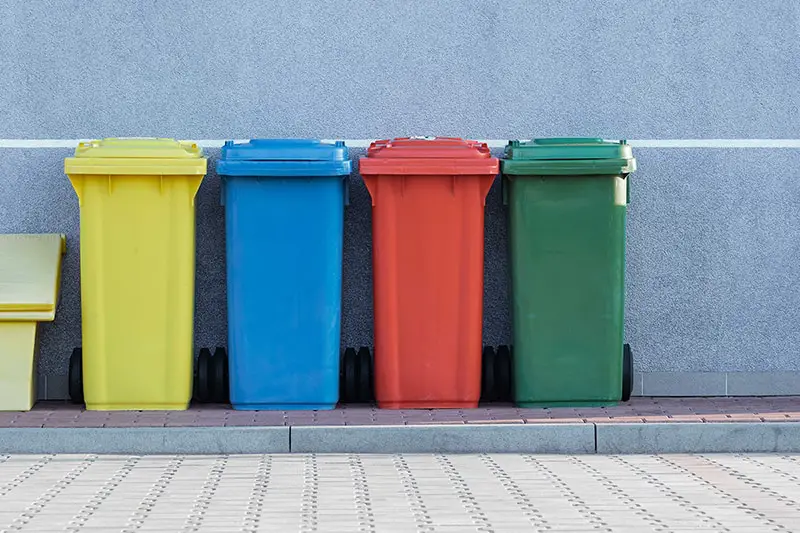 Just by virtue of being in operation, businesses generate a lot of solid waste every day. This ranges from simple paper and plastic waste from consumption and clerical tasks to more complex forms of industrial waste, which are usually leftovers from manufacturing processes. It's a given that your company will yield a greater volume and variety of waste than any household. However, the task of commercial waste management shouldn't overwhelm you completely because there are several practical approaches to it that can make the job much easier.  
In order to develop a solid waste management system that's right for your business, you should hire commercial waste management to have proper planning and consider all the following steps.
Curb the amount of solid waste that's being generated
Optimise the collection, handling, and processing of different types of rubbish
See to the safe transfer and transport of solid waste
Oversee proper waste disposal
Reuse or recycle whenever possible
If you need help to get you started, here are six tips that incorporate those waste management goals—tips that will inevitably help you deal with your business's solid waste problems.
Track where the waste is coming from and where's it going. The saying goes that "you can't manage what you can't measure," and this definitely applies to solid waste management. Know which aspect of the business generates the most solid waste, what type of solid waste is the most common, and how much you accumulate within a day. That is the only way that you can be precise in your waste management plan. For some extra assistance in surveying your company's waste-generating habits, you can either use an environmental analytics program or hire licensed rubbish clearance professionals to conduct an accurate environmental audit.

Employ heavy-duty waste disposal solutions, such as skip bins, for high volumes of rubbish and complicated waste removal tasks. In South Australia, professional rubbish removal solutions like skip bins are widely available. Skip bins cost Adelaide businesses only what they need from their waste disposal budget, as there's the option to order smaller or larger bins. These bins can handle quite a lot of your commercial solid waste, provided that it's not faecal matter, hazardous material, or food waste. For a better perspective on what types of commercial waste you can use the bins for, just ask your provider in advance. Indeed skip bins prices Adelaide contractors offer differ depending on the size you need, the kind of articles you want to dispose, and which types of facilities the waste will be taken to.

Check where you can legally dispose of toxic waste generated by business activities. Some business activities do result in the generation of toxic waste. This includes chemical substances, waste with low levels of radioactivity, and electronic waste (e-waste) such as batteries and old chargers from equipment. South Australian laws allow individual residents to dispose of these types of waste at free drop-off points, but businesses are mandated to pass on their toxic waste to commercial waste treatment facilities. If at any time you scale up your business activities and find yourself dealing with more waste than originally anticipated and need to hire skip bins, then do ask your local government for contacts of centres that can meet these needs – for example, they can help you to get in touch with skip bins Sutherland Shire residents and other local businesses have used in the past.

Move to reduce how much waste your business generates—both during production and during daily business operations. See if you can incorporate more environmentally friendly components while manufacturing your products, or use less packaging materials for them. WM Waste skip bin hire can handle all your heavy-duty waste requirements. Encourage your employees to ditch single-use containers, and opt for their own mugs, dishes, and water bottles when eating in the office. Institute a print-as-you-need or double-sided printing policy. You'll be surprised at how simple directives like these can reduce the amount of waste taking up space in your office.

Observe proper solid waste segregation. Do make sure that all solid waste is segregated according to type, whether it's organic, such as garden waste removal, recyclable, or soiled. This ensures that any waste will journey from your office to a landfill in a manner that's trouble-free. Help your employees keep up the habit by properly labelling the office's rubbish bins, and then listing down instructions for disposal in case anything is unclear.

Donate "clutter" to those who can make the best use of it. Are there office supplies, clean papers, wood, or fabric lying around in your office? It's possible to transfer these to people who can repurpose them. See if there are any charities in your area that accept old supplies, or material recovery facilities (MRF) that can disassemble and then eventually recycle rubbish coming from businesses.
Following these tips will enable you to fulfil the ultimate objective of solid waste management—that is, to reduce the adverse impact solid waste may have on your company. Indeed, implementing sound waste disposal practices is beneficial in that it allows for your business operations to run smoothly, for your resources to be maximised, and for the health and quality of life of your employees to be protected.
You may also like: The Ultimate Tidying Up: Toward a Seriously Clean Work Environment