Click here to get this post in PDF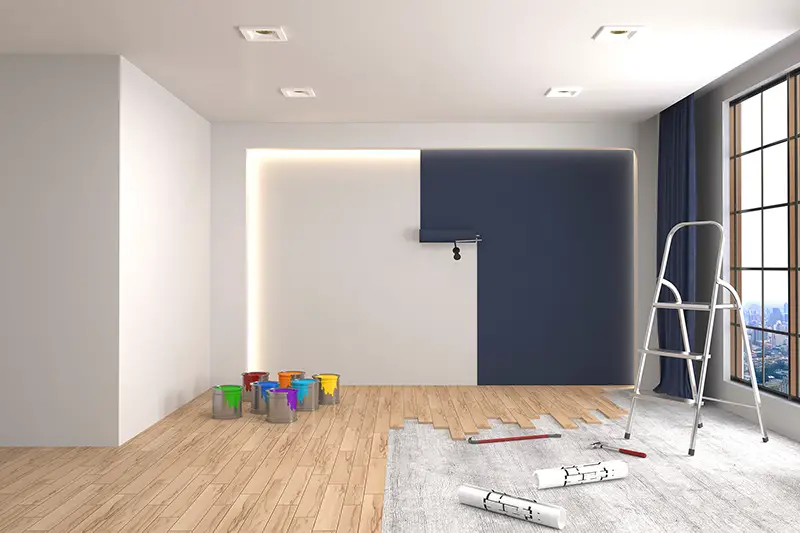 Renting your home is a good way to make cash on the side. Discussed below are points that not only will make your home more tempting to potential tenants, but they will let you charge higher rates as well. Read ahead. 
Renovate Your Kitchen 
Although your kitchen might look good, its appliances may be old. More people would be interested in your property if it has new appliances. 
Remodeling your kitchen would also be smart if you want to charge a higher rent. In terms of what you can do, install new finishes to make the space look more expensive. 
Do you have a kitchen island? Installing one if you don't already can drive your property value up. 
Remodel the Bathroom 
Try and increase your bathroom's square footage if it's on the smaller side. Don't have a bathtub? You can get more people interested in your property if you include a bath. The type and style you get would be entirely up to you but it is recommended you get a high-quality bathtub.
It would also be a good idea to include more shelves. You'll have more storage without having to spend much. 
Improve Curb Appeal
Most people want to live in homes that look good. Improving your curb appeal won't hurt. It would make your home look better from across the street. 
All you'll have to do is freshen up the paint on your exterior, and add trim the bushes and trees in your yard. Alternatively, you may want to consider Vinyl Siding which is durable, easy to maintain and looks great. It wouldn't hurt to swap your light fixtures out as well – the ones you have may look ancient and be very dim. 
Regarding the new color to paint your house, look through Pinterest to see what colors are currently in.
Properties with off-street parking are in high demand, and when the drives are done nicely, they vastly improve the curb appeal. Check the Decorative Concrete Installation Milwaukee examples of JBS Construction to see how high-quality driveways, borders, and patios can add to the value and beauty of your home.
New Windows 
It might be time to install new windows. For one, the ones you have may be old, so they are affecting your curb appeal. What's more, the insulative strips on your windows may have also worn off. 
A pro tip would be to work with someone that doesn't just sell replacement windows but provides installation services as well. You'll be able to save time and money. 
Are you looking for a particular window style? If you're in Toronto windows from Canadian Choice would be a great place to look if you want more insulative options. 
Buy replacement windows in Barrie from Canadian Choice, if you want floor-to-ceiling windows. The branch is popular for its large selection. 
Get Rid of Pests
No one wants to rent a property that has a pest problem. Hire someone to exterminate the critters. 
Even if you think you don't have a pest problem, you might. The critters in your home may be small and don't leave a trace. Hiring a skilled exterminator to review your property before you list it would be a good idea, as they'll be able to identify the smallest of critter problems.  
New Floors
Hardwood floors are quite the rave. Not only do they look good, but they are also easy to clean. Swapping your floors for hardwood will make more people interested in your listing. Just like with the new windows, look for shops that not only sell hardwood floors but offer installation services as well. 
There are quite a few points to keep in mind when trying to rent a home. 
You may also like: 5 Critical Tips to Read Before Kicking Off a Home Renovation in Asheville and NC
Image source: Shutterstock.com