Click here to get this post in PDF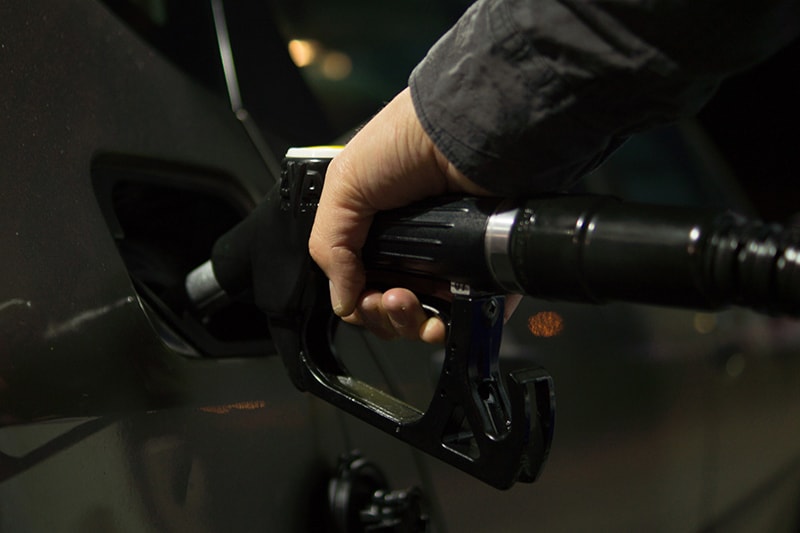 Managing your company's fuel usage does not have to be a challenging task. Whether you have a large fleet or a smaller number of vehicles to keep track of, there are fuel cards out there that can not only help you manage your fuel consumption, but also help minimise costs.
Opting for a business fuel card is a cost-effective measure to help manage your fuel expenses. Fuel cards are a great way to save money by making use of rebates, and they also help you automatically log your fuel consumption to reduce administrative tasks.
When it comes to selecting the right fuel card for your business you may be faced with the daunting task of distinguishing between the various different fuel card providers. There are branded fuel card suppliers and independent cards. Depending on your company's needs, you may find it more convenient to choose one over the other.
Fuel cards that offer more flexibility would be better suited to small businesses, while big companies that operate across borders should focus on ease of access to fuel stations and international haulage.
To help you navigate through the many fuel card suppliers in the UK, here is a list of the 6 best cards on the market.
6 Best Fuel Cards in the UK You Should Know About
When it comes to fuel cards, the biggest names out here are:
1.    BP
With a BP fuel card, you will have access to one of the biggest networks of fuel stations in Europe. This is because with a BP card you will also have access to Texaco stations, which is another large provider in the UK.
There is no sign-up fee with BP, but the annual fee is dependent on your fleet size, so be sure to check out their tiered pricing.
2.    Esso
Esso offers two types of fuel cards to their customers: nationwide cards and European cards. This makes it an easy choice for businesses that need to drive across borders regularly.
There is a £15 annual fee but no sign-up fee. What's more, is that with an Esso card you can also gain access to supermarket sites.
3.    EuroShell
Shell, together with BP, is one of the most globally-recognised petrol companies. Shell has been in operation for over 50 years and has a very well-established network, including Esso stations, Texaco, Total, and Topaz.
A sign-up fee of £15 is required for a EuroShell fuel card, but then you have the opportunity to customise their own network to align them with their business needs.
4.    Texaco
Texaco offers two types of fuel cards: The Business fuel card and the FastFuel card.
FastFuel cards are accepted at various supermarket fuel stations, including Tesco, Morrisons, and The Co-operative Food. The prices for diesel and petrol are sent via email notifications on a weekly basis and promise rates under the average UK pump price.
Texaco's other fuel card, The Business can be used at Texaco stations as well as 1,200 BP fuel stations.
5.    Allstar
Allstar is a large corporation with a wide network of fuel stations, thanks to their collaboration with multiple suppliers. There are many different cards that Allstar offers, from supermarket fuel cards to fuel cards for electric cars.
If you cannot decide which card to go for, you can also opt for their all-in-one card, the Allstar Plus. This is perfect for large, diverse fleets.
6.    FuelGenie
FuelGenie fuel cards can be used at Tesco, Sainsbury's, and Morrisons stations. No sign-up fee is required for a FuelGenie card, and you can set maximum spending limits in order to better manage your expenses.
FuelGenie has something for any kind of business, from small businesses, to farmers, to diesel fuel-only cards.
Leverage Your Business With Fuel Cards
The fuel card market is experiencing significant growth, and with reason: fuel cards help streamline your business. As most fuel cards on the market offer simple online management systems, you can easily reduce your paperwork and administrative duties by getting a fuel card for your company.
Moreover, you can always stay on top of spending. You can oftentimes customise your fuel card agreement and set spending limits, so you are always in control of your purchases. You can also get reduced fuel prices, which you can then use to map out the best route for your business.
With many cards, you can also receive additional benefits through loyalty cards and rewards programmes. The type of reward can differ depending on the card, so be sure you do your research to align your business needs with what the cards offer.
You may also like: Why Opt for Fuel Level Sensor for Your Fleet?
Image Source: Pexels.com