Click here to get this post in PDF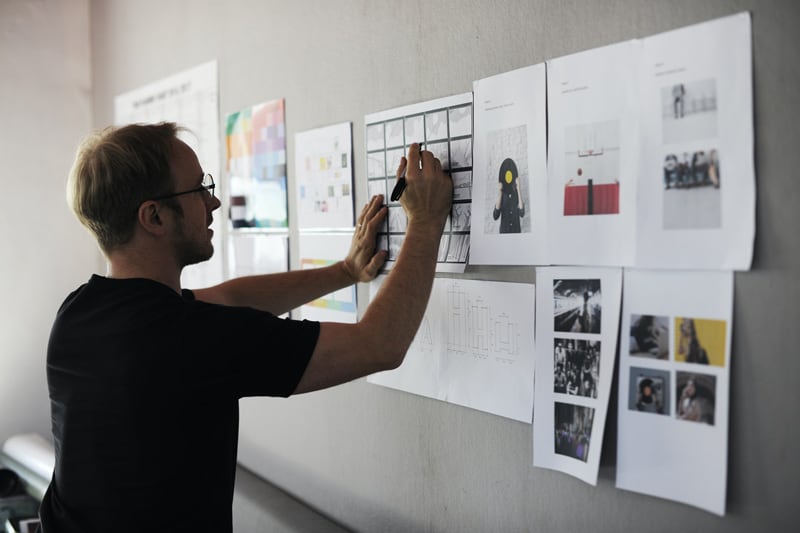 People think being a business owner is lucrative, exciting, and borderline glamorous. While they're not wrong, there are other, much less glamorous aspects to entrepreneurship.
Some entrepreneurs get lucky and stumble on great success and financial freedom from the start. But for most, it takes years of hard work, dedication, and tireless effort. The truth is, there are pros and cons to becoming an entrepreneur.
Here we'll cover six things that every entrepreneur hates to help you prepare for the road ahead.
1. BEING THE BOSS ISN'T ALL IT'S CRACKED UP TO BE
As a business owner, the buck stops with you. You're the judge and the jury. And while this has its perks, it also comes with a lot of unwanted and unexpected responsibility.
The first thing you need to realize is that no one will care about the success of your business quite as much as you. It's difficult to find loyal, hard-working employees. That means a lot of the responsibility and stress falls squarely.
Chances are, you'll work over 10 hours a day, 7 days a week depending on the type of business you own. It will likely be several years before you can take a vacation or work a regular 40 hour week. This demand can be exhausting.
Your job is to cover for employees who call out sick, which means sick days are another luxury you simply don't have – at least not from the start.
The truth is, you can't afford to close your doors. For many entrepreneurs, their business is their livelihood. It's their bread and butter. And with so many small businesses failing, being an entrepreneur comes with more risk and uncertainty than most people realize.
Just a few burdens include calculating payroll, hiring and firing staff, dealing with suppliers, paying overhead costs, and handling customer complaints.
One way to combat some of this stress is to hire like-minded, reliable employees. 
2. PUT YOUR MONEY WHERE YOUR MOUTH IS
The old saying goes, you have to spend money to make money. And entrepreneurship is no different. Unless you inherit a family business, you need money to get things off the ground. This is where pre-planning comes into play. Not only do you need the start-up funds but you should also have an emergency stash for rainy days and unforeseen expenses.
Once you start making money consistently, you can rely on this revenue to pay for overhead costs like rent, payroll, inventory, and advertising. There's only one small problem with this plan. What happens when your customers and clients don't pay?
Some businesses bill clients later on for their products or services. While this is common practice, it also carries the risk of non-payment.
Late payments can take your business out at the knees. All entrepreneurs hate when customers don't pay but it impacts smaller businesses most. Start-ups rely on that income, whereas larger corporations have other resources to pull from.
A few late payments or unpaid invoices could mean the difference between paying your electric bill and working in the dark!
One way to avoid this problem is by creating clear payment schedules. When customers are late for several weeks or months, you may have to stop doing business with them until they get caught up.
If possible, always collect payments upfront or when you deliver the product or service. Then there's no confusion or game-playing. Some businesses even set-up automated payments for regular customers who get the same service on a routine basis. In this case, entrepreneurs can begin to rely on these automated payments.
3. DO THE DIRTY WORK
Don't be fooled into thinking that being a business owner is all fun and games. It's also not about sitting in your big, cushy office pointing fingers and directing employees. While you may reach this level one day, it won't be day one.
To be a successful entrepreneur you need to get your hands dirty and work alongside your employees performing basic (less-than-glamorous) tasks.
Most small businesses start out with only a few employees. If you're lucky, they're trustworthy and dedicated. Either way, a few employees means dividing the work amongst yourselves. Yes, you too are included in this equation. You'll need to perform some unflattering jobs.
While this may seem like something entrepreneurs hate, with the right attitude, you can learn from this part of building a small business. Not only do you gain the respect of your staff by working alongside them, but you also become part of creating the company's foundation.
In time, you can hire other people to do these jobs for you, but nothing will take away from your hands-on experience. Your employees will also remember the time and energy you put into getting your business off the ground. This creates mutual respect, which goes a long way in the business world.
4. HUMBLE PIE
Let's face it. You can't please everyone. Not today, not tomorrow, and probably not next week. Whether or not the customer really is right, part of being a successful entrepreneur is knowing how to pick your battles and when to swallow your pride.
Customer service is an integral part of any small business. It only takes one unhappy customer to spread negativity and ruin your reputation. This is a hurdle some entrepreneurs never overcome. Don't let this be you.
In today's day and age, online reviews are even more damaging. They spread over the world wide web like wildfire. While larger companies with thousands of dedicated followers can withstand and quickly recover from a few bad reviews, small businesses don't have that same luxury. Even just one complaint calls for swift action and damage control.
But your reputation isn't the only thing that stands to get hurt. As an entrepreneur, your ego is also at risk. When people start talking negatively about your business, it's hard not to take it personally. You may even start doubting yourself, your abilities, and your entire business idea.
As founder of Rentround, Raj Dosanjh explains:
"As an entrepreneur, you need a strong mental game. Let certain things roll off your shoulders, smile, and nod. While it can be hard to do this at the moment, you're making a long term investment in your company's success.
When it comes to online reviews, no reaction at all is almost as damaging as a negative reaction. Don't engage online trolls in a fight but also avoid ignoring their negative comments altogether. This shows potential customers that you can't handle criticism.
Instead, respond in a timely and professional manner. Do your best to make things right without compromising your integrity or your morals."
5. YOUR BUSINESS MAY NOT MATTER AS MUCH TO OTHERS
Most entrepreneurs live and breathe their business. It's your baby. You've likely been thinking about it for years and now it's finally coming together. You dedicate every waking hour to making sure your business succeeds. Unfortunately, you may be the only one.
No employee will ever be as passionate about your business as you are. It's not because they don't care or have no work ethic. They simply don't share the same emotional connection or attachment. And that's okay!
But employees aren't the only ones who may leave you wanting more. If your business uses third party suppliers, don't be surprised if they brush you off or leave you waiting for deliveries and inventory.
To big-name suppliers, your business is just a drop in the bucket. That's not to say they don't value your business, but they also don't lose sleep over making you wait. Sadly, most entrepreneurs can't wait for their supplies. Empty shelves and lack of inventory means lost sales and customers — two things a new business can't afford to lose.
Try to be patient with both employees and staff when they don't take things as seriously as you. It also doesn't hurt to have a backup plan. That might include a nest egg of extra money, alternative suppliers, or a savings plan.
6. LOW BLOWS ARE PART OF THE GAME
There's no room for hurt feelings in the business world, but that doesn't mean they don't happen. Remember how we said your business is your baby? Well, when people start talking about your "baby", you're bound to get defensive and territorial.
While caring this much about your business is seen by some as a downfall, it actually proves how invested you are to succeed. When you receive a bad review online or over the counter, it feels like a punch to the stomach. The good news is, now you know what your pain points are and can start working to improve them. This could be something as silly as your operating hours or refund policy to more important factors like website design or
Accepting these shortcomings is all part of the game. The best thing you can do is to check your pride at the door and don't take things personally.
Emotions only complicate things. Try to stay focused on the business plan and your long-term goals. Everything else will fall into place.
As rewarding as entrepreneurship can be, there are also some aspects of it that business owners hate. These are just six of the hurdles that not everyone admits to or realizes are part of owning a business.
When times get tough and you're feeling discouraged, try to remember exactly why you started the business and where you'd like to see yourself in 5 years. This motivation will keep you going and moving closer to your goal.
---
4 Ways for Entrepreneurs to Fund Current and Future Business Ventures
---
About the Author
Raj Dosanjh is founder of letting agent comparison site Rentround.com. Raj also runs a consultancy, working with some of the worlds largest banks. In his spare time, he also runs his own martial arts club!