Click here to get this post in PDF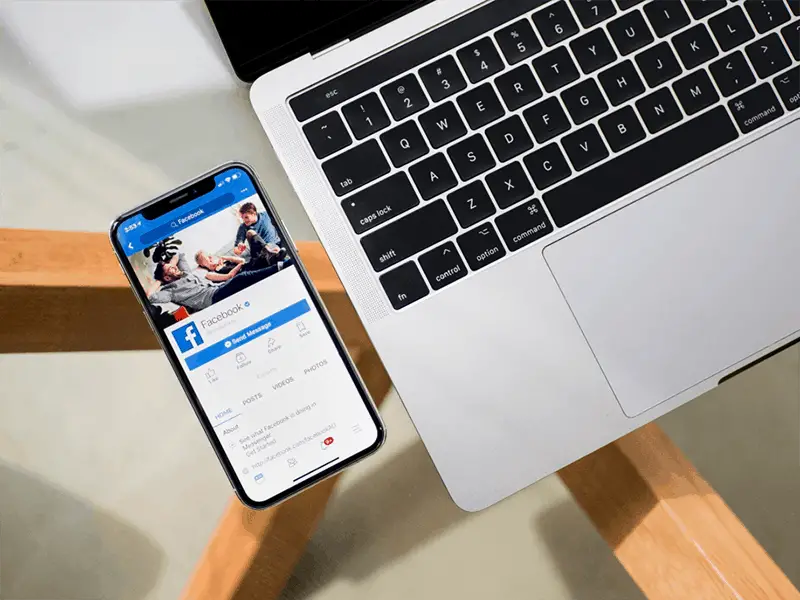 The power of social media platforms in our day and time is great and with millions of monthly users, they have become a place where brands are able to advertise their products and find new customers easily. Finding contacts for your email list might be tough for many companies, but social media could help you grow it without too big of trouble.
In order to help you achieve that goal, here are some of the best tips which will help you include more people in your email list just by using your social media platforms.
1. Create interesting content on a daily basis
In order for you to be able to attract more people to your social media pages and have good chances of increasing your email list easily, you will need to keep up with a regular posting schedule of content your audience will find interesting, on all of the social media platforms you will be using.
While you might find pre-planned social media posts unnecessary, you should know that the more organized your posting schedule is, the more people will be able to view your posts and page on the daily. This will allow you to attract more of your target audience and you will be able to find more people who will genuinely be interested in joining your email list and give your products a try.
2. Share ads on various social media platforms
Another way of making your brand and therefore your email list well-known online is through online ads. Different social media platforms offer different options in regard to advertising one's brand and you should be able to pick from different options in order to find what you need.
Ads will allow you to gain more popularity and to show people exactly what you can offer them if they join up for your email list soon. This can work as a good reminder for new leads to sign-up for your email list in order to get some special benefits you might be offering.
Even if you wish to attract a more international audience to your brand, online social media ads can allow you to do so. The only thing you will need to take into consideration is that you might need the help of a translation service which you can pick from platforms such as PickWriters in order to localize your ads and make sure they are perfectly translated for any population you wish to attract.
3. Make the sign-up process easily accessible
One of the reasons why many people might skip on joining your email list, even if they feel interested in it is because it might not be a simple thing to do for them. Most people are busy in our day and time and while they might find an interest in something, they will not be willing to spend too much time trying to figure it out.
This is exactly why you should have inbound links available on your social media posts, your social media page and even the stories you might be sharing. These should always lead to the landing page of your website where the customer will be able to sign-up for your email list with a pop-up notification which will ask them for their email as soon as they enter the website. The easier and less time-consuming it is to do, the more likely they will be to do it.
4. Use call-to-action phrases on your profiles
Oftentimes, people need a little push in order to feel motivated to do something. This idea can also be applied to those who have thought about joining your email list but never got around to actually doing so. Call-to-action phrases can give your online followers a good reminder and sense of urgency and motivate them to finally sign up. Here are some example phrases you could use for inspiration:
Sign up to our email list and claim your discount!
Don't miss out on our exclusive email list offers!
Become a member of our email list and get 20% off your purchase!
All of these phrases are made to motivate people to go ahead and sign up right after they read this phrase. The urgency they create along with the idea of a potential deal they can benefit from can give them the reason they needed to go through with finally subscribing to your email list.
5. Ask your followers for shares
Most companies, who would like to get in touch with their target audience more easily, can do so by asking people who are already following them to share any social media posts they might have made in regards to the perks of joining their email list.
This is the best way for you to find more people who will be interested without having to spend more money on another social media campaign. Simply asking your followers to share your post on their pages costs nothing for both parties, and your posts are instantly getting a lot of exposure to their friends and family with potential similar interests to them.
6. Host giveaways frequently
Last but not least, another important action which can truly help you get more people to sign up for your email list is hosting online giveaways on your social media platforms. The way this can help you achieve that is through setting certain rules people will have to follow in order to be able to participate in your giveaway.
Usually, most influencers and companies which host giveaways ask their online audience to follow their account, share and like the post and tag a few of their friends. Since these rules are not set in stone, you can easily make the sign-up process for your email list one of the rules and gain more followers and subscribers while giving the chance to a new lead to try your products or services for free.
Using the power of social media to your advantage
Whether you are familiar with many different social platforms or not, the good news is that they all work under the same ideas. Your followers will easily be able to find you from one platform to another and they will get the chance to interact with you online and get to know your brand better.
All of these benefits a large online following will bring you will also greatly benefit your email list as it will grow in a much shorter amount of time, as long as you promote it strategically. All it takes are some simple and practical tips which will allow you to use social media correctly in order to achieve your goals.
Also read: Content Management: Could YouTube Be The Next Step To Optimize Your Content?
About the Author
Donald Fomby is a communications professional with more than five years of experience. Donald runs his own blog BestWritersOnline and is proud of an uncanny ability to explain the most complex subject in simple terms.