Click here to get this post in PDF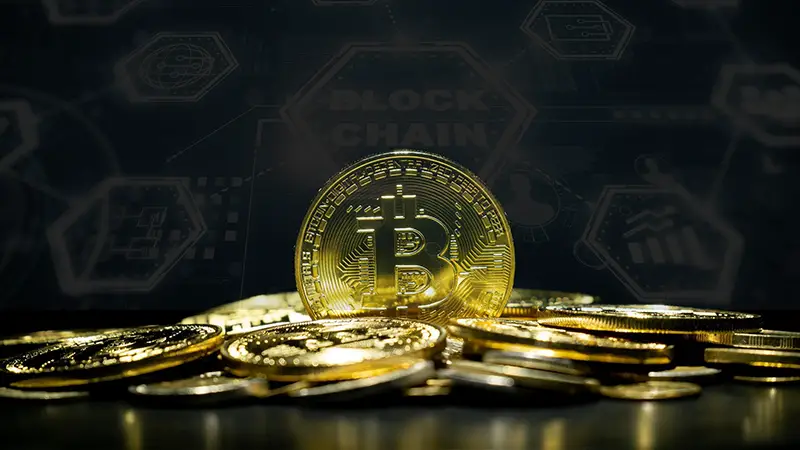 Many people have predicted the fall of Bitcoin, but despite the ups and downs, it has always maintained an upward trajectory since 2009. Here are five reasons why Bitcoin is here to stay.
1. Decentralized
In contrast to the centralized systems most other currencies rely on like banks, Bitcoin can operate without any central authority: no banks, no governments, no regulatory agencies. That means nobody has control over how transactions happen or who can send them. It's essentially a peer-to-peer network in which each person on the web is equally privileged. This decentralized nature means that no "trusted" third parties are necessary to verify transactions or keep track of who owns what.
Its decentralized nature makes transactions irreversible. Once you've sent Bitcoin to somebody else, that transaction is final. The blockchain, the ledger where all transactions are recorded, does not allow for reversals, or refunds. 
2. Favorable Regulatory Environment
The network has grown organically in the absence of regulation. Even more interesting, unlike other new technologies that need to attract users to grow like social media platforms do, Bitcoin has managed to gain traction without the help of any significant regulatory agencies. This is one reason why it's often referred to as permissionless.
However, these days there are favorable government regulations that make the cryptocurrency's future bright. For example, in the United States, Bitcoin is considered a commodity, and analysts believe that it's likely to be named a currency. 
You can learn more about the cryptocurrency's prospects for the U.S. future in this article. Practically all countries will trade forex with Bitcoin and adopt the dollar value of an individual Bitcoin.
3. High Rate of Attracting New Users
No other digital currency comes close to having the infrastructure and support of Bitcoin. From exchanges where you can buy coins to online gambling sites that allow you to bet with them to actual brick-and-mortar businesses that now accept BTC as payment, there are plenty of places you can interact with the network. 
You'll also find many digital currency platforms like Netcoins that address some of Bitcoin's shortcomings. Since there are so many different coins out there and new ones appearing almost daily, it's simply not feasible for developers to work on specific projects, like improving the speed of a given network.
4. Technological Advancement
Technology advancement has further fueled Bitcoin's popularity.  Users are finding more confidence in investing in cryptocurrency as they know their transactions are in safe hands. There is also the issue of data analytics which is a critical factor to Bitcoin investors. Technology has given rise to tools to evaluate the cryptocurrency market trends at the snap of a finger. 
The blockchain technology is transparent and facilitates security. That's because the code is open-source, which means anyone with an internet connection can verify it. This makes it almost impossible to hack without someone knowing.
5. Speed
Transaction settlement speed is one of its perks. The idea that you can send money anywhere in the world within seconds makes it extremely attractive to both business users and consumers alike. No more paying outrageous fees to wire money across the globe, and no more waiting a day or two for your paycheck to clear.
You can send a transaction in a matter of minutes with a fee that won't break the bank. When you want to load up on BTC for whatever reason, you have several options when it comes to digital money transfers.
6. It Can Be Used As a Hedge Against Inflation
There are many global variables that can impact the value of fiat currencies, and there is no guarantee that these factors will remain constant. For example, Brexit has caused a decline in the U.K. Sterling Pound's value compared to other major currencies such as the dollar and euro because it makes British exports less competitive.
Bitcoin can be used to hedge against inflation because it is a deflationary currency. That means that its value tends to increase over time. Although Bitcoin is still volatile, it has been more stable than many other currencies in recent months and years.

Bitcoin is a digital currency that can be used to purchase goods and services. It also has the potential for investment returns. Be sure to do your research about Bitcoin before delving into the world of cryptocurrency.
You may also like: How bitcoin can help ease destitution (2021), you should know about it
Image source: Pixabay.com