Click here to get this post in PDF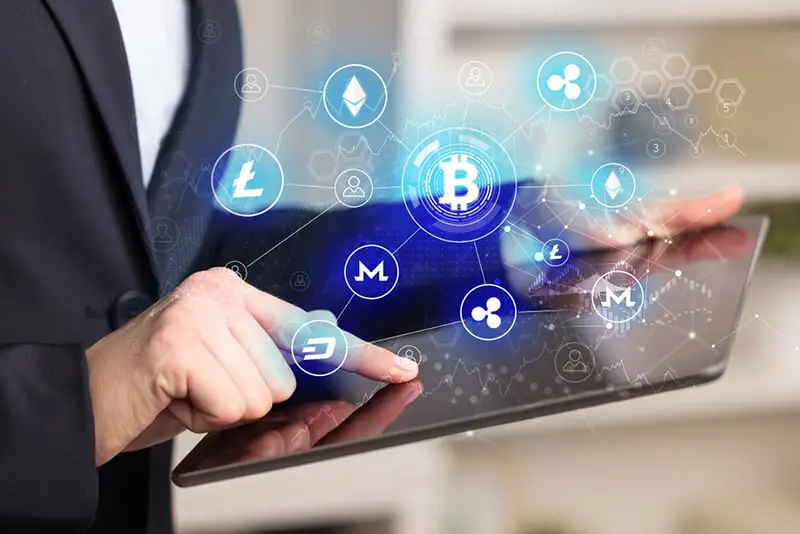 The novel coronavirus pandemic has drastically changed how people have lived and survived in the past eight months. Infecting more than 37 million people so far, and killing almost 1.1 million worldwide, COVID-19 is a problem that may not go away any time soon.
Vaccine research and testing are ongoing, but there's no telling when a final product can be commercially available. So as humans, we adapt, just like we've always done.
Businesses Adapt to Survive
In order to follow health protocols, social gatherings are discouraged, and once-popular activities are now prohibited. It was only a matter of time before businesses, both large and small, began to cut employees, close stores and branches, and eventually shut down.
While there are still a few that's trying to cope with the restrictions through remote work arrangements, there's no telling how long they can keep this up. This is why entrepreneurs should look for better ways to sustain their businesses.
If there's one area where businesses are still doing well despite the times, it's their online presence. Recommendations to stay at home have forced more consumers to do their business online and even pay through online channels.
Companies should adapt to this trend by choosing the right digital options to promote a smooth flow when it comes to digital transactions. One option they may explore is the use of cryptocurrencies.
Cryptocurrency as a Solution for Small Businesses
Similar to fiat money (US dollar, British Pound, European Euro), cryptocurrency can also be used in transactions involving products and services, as well as crypto exchanges. In a pandemic-stricken world where currencies can fluctuate due to economic crises, adopting cryptocurrencies may be the way to go moving forward.
So how do cryptocurrencies work? First, entrepreneurs should ensure that crypto trading is available in their locations so they'd be able to exchange their digital currencies to fiat money. Next is to choose a reputable platform to exchange coins, and then ensure its security and protection against hackers. Finally, register an account with personal details and start trading. If you're looking to create your own NFT, an NFT marketing agency is essential for you
Below are some of the most popular digital currencies that may be helpful for small businesses in this present time:
1. Etherium (ETH) – Aside from Bitcoin, Etherium is one of the most popular cryptocurrencies, and runs in its cryptographic token called ether.
2. Ripple (XRP) – Ripple is a global settlement network that offers affordable payments, including international exchanges. This is ideal for businesses that have consumers coming from other countries.
3. Bitcoin Cash (BCH) – A hard fork of Bitcoin, Bitcoin Cash succeeded in the industry thanks to its better scalability. It has a maximum 8MB of maximum block size compared to Bitcoin's 1MB.
4. Litecoin (LTC) – Aside from Bitcoin, one of the earliest cryptocurrencies is the Litecoin. Fast block generation rate and quick transaction confirmation times allowed the digital coin to succeed. This is perfect for users who don't like to wait.
5. Tether (USDT) – This digital currency is one of the stable coins, a term referring to coins that aim for smooth fluctuations in exchange value, in contrast to what usually happens with other cryptocurrencies.
6. Monero (XMR) – This is an open-sourced crypto popular for its high level of security.
7. Libra (LIBRA) – One of the most awaited cryptocurrencies that will be launched by Facebook sometime this year. Businesses who heavily rely on their target audience on Facebook should make sure to adopt this digital currency once it comes out.
Adding cryptocurrencies as an option for payments will make small businesses future-proof, mainly because more millennials are beginning to use digital currencies compared to previous generations of consumers. Not only is this generation the most active in the online market, but they are also the most active in crypto adoption.
While some people would scratch their heads and ask why cryptocurrencies have been getting a lot of attention in recent years, and especially during this pandemic, the simple explanation is that it offers tons of benefits to businesses:
Ecommerce – This is the future of selling, not just for small businesses but also large enterprises like Amazon. Because cryptos are already in the digital space, using them in eCommerce transactions is only logical.
No international rates – Compared to fiat currencies, most altcoins today do not have any international rates. However, several national governments are pushing to regulate digital currencies.
No need for intermediaries – Through blockchain, managing the flow of coins will be easier once entrepreneurs learn how to use it. As a result, there will be no need for brokers, lawyers, and other middlemen.
Get instant digital money – Crypto coins can easily be transferred to digital wallets for use in online purchases and even paying bills. The best thing about this is transfers are done instantaneously.
Cashout conveniently – Once the crypto reaches the digital wallet, it can be conveniently withdrawn from a dedicated ATM. This means a particular cryptocurrency can be converted to cash within a day.
One of the emerging cryptocurrencies that entrepreneurs may want to try as well is Bitcoin SV. This is also a hard fork of Bitcoin and known in full as Bitcoin (Satoshi's Vision).
Bitcoin SV is believed to be more faithful to the vision of Bitcoin's founder—a man under the pseudonym Satoshi Nakomoto—as indicated on his 2008 Bitcoin Whitepaper, which is to make crypto more accessible to everyday use.
As an up-and-comer, Bitcoin SV performance has more flexibility because of its larger block size of 128MB. In addition, it also has lower transaction costs, perfect for small businesses that want to save on any possible expenses.
Cryptocurrency is the Future for SMEs
As everyone tries to adapt to the times, small- and medium-sized enterprises should start considering cryptocurrencies as modes of payment for their products and services.
While there are a number of available and stable cryptocurrencies, it may also be beneficial to seek newer currencies to adopt. Digital currencies such as Bitcoin SV may be newer in the market, but it offers high scalability and more potential to traders.
Using cryptocurrencies for daily business exchanges provides a ton of benefits, both for the consumer and the business. As eCommerce gets a bigger role in entrepreneurship, expect more vendors to offer their products and services through cryptocurrency exchanges. Don't get left behind in this stage and look into crypto adoption today.
You may also like: How to start a cryptocurrency business: best cryptocurrency app case study
About the Author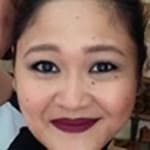 Kimmy Maclang is an experienced content writer with a demonstrated history of working in the internet industry. When she is not writing, she spends time outdoors with her dogs or crochets.