Click here to get this post in PDF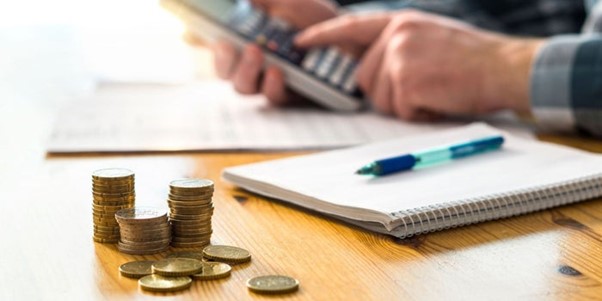 Cash flow is the lifeblood of startups. No matter how large or small your business is, you must develop a strategy that ensures money keeps coming in. As an entrepreneur, your job isn't just to generate new ideas for your business; it is also to ensure that those ideas are being capitalized upon in a manner that delivers actual value to customers and investors. With all startup companies, especially in the early stages of development, cash flow management is arguably one of the most important roles of the founder. It's one thing for an idea to be developed and another to have it turned into a product or service people are willing to buy at a price point high enough for you to receive a return on investment
Handling your finances can be hard. What more if you're a business owner or one who wants to build a company in the future? Bad financial habits can cost you money. It can even cost you your business's downfall if you don't think about managing your expenses correctly.
If you're like most people in this day and age, then the first resources you'll use to solve your financial problems would most likely be credit cards. This is especially true if you need to purchase whatever you need right away but lack the cash to do so. But if you're not careful, this can be a slippery slope that could lead to bigger financial problems. And if you plan on starting a business in the future or currently have one, then you want to avoid any unnecessary expenses. For this reason alone, here are six financial tips every startup entrepreneur needs to know.
1. Set your short-term and long-term goals.
The startup phase is difficult, as you're not making money yet. Your income is coming from your own pockets and savings. You need to manage your finances in the most efficient way possible to save enough money for the next round of funding or just to keep up with your expenses.
It's easy to set objectives, but are you doing it the SMART way? Make sure to set goals for the long and short-term and ensure they are attainable, measurable, realistic, specific, and time-bound. It's best to realize as early as now that success won't come overnight, which is why you need to set specific goals. Then, when you're able to accomplish short-term goals, it will give you a positive feeling that will inspire you to work better and achieve your long-term and bigger goals.
2. Say YES to business insurance.
Having business insurance helps cover liability claims made by your clients, employees, partners, and even property damages. Every company can be in a different industry, which is why different types of business insurance exist. Some policies cover the basics of business liability, property, even income insurance, or a combination of the three. Whichever industry you're in, make sure to have a type of insurance to protect you and your business. 
3. Consider Premium Financing.
Earlier, we talked about how essential it is to have business insurance. We know you are still adamant about it because you might be thinking that you can use your funds to expand your business rather than buying insurance. That's where premium financing comes in.
Financing your insurance premiums can give you the flexibility to use your working capital more effectively. Freeing up capital can allow you to focus on product development, hiring new employees, marketing, and other investments to grow your business. Finding a financing partner who understands your business and goals can help you to achieve growth faster. That's where IPFS comes in. We offer a range of financing options and specialize in quick response time, flexible terms, and customized solutions that fit your needs and help you achieve success. It's time that you got moving towards the success of your small business or startup. Visit IPFS for further information on our affordable financing solutions.
Good Read: 4 Reasons You Need to Set Business Goals.
4. Hire a professional to do your accounting, bookkeeping, and tax preparations
Accounting matters can be time-consuming, frustrating, and even costly. This is why you need to hire the services of a tax company to do it for you. By utilizing a cheap tax service, one can be sure that financial records are kept accurate and confidential and you get the most out of your tax refund. Also, you limit your audit risk and find any anomalies or deductions you missed in the past.
5. Track, record, and monitor all cash flows.
One of the most common financial mistakes a business person can make is taking cash flow management and tracking for granted. If you have no idea of your finances, what your expenses are, how much revenue comes in, and how much is left after bills, taxes, and whatnot, you're risking the financial future of your business. By tracking, recording, and monitoring your cash flow, you're able to allocate funds more effectively, and you know exactly how to budget and stick to your budget.
6. Check your credit and boost your score
A high credit score and a good credit report are essential for entrepreneurs as this helps build your credibility. For one, those who plan on taking a business loan will find good credit history and score a big help for their loan approval. So, make sure your credit report is free from errors, pay up your credits in full and on time, and not apply for a new debt that is unnecessary and one you can't afford.
Takeaway
The average startup in the United States has just an 18% chance of surviving five years. Unfortunately, many startups never make it past their first year. This is why it's important to become a master at cash flow management from day one — the sooner your business can reach profitability, the better your chances for long-term success.
Financing your insurance premiums can allow you to use your working capital more effectively. You can focus on product development, hiring new employees, marketing, and other investments to grow your business by freeing up capital.
You may also like: 7 Tips to Help You Reach Your Long-Term Financial Goals
Image source: Depositphotos.com