Click here to get this post in PDF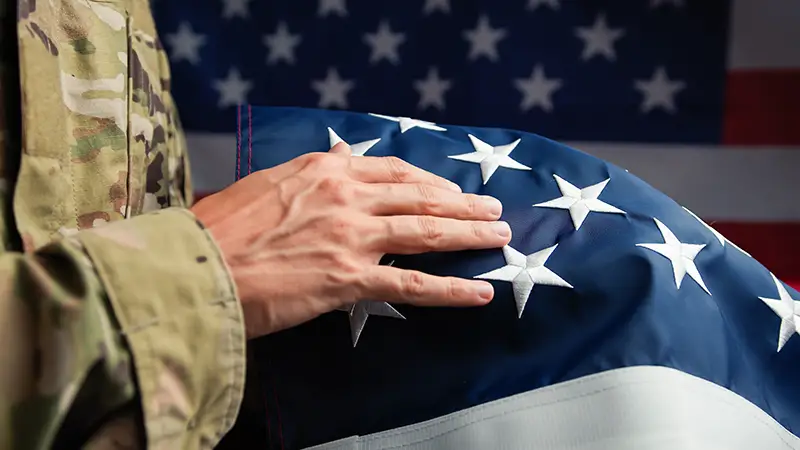 The nation owes a great deal to all veterans who served in the United States Armed Forces. Most veterans have endured long months on duty, served in isolated outposts away from their loved ones, and missed significant family occasions. They were willing to sacrifice life and limb so that Americans can sleep well at night, knowing they are protected. 
The U.S. government has allotted unique benefits for military veterans and their families to show its appreciation and gratitude. It can be challenging to understand all of them, so here's a guide to offer some explanation of some veteran benefits. Additionally, these support mechanisms aim to ensure that veterans receive the care, resources, and recognition they deserve for their dedicated service to the nation.
Veteran Affairs Home Loan
The Veteran Affairs (VA) Home Loan is offered exclusively to active military personnel, veterans, or their surviving spouses. It was created in 1944 to assist service members in getting home loans when they returned after World War II. A VA loan is designed to accommodate veterans without much savings by offering smaller down payments and lower interest rates. 
These loans are not given directly by the government but are issued by private lenders. The Department of Veteran Affairs only guarantees these loans. This makes applying for a loan easier and faster for active service members, veterans, or their surviving spouses. 
To be eligible, you must have served in the military or national guard with satisfactory credit, have sufficient income to meet the expected monthly obligations and a valid Certificate of Eligibility (COE). You can use a calculator for VA home loans to see how much you will be paying. The VA home loan offers a great interest rate of 2.625% for a 30-year fixed VA purchase or as low as 2.25% for a 15-year fixed VA.
Healthcare Benefits
Each veteran has a unique healthcare plan they're offered. The VA is required by law to provide veterans hospital care and outpatient care services to eligible veterans and their spouses. These benefits consist of services that promote, preserve and restore health. This includes procedures, treatment, supplies, or services. 
VA healthcare covers most medical costs. Some things such as dental may or may not be included. These plans also accommodate any injuries or conditions sustained during service by protecting the treatment costs in the healthcare plan after receiving physician recommendations.
Education and Training
The GI Bill, officially known as the Servicemen's Readjustment Act of 1944, was created to assist veterans of World War II. One of its major provisions is to provide stipends to cover tuition and expenses for veterans enrolling in college or trade schools. The GI Bill has been helping qualified veterans and family members finance the cost for school or training. This helps cover college, graduate school, and training program costs. 
The GI Bill was updated in 2008 when Congress passed the Post-9/11 GI Bill, officially known as Post-9/11 Veterans Educational Assistance Act. It granted veterans on active duty on September 11, 2001, or after more educational benefits. It also allows them to transfer unused educational benefits to their spouse or kids.
Disability Benefits
Veterans with a service-related disability can qualify for a monthly tax-free VA Disability Compensation benefit ranging from $133 to over $3,400 every month. This is for those who sustained injuries during service and cannot work. To qualify for disability benefits, you must have served on active duty, active duty for training, or inactive duty training. You must also have gotten your illness or injuries while serving in the military or have a prior injury that got worse because of your service. If you are not sure about what you can claim, a quick online search for "veterans disability attorney near me" will list local attorneys who can work with you to ensure you get the benefits you deserve.
Pension
Pensions are payments given to qualified veterans who meet age and disability requirements. You also have to meet other criteria such as not receiving a dishonorable discharge and meeting the family income requirements set by Congress. This is for veterans who served during wartime. It only applies to veterans who are at least 65 years old or have sustained a disability and cannot work. You can apply for VA pensions in person, online, by mail, or with the help of accredited representatives. 
Life Insurance
VA life insurance offers financial security for veterans, active service members, and their qualified family members. Veterans are offered several life insurance plans. Be sure to research which is suitable for you as there are many options. The Veterans' Group Life Insurance (VGLI) allows you to keep your insurance coverage even after leaving the military as long as you continue paying the premiums. 
Get the Benefits You Deserve
Veterans have brought honor to our great nation and deserve to be rewarded for their service. Contact the U.S. Department of Veterans Affairs if you have not yet availed of federal benefits. You can also ask the VA for requirements and whether you are qualified for federal benefits. 
You may also like: Why is Pension Consolidation a Smart Choice?
We earn a small commission if you shop through the link below
Image source: elements.envato.com