Click here to get this post in PDF
In order for small businesses to improve and be successful, their owners need to invest time and money into marketing campaigns. Marketing can expand your business to various target markets and grant you a leading position in the industry. Additionally, marketing can help your business become more efficient. The key to success is to know what kind of marketing campaign to invest in. In order to help you become more successful, we have singled out 6 marketing trends which will make your business grow.
Project your budget
Many businesses tend to cut out their budget projection when they design their plans for the upcoming fiscal year. In order to achieve your business goals for the upcoming year, you will have to implement these projection and accountability strategies. Start by calculating the income and spending for each month. This way you will get a very clear picture of what you need to do in order to achieve profitability.
Email marketing
Some people believe that promoting your small business via email is outdated, but this year's survey results have shown that this is an extremely popular and effective way of promotion. The key tactic to successful e-mail marketing is to provide genuine, relevant, valuable and helpful information to your customers. This form of marketing isn't a method of forcing sales pitches online – it is a way to inform the audience in a way that doesn't require unnecessary costs and manpower.
Social network marketing
Social media networks are used by small and medium businesses all around the world for product marketing. Apart from being free, it's extremely time efficient and opens up opportunities for a wide range of people to get in touch with what you do and what you sell. Make sure to research all the great ways that you can use Facebook, MySpace, YouTube and other social networks for marketing your business.
Use blogs to promote your business
Using blogging for marketing has been very successful in the past year, but this year it has become more popular than ever. Thanks to SEO tools and practices, more and more businesses are concerned with how well these methods of content marketing are doing than the actual quality of their products and content. Consumers who like to get their information from blogs tend to notice if the content is poor quality. Blogs need to be informative, more importantly, they have to offer help and solutions for issues that your audiences may have. Additionally, if you want to improve the quality of your blogs, it is advised to hire experts which can help you create blog content which will successfully market your small business.
Souvenirs with logos
There are countless ways to promote your business. Try creating a logo of your business and then place it on promotional material such as coffee cups, pens, t-shirts, and other items. We strongly recommend opting for custom usb sticks with your logo, since people tend to go crazy for them. Make sure to explore various methods of business promotion.
Offer a free sample
People love to have a sample "taste" of something that they are buying or investing in. If your business is related to the service industry you can prepare some sample foods and serve them to your customers. If you work on creating software, you can offer trial versions of the program for people to try out before they decide to buy the premium version with all the features.
As we can see it doesn't take a lot of effort to successfully market your content. All it takes is some imagination, patience and confidence.
Also read: Kevin Miller's Top 3 Marketing Tips
About the Author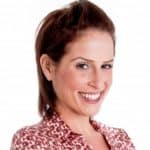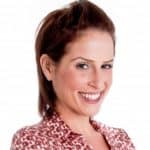 Diana Smith is a full time mom of two beautiful girls interested in topics related to business and technology. In her free time she enjoys exploring new low cost advertising opportunities.