Click here to get this post in PDF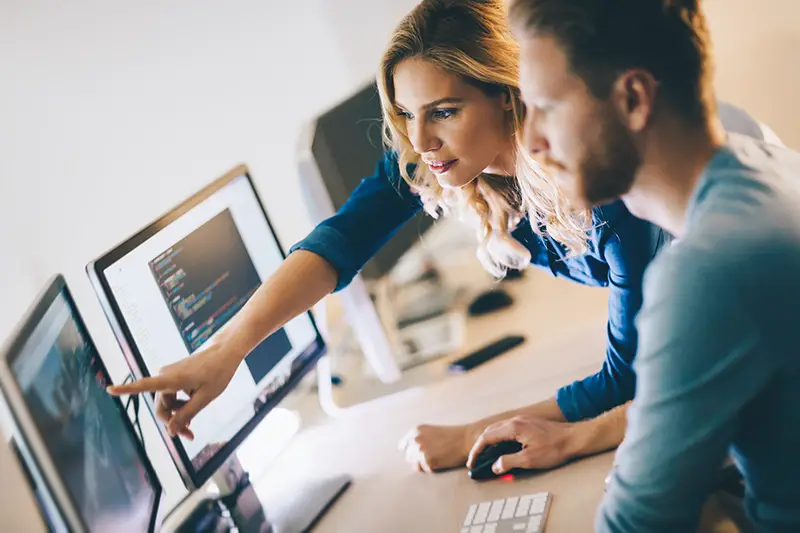 According to the cybersecurity burnout statistics, 91% CISOs said that they suffered from moderate to higher levels of stress. 65% of security operations center professionals think about quitting due to work related stress. 63% organizations are experiencing a talent shortfall of IT staff. 57% of people working in the tech industry are suffering from burnout.
Working in the IT industry is stressful to say the least let alone leading an IT team. That is the reason why most IT professionals face work related stress and burnout. What's even worse, most IT professionals quit their job after a few years due to this. Combine that with the acute talent shortfall in the IT and cybersecurity industry Avast Vpn review and you have a daunting challenge on your hands.
Throw in the pandemic into the mix which has impacted every industry you can think of and IT is no exception. From working in the premises of your office, you are forced to manage everything from cheap dedicated servers to network equipment and databases remotely within weeks. The change was so sudden that most businesses have to go through it abruptly. With more and more people working from home and using their personal devices, it is becoming extremely difficult for IT professionals to ensure visibility. This can also have security consequences.
How can IT leaders overcome all these challenges? How can CIOs survive and thrive during these turbulent times? That is exactly what you will learn after reading this article. In this article, you will learn about six important lessons IT leaders need to learn in order to thrive in the future.
6 Lessons IT Leaders Must Learn To Thrive In The Future
Want to thrive as an IT leader? Here are six lessons you should learn quickly.
1. Focus On Work, Not People
Before the pandemic, most IT leaders managed their team according to a predefined schedule which clarifies who was responsible for getting what done. After the pandemic hit, this approach turned upside down. So, what do IT leaders need to do in future?
Here is what Harry Moseley, Global CIO of Zoom had to say, "Leadership now, and in the post-pandemic era, is about managing the work to get done and not managing the people. Because of the massive shift to remote work, many people now have the flexibility to define their own schedule, and therefore improve their work/life balance."
Consider the same scenario 12 months back, most companies don't even offer best best email clients for windows to work from home and those who did require their employees to seek permission and approval. Fast forward 12 months and everything has changed 360 degrees. Now you need approval to work in the office. IT leaders need to embrace change and enable people to get work done. This can drastically improve the employee experience, which makes it a win-win situation for both employees and employers.
2. Embrace Empathy
We have shining examples of IT leaders using empathy as a weapon for leading through change. The key to future success of IT leaders depends heavily on continuing this tradition. You need to develop the mental strength and commitment from your team to get through these tough times. Put employee wellbeing and health first and everything else second. You need to create an environment of empathy where your team can feel right at home in order to get the best out of them.
3. Leverage Adaptability To Boost Agility
The 2020 pandemic taught us one thing. Companies which adapt to change are the ones that can survive and thrive even in those tough times. Despite an abrupt and sudden shift from office to work from home, most businesses made these changes within weeks without additional training. Some businesses even saw a rise in overall employee productivity. This approach helped IT leaders to make quick pivots when deploying new services and technologies. This not only made these deployments less time consuming but also less expensive. As a result, this speeds up the innovation cycle and helps businesses deploy new technologies and services quickly.
4. Go Virtual With In Person Activities
This pandemic forced businesses to change the way we used to work. Previously most business activities required in person collaboration, which means that all the team members need to gather and discuss ideas and strategy. This pandemic has changed that. Now, most businesses have to go virtual even for their in person activities. They have to use communication tools in order to communicate and collaborate with their colleagues who are located hundreds of miles away from them.
5. Know Where Virtual Will Work and Where It Won't
Just because going virtual has become the new normal does not mean that you should use it for everything. Just like every other technology, it also has its downside and might work in certain cases but not in others. Understanding when to go virtual and when not to is crucial for the success of your team. These insights helped businesses to really get the best out of remote work. The IT department need to play the role of an extension or amplifier for your business to power your digital transformation efforts to success.
Michael Salas, Senior Vice President and Chief Information Officer at SUEZ North America pointed towards it while sharing his experience, "Prior to the pandemic, we were a business that traditionally had people working in 100 locations around the country. A year later, we now have a much better grasp on where we can operate our business remotely and where we need "boots on the ground."
6. Always Stay In Touch
One of the main features of remote work should be constant communication. Since your employees are working from home, they might feel isolated and lonely if you don't communicate with them more frequently. Unlike a traditional work environment, where you can indulge in a small chat session in the lift, walking down the stairs or at the water cooler, you cannot do that when you are working remotely. IT leaders need to compensate for this communication gap to make remote work more effective for their employees.
Which is the most important lesson you have ever learned as an IT leader? Share it with us in the comments section below.
You may also like: Here are 5 must-have ingredients for a reliable tech company
Image source: Shutterstock.com