Click here to get this post in PDF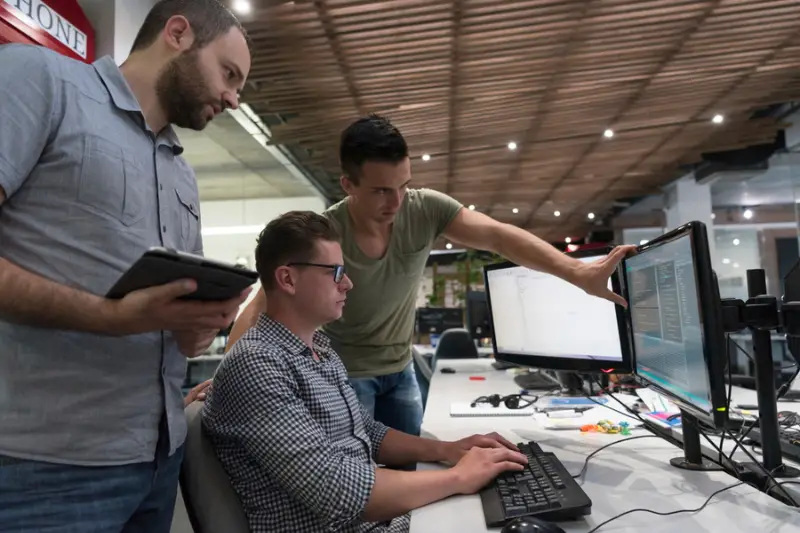 Running a successful tech company is no child's play, in fact, it is like a chef's special that is simply the best and never gets tasteless nor gets monotonous. The world is not a digital jungle and as connections get stronger and faster, the competition gets bitter. Keeping up with the changing times needs some great techniques, mantras, and adaptability. While one may think that building a reliable tech firm is not rocket science, the challenges involved in building and maintaining a name are aplenty.
Walking down the road of tough cybersecurity issues, technical troubles, glitches, errors, and faults can make anyone dizzy. While it is true that keeping up with tech is overwhelming, to say the least, it is not all that tough either. As the head of the firm, you can sort all the weak aspects of your business that may lead to cybersecurity doom and strengthen its reliability. After all, here is the thing – a strong foundation needs a success mantra and some simple ingredients to keep up the company's reliability. In the case of tech firms, a lot of intricate details come into play, nonetheless, the basics remain the same. Thus, here five must-have ingredients for a reliable tech company:
1.    Strong Cybersecurity
The first and most important must-have ingredient for every tech company has to be a strong cybersecurity network. The complexities of the digital world have forced big and small firms alike to take stronger measures when it comes to cybersecurity. With every new security measure, there are many more security breaches that are seen in the market every other day. This calls for a constantly updated, robust and high-tech cybersecurity network. To leave any opportunities for attackers to get into your company's system would only mean a massive cybersecurity doom. Thus, it is best to get the best cybersecurity protocols in place.
2.  Security Information and Event Management System (SIEM)
SIEM system is a must-have for tech firms as it takes your security a notch high. By enabling in-take from a wide variety of log sources and analytically analyzing these with in-built tools, it can help detect common security issues easily.
The importance of keeping, storing, and analyzing security logs has become undeniable in today's world. Even though most tech firms tend to overlook this aspect of security, it is one thing that can strengthen your systems. By proactively detecting cybersecurity faults and acting as critical data while investigating attacks, SEIM system and its significance in tech firms have seen huge growth.
3.  Growth Product Management
While bringing newness to your products and services is a good approach for a reliable firm, it should always be remembered that your existing products are your trademark. Promoting, advertising, and enhancing existing products is an unmissable ingredient of a reliable tech firm. Basically, growth product management means spreading your customer base and constantly increasing the value of an existing product by actively testing and experimenting. By deploying data-driven essentials, it also boosts the brand's trustability. It keeps a track of new customers, customer retention etc. and helps your firm formulate effective plans and goals.
4.  Effective Bug Reporting
As a tech firm letting bugs linger on your software or app will not just be annoying for your customers but also be shameful for the company. Bugs can be simple and annoying or extreme nasty and put your company's data in danger. Instead of brushing off this issue, it becomes mandatory for a tech company to get a sophisticated bug reporting tool. A trusted solution like Shake SDK does the job nicely when it comes to working on bugs within a mobile app. By allowing your software's testers and users to send feedback and combining reports on fixing the issue, it allows a lot of ease and security. Bug testing cannot be sidelined by a tech firm and especially when it is as easy as abc.
5.  Protect Your Data
Data is every tech firm's most prized possession and losing crucial business data can be a nightmare for companies. Thus, getting effective data loss prevention systems along with multi-factor authentication and intrusion prevention solutions is something that a tech firm should invest in. A lot of tech firms have raised only to fall in the market after experiencing terrible data losses which tarnished the brand.
Everything right from bank details to customer social security numbers to healthcare records, employees' personal data and even product development plans can be lost to malicious data-stealing acts. Therefore, the organization and tracking of sensitive data are imperative. It also ensures the sharing of sensitive data by effectively implementing a loss prevention system in place.
Conclusion
While tech company's need to carve a niche for themselves and build their brand step by step, some essential must-have solutions can always help with better decision making. Tech is ever-growing and ever evolving, do not let that overwhelm you from acting right. Having a robust plan of action and some must-have ingredients are all that you need to make your firm reliable and standout.
You may also like: Why You Should Outsource IT Technology Services