Click here to get this post in PDF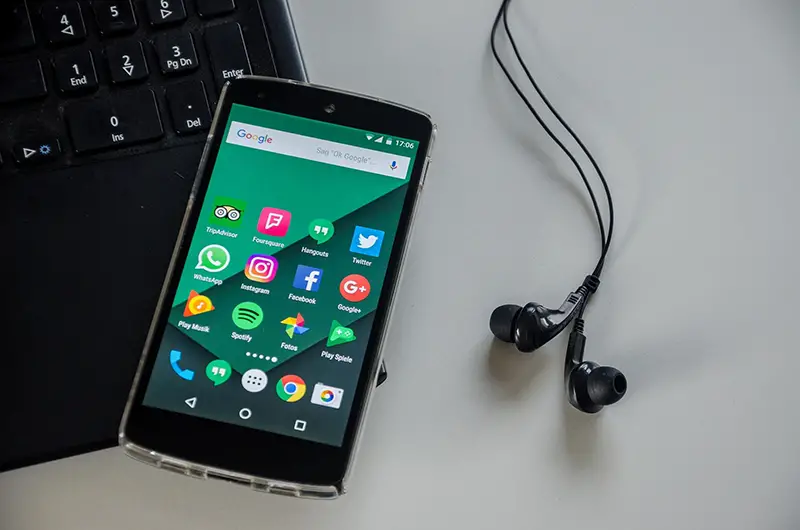 Design inspiration is necessary for a designer to create something spectacular. It can be hard to find the inspiration you need to begin working and figure out what direction you want to go in when designing a mobile app.
This article has many mobile app designs that will ignite that fire within you and inspire you to create something great. These designs were created by some of the best mobile app design companies and web app designers. Rest assured that you will find something inspiring from this collection.
Space – Managing app
This mobile application has plenty of smooth animations and micro animations, from the buttons to the media used. The different tints of blue are used to invoke a relaxing and comfortable feeling that will be present no matter where in the app you are or what time of day it is. There are so many different features that are expertly implemented, ranging from a mood calendar, daily briefs, and a voice diary.
This app is a management app that helps make users' lives more comfortable and more efficient. It provides a lot of information in an easy-to-consume way that seamlessly blends in with its design. Just looking at the design shows you what some of the best mobile app development companies can make.
Wallet – Finance App
This app uses many different gradients and color contrasts to create a unique and memorable user experience. This app is kept simple but doesn't use the minimalist design trend as it doesn't need to. It strikes a delicate balance between all the different elements that the user can see on the screen. One noticeable trend that can be seen is how smooth everything feels, from the rounded edges to the curvature of the graphs used. This is contrasted by the sharp typography that pops out and makes a bold statement.
This app is a mobile financial app that lets users track and manage their money.
Watering Tracker App
If you want to create an app design that revitalizes the user, then look no further. This app's use of background images and a green, white, and black color palette liven up the app and instantly boost your mood. This refreshing blend of colors and simplicity of design makes the app easy to use, great to look at, and memorable.
Since this app reminds users to water plants and keeps track of every plant's watering status, the color palette reinforces the app's focus, sending a strong message to users and making a powerful first impression.
Glovo
This application's homepage only has one main button, which is the 'Orders' button. Using this button, users can order what they want. Simple, right? Exactly, it has an easy learning curve and allows users to discover everything the app has to offer quickly. This minimal design combined with the discoverability it provides users makes for a unique experience that keeps users coming back.
If you haven't already guessed, this app's design focuses on minimalism and simplicity. It is a powerful combination that lets anyone easily use the app and perform tasks. If you are looking for design inspiration, then remember to incorporate ease of use in your design. Users have a short attention span and want the ease of use above almost everything else.
This app provides an on-demand courier that purchases, delivers, and picks up products ordered on the app.
Calm
If you are looking for a mesmerizing UI then the Calm app is what you have been searching for. The design focuses on creating a serene atmosphere for the user to help them get in the mood for meditation. Which is the main focus of this app. The gradients blend effortlessly with each other and just contribute to making the app tranquil and soothing. The elements used in the app have curved edges to compliment the soft and calm design.
The UI for this app focuses on supporting the focus of the app. Since users who download Calm want to relax and meditate, the UI makes it easy for them to perform the tasks they want without any effort, so the users do become annoyed.
The design of an app needs to complement the focus of the app. These two things should work together to create a memorable experience that improves the user experience.
Spotify
When you use Spotify, it is instantly obvious how to navigate the app and perform all the different tasks possible. There is no delay for the users to access the content they want. Just by clicking the option on the bottom navigation, the user is sent to the different pages available. This encourages the user to explore the app and utilize all the additional features offered.
An app should encourage the user to keep using it as long as possible. Spotify does this by putting content in front of the user. They have recommended playlists, different categories that users can check out, and a prominent search bar. It also integrates with apple carplay.
This app almost forces users to keep using it to discover new music. This is great for app design inspiration as you should always guide the user's attention to what is important. Sometimes the users don't know that they need something until they get it. It's the designer's job always to show users the critical content and let the user have easy and quick access to it.
Conclusion
App design is one of the best ways to stand out in the crowded market. An app's design needs to look attractive and be memorable, but it also needs to support the app's purpose. If these two things are not present in an app's design, then the app will likely fail and not see any form of success. App design firms and web app designers stick to these rules because they work and successfully apply.
You may also like: Why Mobile-first Design Is the Only Strategy That Will Work?
Image source: Pixabay.com