Click here to get this post in PDF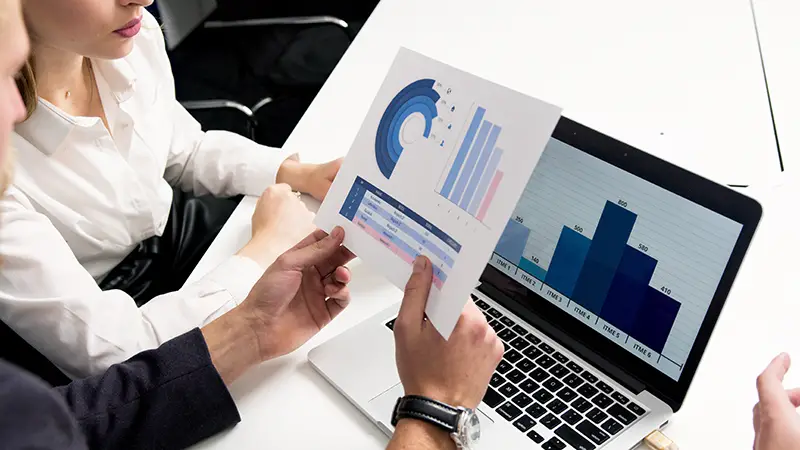 Quarterly review reports are a summary of a company's financial statements and key accounting information that covers the previous three months. For your shareholders and investors, they are a crucial insight. 
They also allow for comparisons between both the most current quarter and equivalent quarters from previous years. They provide an excellent opportunity for monitoring business performance. 
Is your company gaining maximum benefit from these reports? 
Critics of quarterly reviews argue that the process is both time-consuming and too focused on the short-term. To benefit properly from this valuable process, the key is to better align the quarterly review process with long-term performance objectives. 
By using high-quality, professional statutory audit services to prepare your financial statements, you can ensure you are getting the best value possible from your quarterly reviews and making your business as competitive as possible, both in the short and long term. 
Avoid costly mistakes
The standards of accounting required are becoming increasingly complex. Difficulties navigating the regulatory landscape can result in costly penalties, even for the most trivial of errors. These mistakes can also sidetrack your business, preventing it from moving forward. 
So, to benefit from quarterly reviews, you must be sure that your accounting is very precise. It is prudent to ensure your reviews are produced in line with standards issued by the International Auditing and Assurance Standards Board (IAASB).
Increase transparency
Your financial statements should be prepared in a way that makes them easily understandable to all stakeholders. This is wise, since better transparency will increase investor confidence and improve capital allocation. 
Ensure your reports are timely
Preliminary audit work can enable you to issue your financial statements sooner. Having your financial statements prepared promptly ensures you can, firstly, deal with any unexpected problems quickly.
Secondly, you can make more informed decisions earlier, ultimately improving your business performance. Close to real-time information is always more valuable for gauging results, your current financial position, and planning strategy. 
Better-aligned reporting templates 
It is important to factor in your particular business circumstances and accounting standards to your financial statements. 
Tailored templates prepared by professional audit and assurance agencies will do just that. They can align your financial reporting to cover your key performance objectives as well as ensure this information is clear to all your stakeholders. 
Deploy resources elsewhere during peak audit season
The time-consuming demands of auditing can slow down business during peak season. 
Use your resources to focus on your key strategies and ensure projects move forward at all times. Instead of managing quarterly results, your management team can move away from preparing the data to actually using the analysis of it to drive better results.
Move forward with confidence
It is crucial that companies do not get weighed down by the perceived burden of quarterly financial reporting. Instead, they should see it as an opportunity to improve their company's performance and a platform for making sound business decisions. 
Evaluating your current reporting system and seeking professional auditing advice should be your next steps.  
About the Author
Naresh Manchanda is a Partner at MBG Corporate Services, an international organization supporting clients across Asia, Europe and the Middle East and providing sustainable solutions and strategies that drive business transformation. Established in 2002 and headquartered in Singapore, MBG is a 450-strong member team that operates out of Europe, the Middle East and Asia, providing Legal, Risk, M&A, Tax, Strategy, Technology and Audit Services.
You may also like: Fundamentals of Financial Accounting for Businesses
Image source: Pexels.com