Click here to get this post in PDF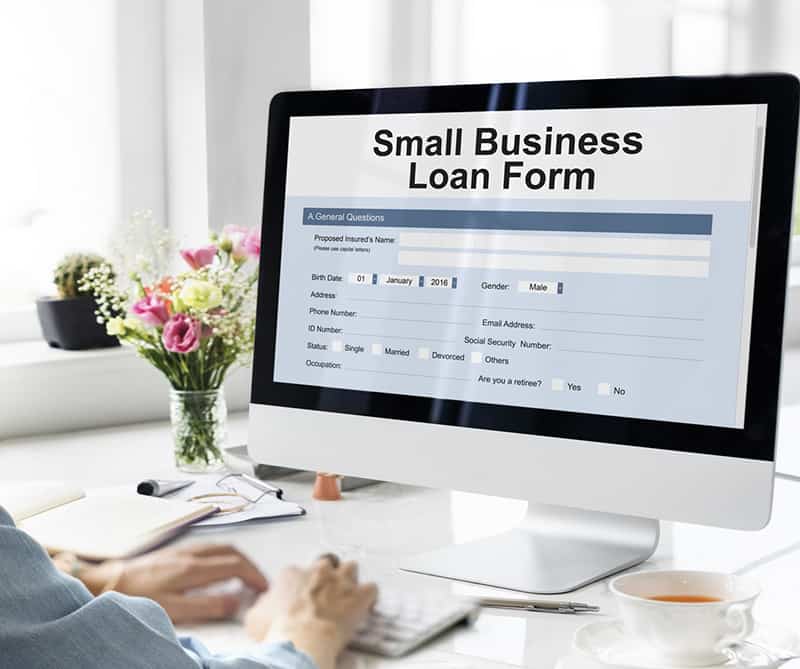 If you take a look at Statista's report titled SMEs reporting rejection of credit applications in the UK 2012 – 2017 you will see that in 2017, a whopping 20% of businesses that applied for loans were rejected. This is the very reason why so many entrepreneurs are seeking out alternative business funding options to the traditional High Street bank loan.
As a small business owner, what exactly are your options and how can you go about securing funding for your new or young business? If you're looking for guidance when it comes to alternative funding, the team at SME Loans have put together 5 top tips to help you secure the financing that you need in the UK.
Funding Tips for New Business Owners
As a new business owner, your focus is undoubtedly on securing funding for your business; that gets you the cash you need now, without compromising the business in any way. To do this, you need to choose your funding source wisely and also make sure that you can actually afford the monthly repayments. Let's jump right into 5 top tips for securing funding for your new business.
1. Choose a financing option that ebbs and flows with your business.
Some businesses find that they are unable to pay back their business loan and then have to seek out advice and guidance from pros in the field, such as Money Saving Expert. If you are just getting into a new business and checking out your loan options, you may have an "it will never happen to me" mind set when considering the potential for defaulting on loans. What's the solution? One of the best words of advice to heed is to seek out a loan that waxes and wanes with your business during its busy and slow times. This type of loan does in fact exist and it is called a Merchant Cash Advance. With this type of loan, you are provided with a cash advance, which is paid back to the lender by means of a small percentage of each and every card sale/payment generated by your business. This means that in the quiet months, your loan repayment total will be less than in your busier months.
2. Don't overshoot on your loan amount.
It's tempting to shop around online for loans and see the hefty loan amounts that you are invited to apply for. Remember that applying for more cash than you really need is only going to tie you down to more debt. Only apply for a loan amount that you need and that you can realistically afford to pay back. To do this, get out a pen and paper and determine what exactly you need to loan and for what. Also, try to jot down how you plan to repay the loan. Will the loan amount applied for be easily afforded or will it cripple the business? Most alternative lenders (not High Street lenders) will offer small businesses loan options of between £1,000 and £500,000 which can be paid back over 1 to 5 years. Don't apply for the maximum loan amount if you only need a few thousand pounds.
3. Opt for unsecured short-term loans.
The "easiest" loan to apply for is an unsecured short-term loan. If you apply with the High Street bank or seek out a traditional loan, you might need collateral or a co-signatory in order to secure the loan. As an entrepreneur and small business owner, not many people are going to be overly keen to co-sign a loan with you and you might not have an asset of high enough value to add to the deal as collateral. This doesn't mean that you can't get a loan. It just means that you have to seek out a different type of loan. The best option for a small start-up business is an unsecured short-term loan. You can get approval for this type of loan even if you have a less than perfect credit score and you will be even more pleased to learn that most unsecured lenders aim to pay out their short term loans in as little as just 24 hours.
4. Demonstrate affordability and good money-handling.
In order to secure funding for your business without a co-signatory, if you have a poor credit rating; you will need to prove that you can in fact afford the loan and that you already handle your finances better than in the past. Modern-day short-term lenders will take an overview of your finances instead of merely looking at your credit rating and making a decision. Instead, lenders want to know what you can realistically afford to repay and also want to know what credit accounts and loans you currently have and how you are managing them. By paying your bills and accounts on time (even before time) and in full, you can ensure that you have a good reference to fall back on.
5. Don't embark on a loan-application frenzy.
Entrepreneurs often make the mistake of applying for as many loans as they can at the same time, just to see what their options are. This can reflect quite poorly on your credit record and may make lenders view you as "high risk" or "desperate". Neither of these views will bode well for a loan application. It doesn't mean that you won't get the loan, but your interest rate may be higher if you are following this type of behaviour which is deemed risky. Apply for just one loan and await feedback. With online lenders, this is quite convenient as applications are approved or denied in a very short space of time.
Last Word
When trying to secure funding for your business, do so with caution and care. Make sure that you meet all the requirements as set out by the lender and ensure that you are actually able to repay the loan. Also, choose a loan type that is best suited to your business and its needs (and future growth potential). Follow the above tips and you should have a better chance at securing the funding you need for your new business. Good luck!
You may also like: How to Get a Loan for Your Running Business to Upgrade It