Click here to get this post in PDF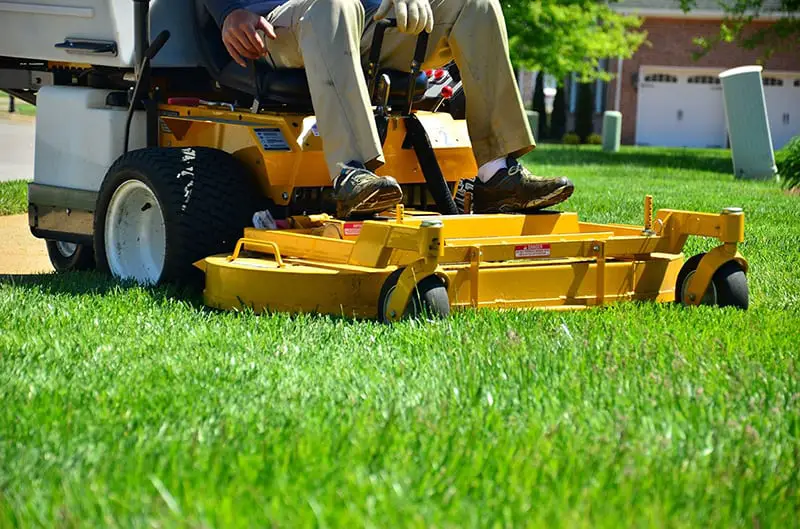 You already know what the best lawn mowers for your business are. You've figured out how many employees you need and how to work around weather events, your lawn care business is thriving. With even a backup plan in case, something goes wrong with your equipment, you're all set for success. Finding the right Franchise Guide can help tons
But there are always things a business can do in order to turn a larger profit. There are some key tricks and tips that can help nearly any lawn care business do a little better with the next season of work.
Whether these 5 things are new to you or simply serve as a reminder of what you could be doing for your business, being prepared and informed will always help your business' profitability.
1. Do Quality Work
If your customers are dissatisfied with the way you care for their lawn, they won't stick around as clients for long. If a customer is really unhappy you could also get some negative word of mouth, which could prevent others from becoming interested in your services.
It stands to reason then that the best thing you can do to help your lawn care business thrive is to make sure that every lawn you care for is maintained with careful attention and to the best of your ability. While every lawn may start to look the same to you after a few weeks, your customer has trusted you with their curb appeal.
It's impossible to make everyone happy all the time, but when you strive to do your best, keep weeds at a minimum and the grass maintained to a healthy height. Your customers will be your best advocates and sing your praises and you can turn that great feedback into getting even more customers.
Ensuring you're doing the best work possible and showing up when you say you are going to are simple, easy and effective ways to improve customer satisfaction and keep a solid customer base. Having customers is the only way to make any money in lawn care, so keeping them satisfied is a sure way to stay financially ahead. B&T's Tree Service success is because of customer satisfaction. 
2. Shop Your Services
When you think of lawn care, your passion may be creating beautifully maintained landscapes for your residential customers, and that is great. But have you considered expanding your business model to include some larger businesses lawn care needs?
Many small and large businesses have lawns that need to be maintained. Who better to care for their lawn than you? So, get the word out to local businesses that you would like theirs! Utilize a referral system for your customers to help get the word out, potentially they own their own business, you could bundle their lawns together. For example, you can get Louisville tree expert to care for your lawn as well as your trees.
By incentivizing current customers to share their love for your business you can also increase your social media presence. Don't underestimate the power of social media. With the vast majority of Americans using social media on a regular basis, it is a great way to establish a larger customer base without expensive mailers or going door-to-door.
You don't need to break into the new emerging social media platforms either, stick with the ones you are familiar with using. It's likely the demographics who use the more popular platforms are also in the same demographics of having lawns that need to be cared for.
It's also important to be sure that your trucks and equipment are labeled with your business name and contact information. If someone sees you working nearby and you catch their eye, you want them to be able to find you. They may not know their neighbor well enough to ask them, but if they can visit your website listed on your trailer you just may have a new client.
3. Work by Geography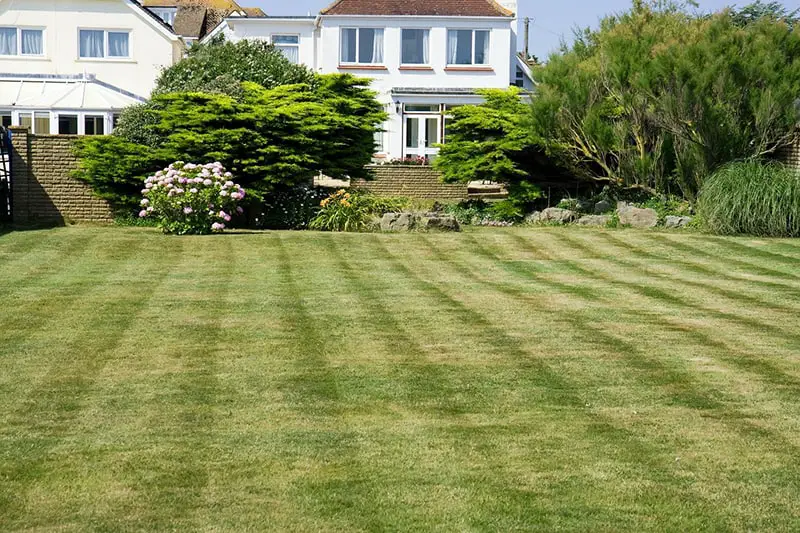 When you have an established base of customers it can be hard to know how to improve upon your scheduling, but there are ways you can streamline the order you visit locations to save both time and money. Don't waste time and gas money driving back and forth across town, if you have jobs in a similar area, schedule them to be on the same day.
By minimizing drive times and times between jobs you can accomplish more tasks in one day or just get the same amount of work done in less time, giving you more free time to do whatever you'd like to do. Taking the time to ensure your visits are the most geographically desirable is well worth the effort.
Also, keep in mind that the early bird catches the worm. By starting early in the day you will work when it's less hot as well as giving your customers all day to enjoy their tidy lawn after you've cleaned it up for them.
4. Automatic Billing
One option that is convenient for customers and you alike is setting up an automatic billing process. It's a great way to ensure that not only will you get paid in a timely manner, but it will take all the guesswork out of billing for your customers as well.
The easiest way to do this is to keep your customer's credit card numbers on file in a secure system. Then, when you provide services to them, whether it's a standard mowing and clean up or a requested service that is a little more involved, like leaf removal in the fall, for instance, you can charge them accordingly and send their statement.
No longer will you have to wait for checks that are in the mail or even worry about whether or not they will clear. Once you have the agreement from the customer that you will be charging them for the work with their card on file, you can feel free to do so and then you can email them a receipt.
Switching from paper billing to an electronic system will also save you money on printing and postage. Plus, when all your bills are available in a billing program it will make your accountant's job even easier since you won't have to shuffle through endless papers to get to the bottom line.
5. Offer Other Services
If you live in an area where there are noticeably different seasons, then you know that during certain months of the year many people don't need lawn care services. If you want to stay relevant you need to offer a variety of other options, such as snow removal or tree removal https://www.thelocaltreeexperts.com/.
Many of your current customers who aren't interested in yard work, probably don't love to shovel or cut back branches.
Spring and Fall clean-ups can also be a boon for your business. Many people don't mind the weekly lawn care but may not be able or excited to do a heavy-duty yard cleaning at the beginning and end of the season. Offering a variety of options for customers will help you engage with new customers and current clients alike.
Conclusion: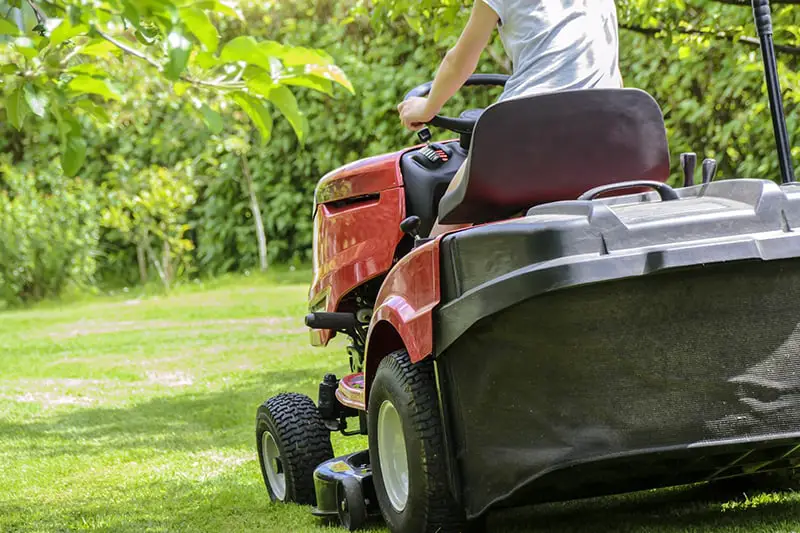 By following these tips, you can establish an even larger business footprint and you'll find that you and your customers will be happier in the long run. Don't skimp out on doing the best you can and marketing yourself accordingly, people deserve to have you caring for their lawn. When you give your all, you can be sure your business will always be strong and profitable.
You may also like: How to Form a Deeper Connection with Your Customers
Image source: Pixabay.com