Click here to get this post in PDF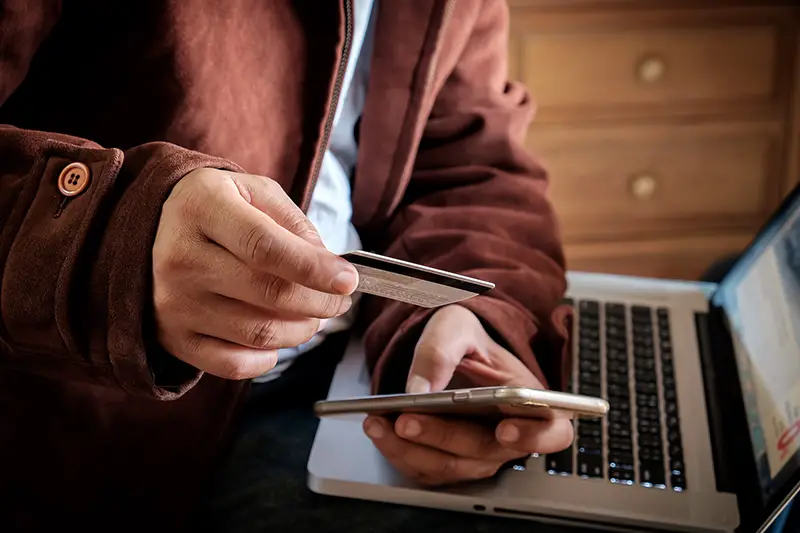 Online shopping is one of many gifts of convenience that the internet has brought with it. With the increase in the number of online shopping websites and services, more and more people seem to be interested in purchasing items online. Since the current circumstances do not allow for physical shopping, online shopping has soared in popularity.
While online shopping is convenient, there is a risk for hackers to steal your credit card information if you are not being careful enough. Here are five things you can do to avoid getting your credit card stolen when shopping online.
Secure Payment Gateways
Most services like Mastercard, Visa, and Union Pay provide secure payment gateways that have encrypted banking connections. While paying for your stuff online, look for websites that offer these banking gateways. 
They ensure that your payment will be processed without any issues and also keep your banking information safe from hackers. It is more challenging for a hacker to break through the expert encryption of these connections.
When you are shopping online, make sure to use only one of your credit cards to make all purchases. Doing so will save your other cards in case there is an unfortunate incident or lapse of security. Keep one card for all online payments and transfer money to that account whenever you need to process a payment to keep all your other bank accounts safe.
Bank Updates
All banks provide the service of sending updates by email or text messages to your phone number every time you use your credit card. Turning these updates on will immediately notify you of any irregularities or unrecognized activity in case your credit card information is stolen by hackers.
Virtual Credit Cards
Some online services offer secure virtual credit cards, including one-time-use cards that may be used for online shopping. It can come in handy not only to save yourself from possible hacking incidents but also to keep a check on recurring subscriptions. 
For example, you can use a virtual credit card with a $15 limit for a streaming service subscription, so it does not automatically charge your credit card the next month. Many online services like Privacy offer this service, and most banks also let users generate temporary virtual credit cards on their bank account. Hackers will not be able to steal from your account even if a virtual credit card number is compromised.
Check Website Certification
Every browser address bar has an indicator, usually as a padlock icon on the far left. It will provide you the information about the security status of the connection and certificate of the website. To save yourself from the hassle of credit card theft, make sure that the dialog box says "Connection is secure" and that the certificate is "Valid." You should avoid any illicit online shopping website with an insecure connection or invalid certificate at all costs.
Security Software
Alternatively, you can also use ransomware removal software on your PC or smartphone, which will protect your information and allow you to shop online safely. Installing security software on your devices is a great way to avoid fraud and other security-related issues but you must be sure that the company you're using is reputable and safe to use.
You may also like: 5 Reasons Why Security Systems Are Important for Businesses
Image Source: Shutterstock.com