Click here to get this post in PDF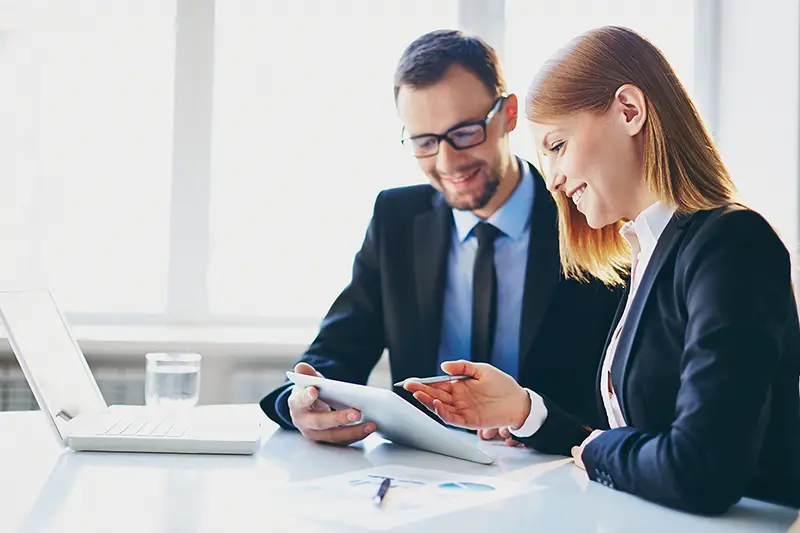 As your business starts to grow, you are faced with an ever-greater number of decisions. How many people should I hire? Should I move to a bigger office space? Do I need to look for better deals from suppliers? Should I expand my marketing budget? There are also plenty of decisions to be made about the various services that are necessary for sustained small business growth. With that in mind, below are 5 services for small business growth in 2021.
Compliance Automation Software
Using technologies such as artificial intelligence, compliance automation software can help you simplify the job of regularly verifying systems for compliance (AI). Compliance automation software automates manual processes and maintains track of all compliance procedures in a single location. Popular automation software include: 
Vanta
Secure Frame
Drata
Tugboat Logic
Automation saves time, effort, and money while reducing manual errors, giving your firm more time to focus on its important objectives. Repetitive jobs may be completed faster, and there is a lot that is repetitive and boring when it comes to compliance. Because each procedure is carried out identically and without human error, automating compliance gives you with
Link Building
While your domain authority may and should be used to analyze the overall performance of your link building campaign, it is not something to which a small business owner should commit a lot of time and effort. As a small business owner, you may be concerned about SEO optimization or, more particularly, link building – and you should be.
When you're a small business with limited time and resources, you need to make sure that any time you spend on link building is spent on techniques that will succeed. Link building is vital in SEO since it drives organic traffic via search engines, especially in competitive industries, and can be one of the most beneficial investments you make as you start to scale. 
Link building can be very effective at driving more organic traffic when combined with strong technical SEO foundations, outstanding on-page SEO, fantastic content, and a nice user experience.
Recruitment
Every business owner understands that their website must attract clients. However, you should also have a careers section to attract job hunters. Your company's website should have an "About Us" page that displays your company's history, as well as a careers page that shows what it's like to work for your company.
This should be augmented with a recruiting solution. Using your recruiting solution, you can generate job listings and submit them to your careers page. The program will include a widget that conforms to your company's branding, ensuring that your listings complement the overall appearance and feel of your website. You'll also be able to post them to a variety of online job boards, allowing you to reach out to a larger number of individuals.
You can also use your recruiting system to generate email templates for connecting with candidates, eliminating the need to retype the same messages. When an applicant responds to an email with a resume attached, the resume is immediately incorporated into your hiring software.
Web Design
While this may not appear to be directly related to growing your business, it is an investment that has the ability to pay off year after year. But how might a well-designed website assist? Conversions are the short answer. Better web design leads to more conversions, and with them, you can really scale your organization.
Visitors to your sight make all kinds of snap judgements about the quality of your product or service based on your web design, and there are web design mistakes that can hurt your conversion. Outsourcing your web design to a professional (individual or agency) with a track record of success–particularly in your industry–is a good investment. 
Accounting and Tax Management
In theory, preliminary budgeting and planning might be done entirely on spreadsheets. However, if you continue to run, spreadsheets and/or paperwork can easily become out of hand.
Spreadsheets can be difficult to use and easy to misplace, and only one person can keep track of changes at a time. More users can alter or input data if you use a shared drive to share that file, but one wrong move can be disastrous. You should also never add to the paperwork that your company is already expected to keep care of.
The purchase of cloud-based accounting software for growing small firms is worthwhile for reasons of space, money, time, and organization. It is also an important investment to keep in mind as your tax liabilities become more complicated. 
Conclusion 
As you grow, the list of services that help you grow your businesses grows with you. This list will depend on your specific needs and perhaps even the niche or industry you are in, but there are some that have universal relevance and practicality. The above list deals with some, though not all of the latter, and they should be carefully considered as part of your growth plan once you start to notice your small business taking off. 
You may also like: Running a Small Business
Image source: Shutterstock.com