Click here to get this post in PDF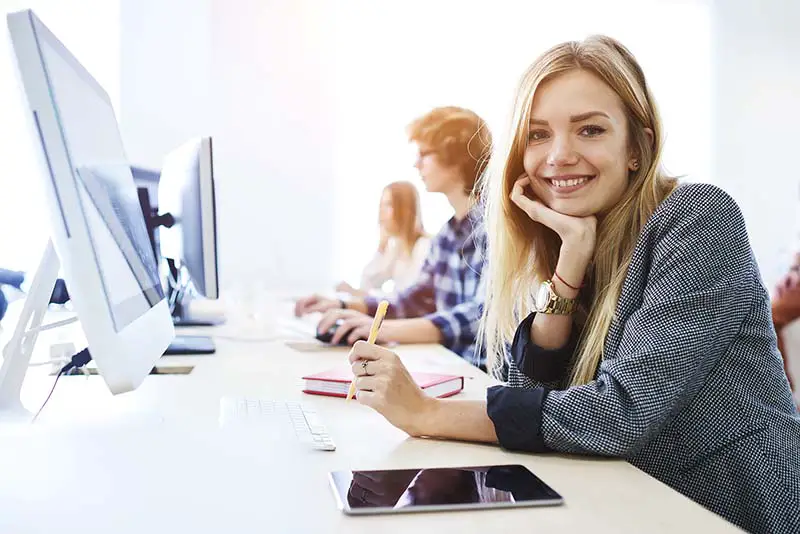 Living in the era of technology has changed how we communicate, shop, work, and study. New technological inventions are added to the global market every day. They provide more straightforward, more efficient, and more effective channels to tackle our day-to-day tasks.
One of the fields that technology has made a significant shift in lately is education. We've got digital classrooms, video conference classes, e-books, gamified learning, and a lot more. Most recently, student attendance tracking software has become quite popular. Many educational institutions are choosing to use it to improve their attendance rates and help their staff and students.
This article will cover the topic of student attendance tracking software and discuss the reasons behind its usefulness.
What Is Student Attendance Tracking Software?
Student attendance tracking software is a system used for monitoring students' class attendance. It can be incorporated into a mobile or web app that connects to a database via the internet. The database is located on a remote server rather than stored in the users' devices. So, all users' information is found in the same data center and available round the clock.
Depending on the software's features and the rules of a specific educational institution, the software can be used, accessed, and modified by the teaching staff and the students. Certain apps, such as campusM student attendance tracking software, offer a choice between different validation systems. This means students can use it through their phones and computers and check-in with or without their teachers' authentication.
Student attendance tracking software can come with plenty of other features, as well. For example, it can be used to notify the students of their upcoming classes and provide them with class-related information.
Advantages of Student Attendance Tracking Software
Students' absence from classes, which the field authorities have named chronic absenteeism, has proven to be extremely detrimental to their overall performance. So, student attendance tracking software brings a number of key improvements to the table. 
Let's go through some of the most important reasons why this software is useful: 
1. Efficiency — Student attendance tracking software provides both the teachers and the students with an efficient way to stay on top of their work. Teachers won't waste class time taking attendance. Instead, they will be able to focus on lecturing rather than administration. The apps work in the students' favor, as well. They can check in with a simple click, tap, face recognition, or another similar way, using their computer or phone. So, they won't have to interrupt the class or wait for their name to be called, which will save them valuable time, too.
2. Effectiveness — Software like this places all the data in the same place and makes the necessary information accessible at all times. Both the teachers and the students can check attendance records and easily spot, flag, and correct errors as soon as they occur. These apps also allow parents to access their children's attendance records. Their involvement tends to improve attendance rates overall.
3. Simplicity — Student attendance tracking software often boasts a simple interface. So, teachers, students, and parents can log in to the app using a password and take or check attendance in mere seconds. The system also allows the teachers to conduct classes off-site without worrying about paperwork or struggling to mark attendance in a different environment. One can make use of the after school club booking software and help the students book their classes easily.
4. Frugality — The use of attendance monitoring software allows schools and colleges to be much more economical. Namely, these apps don't require a lot of paperwork, and they make checking and correcting attendance records much more efficient. So, those educational institutions that opt for attendance-tracking software end up reducing or eliminating a lot of their costs.
5. Ecology — Teachers who mark students' attendance manually keep track of data on paper. Schools and colleges with a lot of students and student groups require a lot of documentation — that is, heaps of paper. In contrast, online attendance systems are much more eco-friendly since they use no paper and reduce waste.
You may also like: Keeping Your Digital Data Organized With Digital Media Management Software
Image source: Shutterstock.com