Click here to get this post in PDF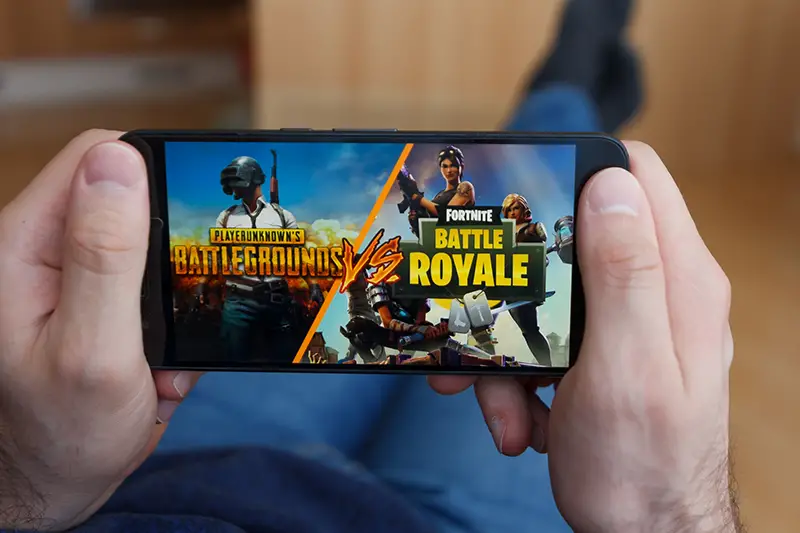 The gaming community is increasing at an astounding rate every year, and why not? The adrenaline rush we got through playing games is neither expressable nor comparable. Nowadays people from every age group are playing games. PC games, Playstation games, and Xbox games used to rule the market, and since mobile games have entered with a big bang, a significant chunk of gamers have shifted to mobile gaming.
Games are developed with dedication and hard work. Companies have to think out of the box to give games that will draw your attention, and you will love to play. Creators are the blood and soul of the games you play. Here is the given list of mobile gaming startups that changed the world.
5 Mobile Gaming Startups that changed the World
Activision Publishing Inc.
Founded in 1979, Sant Montana, California, this organization has changed the way of playing games.
For more than 40 years, Activision has been developing the most iconic and outstanding entertainment products. As a result, it is one of the most valuable companies in the gaming industry.
No doubt, you have played the most iconic video game, Call of Duty. The game has got jaw-dropping gameplay we have ever played in our life. This competitive multiplayer game in FPS mode has shocked the gaming community or, even say, the gaming world. This is not the only game; the company has also developed many other games that you will love to play.
After developing these outstanding and extraordinary PC and console games for years, they have built iconic games like COD and COD Zombies for mobile users. As a smartphone user, I am aghast by the quality of the game and how they have successfully brought the same user experience as  PC and console versions.
UbiSoft
Ubisoft was founded in 1986 by the Guillemot brothers, and from then onwards, they have grown worldwide. Despite having such strong competitors, they have come out like a shining star. The real world inspires these games. However, bringing out those ideas and including them in games is very astonishing and unreal. 
Many gamers must have played their PC and console games, and delivering such an immersive experience is not an easy job. However, this same experience has been brought into mobile games.
Just Dance is a mobile game, and this game has been at the top of the market. Creating it for mobile lovers is nothing more than any gaming freak can expect. Assassin Creed Identity has been made with the exact thought of providing a greater gaming experience as same as other high-end devices.
There are other big iconic games from hungry dragon to battle royale; whatever mood you carry, Ubisoft has a game for you. This is one of the best mobile game startups that has changed the world. 
Electronic Arts
Games developed by this organization are, for the most part, smash hit because of the way that this association understood what gamers need to play. Every sports enthusiast plays games developed by EA. Why? It's because from Fifa to basketball, hockey to golf, EA has space for almost every sports game.
Moreover, If you want to experience the game's imaginary world, you have sims, plants vs. zombies. The need for speed movies itself is made after the game NFS. Quite shocking right?
EA has games for every category you want to play. Life Simulation games are quite obsessive like Sims. One of the best-selling games of EA. This game is so addictive that the Sims community has developed a mod named MC Command Center to play the game in every possible detail they want to play. Sims 4 is not yet available in the mobile version. If you are eager on how to play Sims 4 with mod, check out our Sim 4 MC Command Center article.
Scopley
Launched in 2011, Scopley is the fastest-growing company in the US and had been listed in influential 500 companies in 2015. Their interactive game has been played around the world crossing millions of downloads from various app stores.
From Nxt to Raw to Smackdown. WWE Champion is the no. 1 downloaded WWE game. Scopley has provided social games to which people can connect and play happily, such as Dice with buddies, Scrabble, Dice with Ellen and these games are 4+ star games on the play store.
The popularity of these games has increased immensely because of the one thing that Scopley has provided. These all games are free to play, and you can play Offline. I suggest your smartphone needs one of these games.
PUBG Corporation/Krafton
Working all day long, studying continuously for the whole day is kind of a tedious job. Sensing the world's problems, a company from South Korea built a game that almost destroyed people worldwide.
Yes, we are talking of Player Unknown Battleground, aka PUBG mobile game. This game has shaken the world with its addictive nature. This multiplayer battle royale game has changed the gaming industry's present and future. Despite facing lots of criticism for glitches and bugs, this game is played by millions. 
Developers are working hard to give a gaming experience that no other mobile game has provided. Achieving such massive success by this game, competitors are stunned.
If you have a high-end mobile device, your wish to play a console game will also die. This mobile game startup has changed the world, and you can witness more in upcoming years.
Closure 
Every year new companies are getting launched, developing addictive and fascinating mobile games. It's undeniably true that mobile games are more addictive, considering mobile devices are handier, and you can mess around whenever you want, despite your location.
Covid 19 has only accelerated mobile gaming. As a result, the mobile gaming market may surpass the $100 billion mark by 2023. Looking at such vast growth, it's no harm investing your time and money in this industry.
You may also like: The Future of Cloud Gaming and Console Gaming
Image source: Dreamstime.com