Click here to get this post in PDF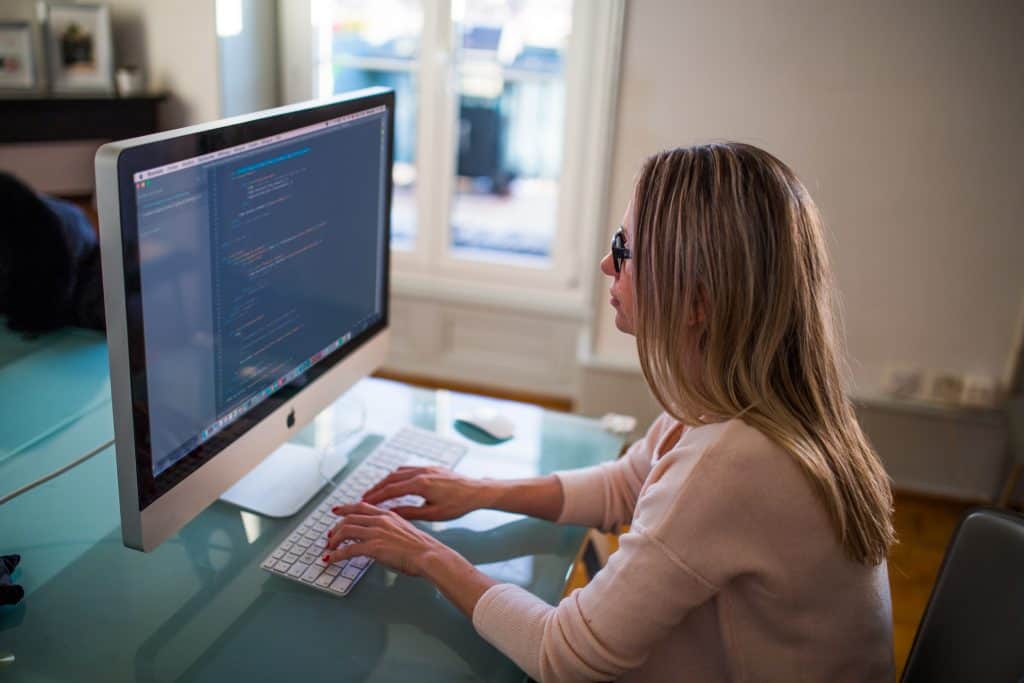 This article contains affiliate links. For more info, see disclosure.
The biggest SEO changes aren't always the ones that have the most impact – or are the most feasible for your organization. Good SEO is about refining and tweaking your online brand and the experience you offer users – not about huge content overhauls and scrapping your website every six months. Here are five small tweaks to your search strategy that you can implement today to improve your business's ranking potential. (In a hurry? Check out this infographic on why your business needs to make SEO a priority).
Test your site's user-experience (UX)
How does your site fare in the UX and usability stakes? User engagement is increasingly pivotal to SEO success so don't forget to test and review your site with your audience on a regular basis.
Audit and test your site with users and customers on a regular basis to keep in touch with what they're looking for. Get to know your web data like time on page, bounce rates, number of monthly users, and average conversion rates so that you can track how your site is faring with users. Investigate any sudden dips in metrics – has your site slowed down? Has your design started to look outdated? Is your content being updated enough? You may not have to change that much in order to claw back users, but you have to honest about whether your site's working for you.
Don't rely on your gut feeling (or your friends') to decide what makes for good website experience. Get to know usability conventions to help you deliver a site user-experience that's instinctive – W3C is a good place to start.
Good UX comes from putting users first – be committed to providing a clear and coherent user journey. Any site decisions you make which affect navigation and the user-journey need to be carefully mapped and thought-out. Many SEO issues can be avoided by simply having a clearer website!
Implement a professional content strategy
It's important to develop a content strategy that's going to engage and delight web users. Content is the perfect way to naturally increase your site's relevance in search engine eyes, whilst also naturally serving the interests of the user.
Good SEO content is content that people will want to share and link to. Focus on creating in-depth resources over superficial posts, and always include plenty of useful takeaways and examples that people are likely to share with their own online community. Remember that people share content that makes them look good.
Use keyword research tools like Google Adwords, Q&A site Quora, and social media to help you find a balanced mix of keywords to use in your content. Make a note of any phenomena you should be explaining and breaking down for your audience – these should form the basis of your core content strategy.
Using your keywords as the basis for an annual content calendar is a great way to stay organized, and make sure that you cover all necessary topics over the year.
Good content doesn't always have to be complicated and expensive, but it needs to be thorough and well-planned. Planning content properly means you'll make the most out of seasonal events and build an audience for your business.
Content should also help you build contextually relevant and safe links back to your site – start with a few guest posts here and there and see how you get on. This can be a very scalable SEO strategy, but only if you focus on value and relationships.
Improve your search appearance
Getting into the rich snippets or rich cards box is a great way to growth hack your web traffic. Getting into these boxes isn't as hard as it looks – you just need to provide searchers with compelling information, as well as clearly tell search engines how your site content fits together.
Using structured data on your web page will give search engines more detailed information about your page. Google has a free tool you can use for your site. (Things like the review schema shows up as star ratings on search engine results page and can help increase click-through rates).
Useful information like how-to lists and tutorials are likely to qualify for a better search profile. Use numbered lists and questions, as well as in-content links and breadcrumbs to help search engines and users parse your page data.
Invest in the right tools
You can't make any SEO decisions without gathering accurate user and search data.
Make your life a lot easier by investing in the right tools to help you manage your SEO efforts. There are plenty of sophisticated SEO tools out there that you can use to help you track your backlinks, keywords in Google, rankings, URL indexing etc. Trying to do everything manually will not only slow you down, but you'll also be more likely to introduce errors into your data.
Some SEO tools can be pricey if you go for the enterprise option. If you're working for yourself, you may be able to access the 'lite' version, or you can content yourself with the browser version of the same tool which is often free (albeit more limited).
There are plenty of user-friendly SEO tools out there – you don't have to be an SEO expert in order to reap the benefits of web tools. Start with the free Google tools and spreadsheets – you can already achieve a lot using just those!
Revisit the SEO basics
It can be tempting to go off on a tangent, and forget SEO basics like metadata (title tags and meta descriptions), site speed, and internal linking. Even savvy SEOs sometimes overlook the basics – make sure you revisit yours to get your site (back) on track.
Crawl your site with Screamingfrog and bulk optimize title tags, meta descriptions, and page headings from the ensuing audit. Think about how you can be natural and targeted with keyword placement – don't be repetitive.
Make sure that you cross-link between pages and categories on your site in a natural way. Use keywords, but don't let internal linking interfere with the user-journey.
Slow websites are conversion and SEO killers so always prioritize speed over aesthetics (or do both). Speed is particularly important for online commerce so your ecommerce environment needs to be fit for purpose. If you go for a self-hosted content management system like WordPress or Magento, make sure that you invest in some premium hosting like WPEngine to help off-set any lags. A hosted SEO-friendly CMS like Shopify is a viable option if you're pushed for time and development expertise, but you will have to make a commitment to monthly subscription fees.
You don't have to reinvent the wheel to have an SEO-friendly site! Just focusing on your users, creating great content, and getting a few SEO basics nailed down is enough to have a positive impact on your rankings. What SEO change do you think your site needs the most?
About the Author
I'm an ecommerce nerd, fascinated with all things digital marketing. I contribute to a variety of entrepreneurial websites and I am always looking for new digital challenges!