Click here to get this post in PDF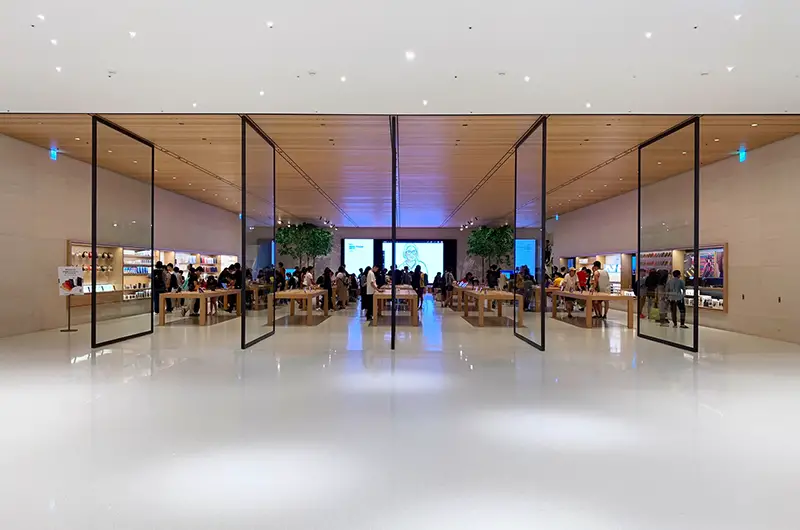 This article contains affiliate links. For more info, see disclosure.
Exhibitions are a great way for brands to make significant profits. They provide the brand with the much-needed exposure into the market to attract prospective customers and provide a platform to interact with a broader audience. 
An exhibition stand helps to add to your company recognition, create a chance to introduce new products or services, and form lasting bonds with your target. However, coming up with an effective presentation brand marketing strategy is challenging even for large enterprises. 
The exhibition industry, just like many others, is always changing with rising demand for new ideas and fresher concepts. Moreover, it is crucial to distinguish between ideas that will waste your time and money and those that will make you stand out.
The following are a few designing ideas for an impressive stand that will add your brand personality and stand out among competitors in the sector.
1. Choose a reliable exhibition stand builder
The exhibition industry is broad, and even seasoned exhibitors try to outshine the competition by coming up with creative and enticing exhibition stall concepts to stand out. The perfect presentation booth does not allow for any errors, which is why you should choose stand builders with a lot of expertise. 
Choosing professional stand builders will also ensure that the installation of the exposition booth is well-coordinated, accurate, and done within the allotted period. Furthermore, choosing the best stand builders saves you the investment of sourcing everything you need for your exhibition booth all by yourself. 
2. Create visually stunning graphics
One of the primary purposes of an exhibition stand is exposure. You cannot get enough exposure if the audience does not attract to your stand from the rest. Employ sizable graphics with bold lettering and elevated printing format. 
Ultimately, you can hire stand designers to create 3D design layouts, so you can get an idea of how your stand will look. Captivating, innovative, and distinctive graphics produce eye-catching designs that set you stand apart from others and make it easier for visitors to find you.
3. Include a lounge area with freebies
Exhibition attendees wander from one display to the next throughout the day. It is exhausting for them because they must walk the entire time. This fact makes people more inclined to stick to booths with some sitting options. If you can provide lounge seating for your visitors, you will be able to keep them longer at your stand.
In addition, they will be more responsive to any presentation or display provided by your team. Moreover, visitors will spend more time in your booth if you provide comfortable seating with a laptop or mobile charging station, a snack, or a delicious drink. 
You can also implement creative and fun approaches to entertain your visitors to keep them longer in your stand and raise brand awareness. Invent an activity such as a game that your visitors can play while they are at your stand. Make it even more interesting by putting up a scoreboard to encourage your stand visitors to compete among themselves. If the game's success is good, you can make it available as an app after the exhibition.
4. Create a winning ambiance
Many guests benefit from the experience as well as the networking opportunities they get from the exhibition. The allure of originality is a powerful crowd-puller. You will need to use graphics, lights, visuals, music, a cohesive theme, and a whole range of different equipment to stimulate your audience's perceptions. 
A pleasant customer service provided by your staff will enhance your stand ambiance. You need to do everything possible to "wow" your visitors, as this will almost certainly keep them at your booth long enough to convert sales or leads.
5. Include a place to demonstrate the value of your products or services
Having a pleasant ambiance, captivating graphics, and a booth that stands out is not enough if you do not create a space to demonstrate the unique value of what you are offering. If you want to turn your audience into paying customers, a sales pitch alone will not do. 
Create a space to have a live or video presentation, written sales literature or brochures, and an engaging environment. Make sure that whatever you choose is relevant and captivating to your intended audience. 
Wrapping Up
As your brand exhibitor, you want everyone that visits your booth to have a memorable time, leave satisfied and happy, and with the hope that they learn something that will lead them into paying customers and remember your brand. Standing out from many competitors to achieve this might appear challenging, but it does not have to be. 
With the above stand design ideas, it is easy to make your exhibition distinctive and attract as many visitors as possible. However, to benefit from these tips, you will need to combine them with your own experience, branding strategy, and the help of expert stand builders for you to stand out from your competitors.
You may also like: 6 Points to Make to Advocate for Restarting Events
Image source: Unsplash.com