Click here to get this post in PDF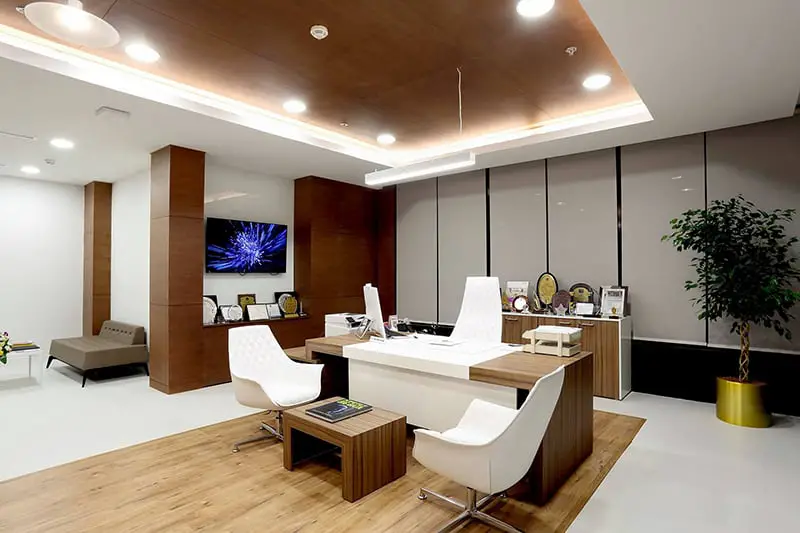 It's hard not to enjoy the workplace if it has useful gadgets and tools that improve and enhance productivity and provide a sense of security. This makes long work shifts a bit more convenient. Many of these devices are useful in making office as well as office life more comfortable. If you're trying to improve the environment in your office or just want to make a significant contribution to helping your team, then they are some indigenous gadgets you must invest in. A few of them are listed below:
Convertible Desks
Apart from comfortable chairs, desks are the most essential and necessary requirement for any office. However, traditional desks are now replaced by modernized convertible desks. Standing desks have many health benefits, and this made them highly familiar in 2019. However, instead of purchasing brand-new furniture, convertible desks are available. These are a lot more budget-friendly. These can be used as sitting as well as standing desks.
TV aerial
Television- antenna, commonly known as TV aerial, is a traditional source of watching the live broadcast.TV Aerial can be installed in a recreational room or reception of the office so that employees can relax and watch some live broadcasts during lunch or coffee breaks. If you're trying to improve your workplace environment, it will be a useful purchase in this regard. However, one should opt for a service provider who can provide the best quality of Satellite and TV aerial installations and proper customer care. Aerial & Satellite Express (aerialandsatelliteexpress.co.uk)  offers expert service to install or repair TV Aerials and Home Cinemas at the best price.
Cable Organizers
Nothing will annoy the person working in the office's busy environment more than desks full of intertwined cords. Cable organizers are useful in making office as well as office life more comfortable. Cable organizers like this are inexpensive and can be purchased in bulk; this will make the place settled and tidy.
Wall Calendars
Project management tools can keep the staff on board. You can use wall calendars to mark project deadlines. Moreover, you can add the list of goals for the day daily so that nothing falls through the cracks and that everyone is on the same page. If you're trying to improve your office environment, or just want to make a significant contribution, then get one calendar for the office in general, or have a few for each department.
---
12 Cool Office Supplies and Gadgets You Must Have in Your Workplace (Infographic)
---
Burglar Alarms
Burglar alarms are quite important as part of security systems. These help to scare away the burglars in case they try to break in. Installing an intruder alarm system is an easy way to increase the protection of your office. Along with this, burglar alarms give both employees and employers peace of mind because they realize that their place is protected at all times. Installing this system is an easy method to increase the protection of your area. It can help to discourage trespassers from accessing your property. In case they break in and enter, they will be identified by the device, and the alarm will go off. So, what are you waiting for? Get an alarm and call burglar alarm installation service provider right away!
Image Source: Pixabay.com