Click here to get this post in PDF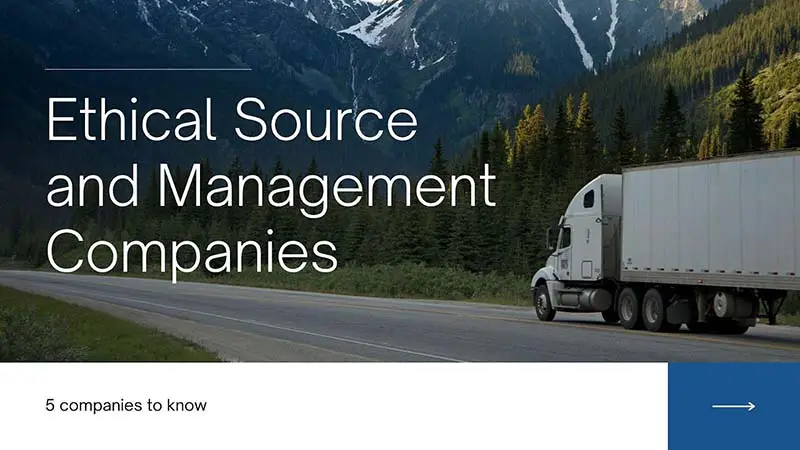 There's no doubt that it's much cheaper to focus on your business's success rather than ethics and responsibility. However, no business can go too far without an ethical environment. After all, that's what keeps their team together.
If you're new to the terms of 'ethical sourcing' and 'ethical management,' look no further. We will break it down for you. It may seem too good to be true, but some companies go out of their way to ensure their sourcing and management are ethical. 
Not only does this help them retain a loyal customer base, but it ensures that all workers are being treated fairly. If you've made the decision to switch to businesses that practice ethics, it is a wise one. 
Here are the top 5 companies that ensure their sources and management are ethical and responsible. 
What is Ethical Sourcing and Management?
Ethical sourcing means that the business ensures that its products are sourced sustainably. In addition, the workers who make such products are working in a safe and fair environment. 
Supply chains have the responsibility to maintain ethical sourcing and management. Public sector organizations should also prioritize it while choosing a supplier for the business. 
5 Companies That Practice Ethical Sourcing
Here are five companies that devote themselves to ethical sourcing and management.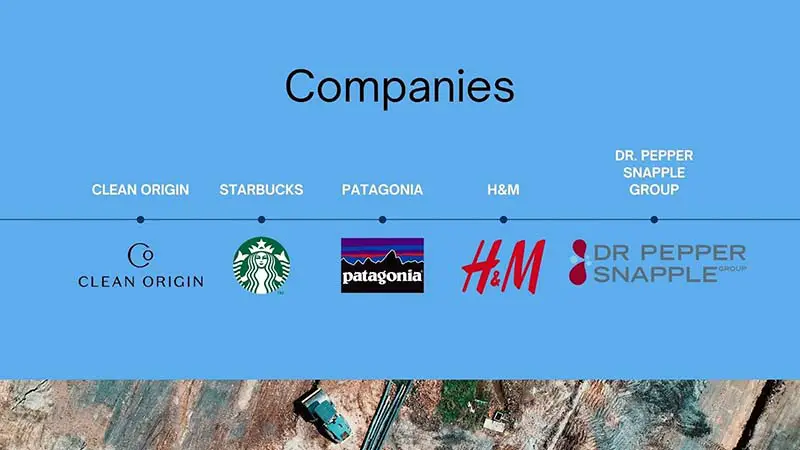 Clean Origin
Founded in 2017, Clean Origin is a jewelry brand that uses lab-grown diamonds instead of mining them. This helps eliminate the unfair working conditions that most miners work in. Meanwhile, there's no compromise on the quality and credibility. 
Plus, ethical diamonds are much more eco-friendly than mined ones. In fact, mining creates 6000 lbs of mineral waste for each carat of a diamond mined. It also results in the disturbance of 100 sq ft of land. 
Other than that, Clean Origin ensures that their diamonds' prices are fair since lab-grown diamonds are cheaper to make. They're much safer to make too! It doesn't have the safety hazards of mining, which results in 1 injury for every 1,000 miners. 
Starbucks
It may be a surprise to see Starbucks in our list. However, this company actually commits a lot to sustainability. In fact, they ensure their coffee is 100% ethically sourced by their Coffee and Farmer Equity (CAFE) system. 
This system consists of quality, economic transparency, social responsibility, and environmental leadership. Other than that, Starbucks also strives to buy coffee at fair prices. Ethical sourcing is important enough for this company to consult third parties to verify it. 
Over 170,000 farmers are currently working for Starbucks. Undoubtedly, the company is working to provide a safe and fair workspace for each one. It's important to the company that the coffee planting, harvesting, processing, and purchasing are 100% ethical. 
Patagonia
Patagonia is an American outdoor clothing brand that opened in 1973. The company switched from using pesticide-heavy cotton crops to organically grown cotton in 1996. As for its workers, Patagonia thrives on creating safe working conditions at all times. 
Besides an environmentally friendly workspace, the company's health insurance is also excellent. In fact, all its employees get maternity and paternity leave. Simply put, Patagonia has dedicated itself to the purpose of sustainability in the last few decades. 
H&M
H&M is a Swedish clothing company founded in 1947 and is known for its commitment to supply chain transparency. The company has released a list of its suppliers, which they update every three months.
This list ensures that all customers can research the sustainability and ethics of each supplier. Moreover, in case of misconduct and unfair working conditions, those suppliers and H&M can be held publicly accountable for unethical sourcing. 
Other than that, the multinational brand also has the goal of using 100% recycled and ethically sourced materials by 2030. H&M stands out as an ethical leader and example for other leading brands in an industry as polluting as the fashion industry. 
Dr. Pepper Snapple Group
Dr. Pepper Snapple Group is an American drink company that was founded in 2008. It's evident that the company does its best to stay sustainable and ethical. In fact, you'll find a social responsibility section on their website. 
In this section, they've addressed ethical sourcing policies and a code of conduct that their suppliers follow. Additionally, Dr. Pepper Snapple Group works with the UN Human Development Index to verify that their products are ethically sourced. 
The company also has goals of reducing water use and packaging waste. Plus, they plan on improving energy efficiency in production. 
FAQs
Why is ethical sourcing important?
Ethical sourcing is important for many reasons. Not only does it focus on human rights, but it also improves our environmental impact. Ethical sourcing ensures that all employees are earning a fair wage while working in safe conditions. 
Other than that, it minimizes the harmful impact on our environment that major corporations often have.
How are ethical diamonds sourced?
Ethical diamonds are either lab-grown or mined in an eco-friendly and responsible way. It ensures that all workers are provided healthcare and fair-market pricing for their labor. In addition, lab-grown diamonds have much less of an impact on our environment as compared to mined diamonds.
How can a company manage ethical sourcing?
There are a few ways a corporation can manage ethical sourcing. Firstly, they must research suppliers and operate strict conformance commitments. We wouldn't recommend working with any supplier that tries to bend or breach those rules.
Conclusion
Admittedly, major corporations still have a long way to go before being 100% ethical. But, the long-term and ultimate goal for everyone is sustainability. That's why it's best to turn to ethical sourcing and management companies instead. 
Not only is this beneficial for the customers, but it's also fair to the workers. By choosing the right companies, customers can send a message about the necessity of ethical behavior. Furthermore, you can support these businesses to do their part in making the world a much better place!
You may also like: What It Takes to Grow and Preserve a Sustainable Business?