Click here to get this post in PDF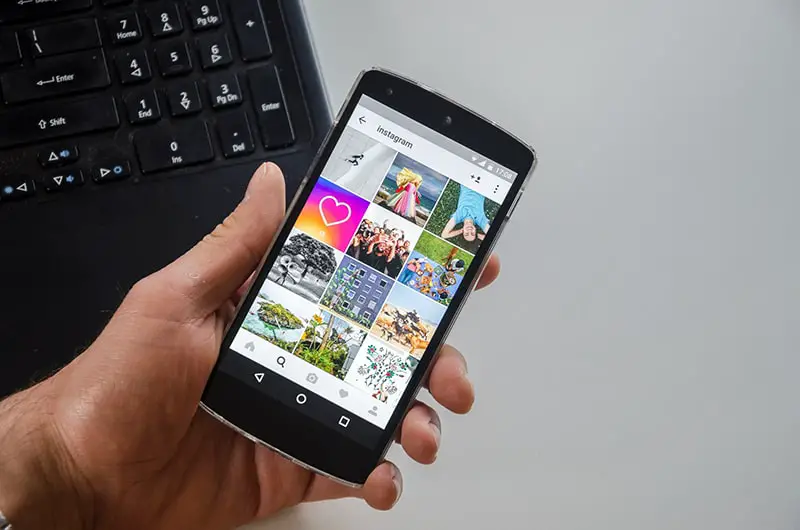 More and more businesses are using Instagram to market their products and create brand awareness with potential customers. Instagram has a growing number of dedicated followers and this creates a huge opportunity for large as well as small-scale companies to promote their brand on the platform and connect with their target audience. However, in order to get the maximum benefits from Instagram marketing, it is essential to understand how to use the platform to best effect.
Here are 5 top Instagram marketing tips that can help you to increase brand awareness and connect with your potential customers over Instagram, therefore driving more sales and greater profits.
1. Create a Business Account
Switching your personal Instagram account to a business account or creating a new business account altogether is an essential for effectively marketing your brand on Instagram. A business account lets you create and publish ads easily as well as adding to your brand's credibility, meaning your business will seem more professional and trustworthy.
A business account also allows your followers to check your contact details by clicking on the contact button. Not only can your followers check your contact information but they can also call you directly through your business account. This feature is very similar to the calling options on a company website. Additionally, creating a business account helps you to keep tabs on the reach of your posts. Also, if you want to find out how to view someones private Instagram photos, you can find additional software online to help you achieve this.
2. Use Sponsored Ads
Sponsored ads have gained tremendous popularity on Instagram. The system is great for small businesses, as it allows you to control the exact amount you would like to spend by setting a budget for the ad. Instagram also has a carousel feature which allows you to create single or multiple sponsored ads, allowing you to target in fun and unique ways.
Sponsored ads, whether photo-based posts, videos or stories, are one of the powerful marketing tools you can use connect with your target audience on Instagram. When creating sponsored ads, it is important to use content which will inspire and engage your target audience. You can also turn your most liked and popular posts into sponsored ads: the popularity of these posts is a good indication that they will perform well as sponsored ads.
3. Make Use of Instagram Stories
Instagram stories appear on top of every user's screen and are a great way to create leads and easily connect with your target audience. The lifespan of Instagram stories is only 24 hours, but stories can be saved and reused later. Because stories are positioned so visibly at the top of users' Instagram feeds, this makes them an ideal way to capture the attention of your customers and potential customers.
Instagram Stories are especially useful for marketing short-term, time-sensitive deals such as 'Black Friday' deals on mobile phones, clothes, accessories and electronic items. You can create various Instagram stories to sell your brand in the form of photos, videos, live videos, Boomerangs and more. There is no limit on the amount of stories you can post, making this an excellent marketing tool.
4. Partner with Influencers
Partnering with influencers is another great way to reach your target audience. Popular influencers have huge numbers of followers who look up to them and trust them and therefore will want to buy products that are endorsed by their favourite influencers. However, to use this strategy successfully, it is important to choose influencers with followers that fit with your target audience and your brand.
For example, an influencer with 500k Instagram followers can share even one post about your product which can help your brand to be exposed to 500,000 potential customers. You don't need to limit this strategy to one influencer: you can partner with multiple influencers to market your brand so that it reaches the maximum number of potential customers. By maintaining strong relationships with each influencer, you can build long-lasting brand awareness and continue to build your customer base over time.
5. Post at The Right Time
Knowing when to post is critical when it comes to effectively marketing your brand on Instagram. Posting at the wrong time means that fewer people will view the post or story, thus limiting its impact. Additionally, over-posting can have disadvantages since it can irritate your potential customers and may even mean that will un-follow you. Knowing the right time to share a post or story is very important in order to market your products and services.
---
Instagram Best Practices to Build Your Audience on Your Instagram Account
---
The trick is to post about your brand consistently without irritating your potential customers: usually once or twice a day is best. Figure out when your followers come online and target their peak hours for online activity. You can also use Instagram's carousel album feature which allows you to share multiple photos or videos in the form of a slideshow. This will prevent you from irritating or losing your followers by sharing too many posts in a day.
Image Source: Pixabay.com