Click here to get this post in PDF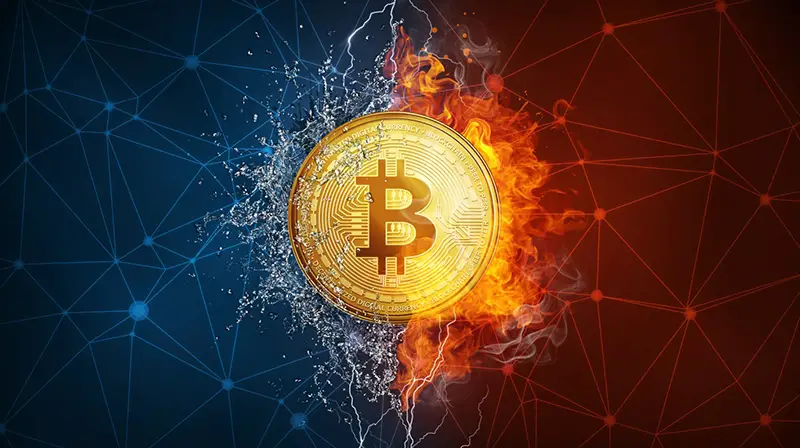 Everyone wants to find ways to get rich quickly, so it's no surprise that investors are flocking to Bitcoin. Bitcoin is an asset that has grown incredibly quickly in the last year. A small investment in 2019 could now be worth a small fortune. 
Even though Bitcoin has been doing quite well, it's still possible to lose a lot of money by investing in Bitcoin. So how can you avoid Bitcoin investing errors and turn a profit? This article explains some of the most common investing mistakes. 
1. Not Using a Wallet
Many investors buy Bitcoin and simply store it on their account on the exchange they bought it from. This is a poor decision as funds are often stolen when they're stored in this way. 
If you want to truly protect your investment, you need to use a Bitcoin wallet. For the best protection, you should consider investing in a hardware wallet. 
To send money to your bitcoin wallet, you just need its unique address. Using this address, you can do anything from receiving money from friends to receiving money from a Bitcoin ATM.
2. Taking Predictions Too Seriously
If anyone tells you they know with 100% certainty what's going to happen with the market, they're almost certainly being disingenuous. The truth is that there are so many variables at play in the crypto market that no one really knows what will happen. 
Investment is all about risk and reward. There's no such thing as a sure thing in Bitcoin. 
3. Spending All Your Savings
While you might feel tempted to go all-in by putting all of your savings into bitcoin, you should resist the temptation. The price of Bitcoin is volatile, so you might not be able to rely on it when you need it. 
The smart decision is to always maintain emergency funds in conventional currency. 
4. Panic Selling
If you have a sizeable investment in Bitcoin, it's certainly not uncommon to be down by thousands of dollars. Amateur investors often see this happening and immediately sell everything at a loss. 
If you want to succeed with Bitcoin, you need to be prepared to hold even when you're losing money. 
5. Putting Everything Into Bitcoin
A serious investor would never put everything into one asset, no matter how well it performs. If you put everything into Bitcoin, you're exposing yourself to a huge level of risk. 
The smart decision is to diversify your investments. That way there's less risk of you losing everything in a crash. 
Bitcoin Investing Errors Could Cost You Money
It's a great time to invest in Bitcoin for the first time. The key is to secure your investment and have patience. If you obsess too much over the price, you could end up making one of the worst Bitcoin investing errors and panic selling at the wrong time. 
If you want to learn more about other cryptocurrency-related topics, take a look at some of our blog posts. 
You may also like: How Can Bitcoin Be Bought? Guide For New Crypto Investors
Image source: Depositphotos.com