Click here to get this post in PDF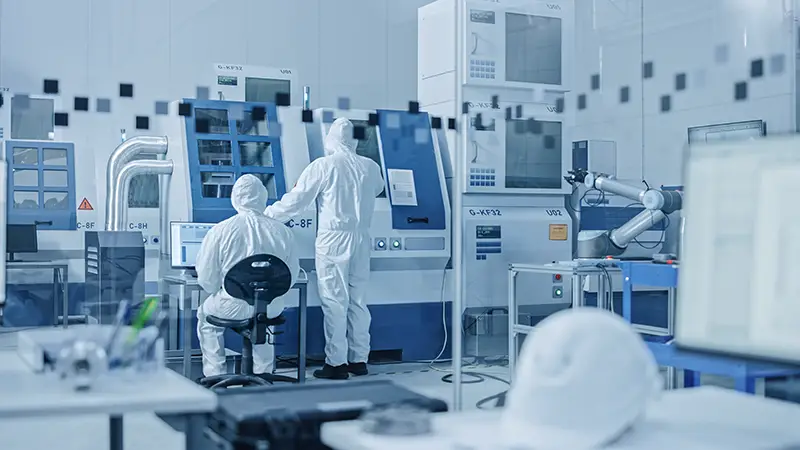 Manufacturing is a dynamic business that experiences transformations from time to time. The success of this business has seen tremendous growth in the number of small and medium-sized manufacturers (SMMs). 
SMMs thrive because of their versatility, relatively low costs of operation and specialization in fast-moving products. The global call for sustainability presents more opportunities for current and prospective SMMs.
One challenge that SMMs face in their operations is stiff global competition. Business owners are always exploring emerging technologies and sustainable manufacturing practices with a focus on improving manufacturing operations. Digital manufacturing is a comprehensive solution that addresses prevalent challenges affecting SMMs.
By transitioning to digital manufacturing, businesses improve the quality of their processes and products. SMMs are at liberty to choose a single or a combination of digital technologies depending on the type of manufacturing challenge they wish to solve or the complexity of the operations. Digital manufacturing includes technologies for product life cycle management, the smart factory and value chain optimization. The implementation of digital manufacturing aims to solve a myriad of production problems. However, this transformation can result in complications that may throw SMMs off balance. What challenges do SMMs face in this ambitious quest? 
1. Underestimating the capital required
Digital solutions, just like manufacturing equipment, are capital intensive. Once a company identifies an underlying challenge and a befitting solution, they need to devise a solid financial plan. It has to cover the cost of acquisition, maintenance and additional infrastructure. The company must include the cost of training staff and conduct a conclusive analysis on the viability of the investment.
Unfortunately, most SMMs underestimate the total cost of transition. Once they identify a solution, they focus on acquisition and immediate implementation. It is a risky undertaking since the project may stall midway through the execution. In some cases, the company acquires the necessary infrastructure and software solutions but lacks the funds to cater for installation and initial setup. Remember, SMMs have slimmer budgets and revenues. Any mishap or production downtime dents the company's financial coffers.
2. Lack of expertise to manage the digital transformation
Digital manufacturing is where technologies converge. Think of basic IT infrastructure, complex internet of things (IoT) platforms, advanced computer networks, cloud technology and artificial intelligence. Integration of these solutions requires a pool of skilled personnel. 
Considering the looming skilled labor shortage, SMMs face a real struggle in their digital manufacturing journey.
By enlisting the services of experts in the field of digital manufacturing, companies can reduce lead times. Additionally, these employees will take over initial staff training to ensure that everyone on the production floor understands how systems work. The digital world transforms overnight. It means that SMMs may have personnel with basic training in some of the technologies but with little or no knowledge of the applicability of modern digital technologies. Companies end up spending more money to outsource experts.
3. Infrastructures that are incompatible with advanced technology
Yesterday's technology is miles away from todays. Whatever was futuristic a few years ago is obsolete by current standards. Advanced technology for manufacturing is resource-intensive. They require platforms that can handle massive amounts of data without failure. Investment in equipment with big computing powers is inevitable.
In reality, SMMs own infrastructure that is several years old. Some of these devices may be incompatible with the chosen digital manufacturing solutions. Those that are compatible could be slower or ineffective. They are unable to sustain software solutions, lagging or hanging during operation. Other devices do not have enough connectivity points or technology prerequisites for a centralized management of production assets.
4. Dealing with worker resistance
When everyone in the company is on board, the chances of success when transitioning to digital manufacturing are high. One of the notable benefits of technology in manufacturing is the automation of processes. For employees, technology is a constant threat. A section of employees will resist or deliberately sabotage any plans for digitizing plant floor operations.
Where the installation of a digital solution is successful, employees may fake the inability to comprehend operational changes and usage of technological tools. They cause more errors during operations or stage go-slows, which ultimately hurts the baselines of any SMM. Before turning to digital manufacturing, let your employees know the changes that come with the transition.
5. Concerns about privacy
With digital manufacturing, stand-alone assets become interconnected through physical and virtual networks. There must be a seamless transfer of information at all times for the systems to achieve peak performance. Unfortunately, interconnectivity increases the probability of cyberattacks. Criminals look for loopholes to remotely attack facilities, bringing down entire production lines or denying in-house employees access to production resources. 
SMMs may shy away from digital manufacturing, fearing that this may happen. Where implementation is on course, companies must beef up the security of their systems.
Final words
Turning to digital technology appears easy on paper. In reality, SMMs must overcome technical, resource and personnel challenges. Before the transition, each company needs to come up with a comprehensive implementation plan. Companies can hire experts who will lead the transformation and increase the chances of success. SMMs should be aware that the integration of digital manufacturing is collective, and the input of every employee is vital.
About the Author
Eric Whitley has 30 years of experience in manufacturing, holding positions such as Total Productive Maintenance Champion for Autoliv ASP, an automotive safety system supplier that specializes in airbags and restraint systems. He is also an expert in lean and smart manufacturing practices and technologies.  Over the years, Eric has worked with all sectors of industry including Food, Timber, Construction, Chemical and Automotive to name a few. Currently, he's a part of the L2L team.
You may also like: How to Scale Your Manufacturing Business
Image source: Shutterstock.com