Click here to get this post in PDF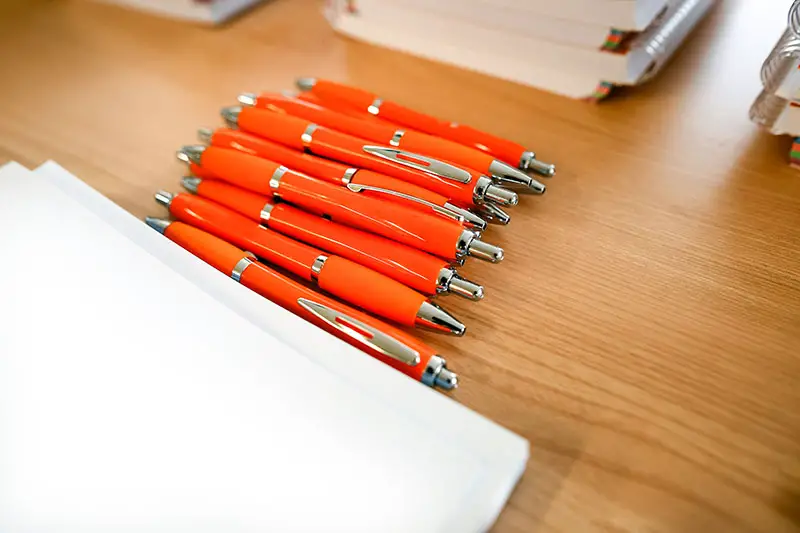 When setting up your business, all of that hard work and passion can take their toll. With so much to keep on top of and prepare for, it's easy to forget how you'll actually make people aware of what you offer once you're ready to make your mark in the world. 
There are so many avenues to look into when marketing your brand these days. Do you choose online ads and hope that people notice them? Or do you try to find ways to keep your business within reach of your customers through branded stationery? 
There's no need to stress or worry about making that all-important first impression. When it comes to finding unique and cost-effective ways to stand out from the crowd with branded merchandise, Captain Notepad has all the answers! 
Infographic created by HALO Branded Solutions, a branded merchandise company
Below are 5 branded merchandise ideas to make your business memorable!
Branded Bags
Everyone loves a freebie, and handing out some branded bags is a surefire way to get your business seen out and about by everyone and at any time! 
Whether you're hosting an event or just giving them out as part of a promotional campaign, having your brand on a bag gives your business that air of mystery and intrigue that'll keep people aware of your company. 
People like to feel kept in the loop, and when they see several local people walking around with your branded bags, they'll soon feel compelled to learn more and come find your business themselves! 
Branded Drinking Bottles
Thermal bottles have become hugely popular in the workplace and are a must-have item for any office worker these days. So, how do you take advantage of this? How about some colorful branded drinking bottles with your logo and company name across them? 
Having branded drinks bottles on other people's desks gives you a 24/7 marketing opportunity that's always there for all to see. Every time someone needs to quench their thirst, your brand is front and center! 
Branded Face Masks
Face masks have become an essential part of daily life lately. Branded face masks are the perfect way to market your business. After all, a branded maks is never out of view. 
Whether it's grocery shopping, a live event, or just taking a casual stroll through town, your brand will be seen by anyone and everyone. 
Branded Snacks
No one can resist the temptation of some free snacks! And putting your business details on the packaging is a memorable way to introduce yourself to future customers. 
Branded snacks make marketing something your targeted clients will take with them while they enjoy the delicious treats you've provided. Who doesn't love a business that makes a delicious first impression? 
Branded Notepads
Custom-branded notepads are the ultimate combination of cost-effective marketing that leaves a long-lasting impression. Whenever someone has a great idea or needs to write down something important, they'll see your brand. 
It's the marketing tool that keeps on giving, sheet after sheet. You're never out of reach on a desk, and making a memorable impression that's bound to bring you new business opportunities! 
You may also like: How Merchandising Could Make or Break Your Retail Business
Image source: Shutterstock.com