Click here to get this post in PDF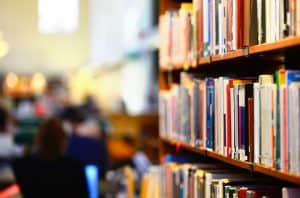 If you want to be successful in today's competitive market, then you need to know how to hustle. However, really being able to hustle is about more than just putting in the hours. You need to know how to work hard and how to get the most out of your time. While learning how to hustle won't necessarily come naturally to everyone, there are a few ways you can teach yourself to hustle more and a great place to start is by reading. We have compiled a list of some of our favorite books that can teach you how to hustle. Get started on these motivating titles and you can be on your way to improving your hustle overnight.
H3 Leadership: Be Humble. Stay Hungry. Always Hustle by Brad Lomenick
H3 Leadership is all about learning how to hustle more and how to apply that hustle to your life as a leader or entrepreneur. Using his long and impressive career working with CEOs and business icons, Lomenick details how any person can improve their hustle and start adapting some of the most important leadership habits out there right now. Start applying these habits and overnight you will start seeing your hustle completely transform.
The Go-Giver: A little Story About a Powerful Business Idea by Bob Burg and John David Mann
This book takes more of a story-telling approach to teaching hustle rather than a list of lessons, but once you dive into this book you will see just how well this approach works. Without giving away the ending, this book is about a man who feels as though the harder and faster he works, the farther away from his goals he seems to get. Dive into this quick-read and you will wake up the next day with more motivation than you ever imagined, and a new hustle-centered mindset that will have you ready to take on the world.
Hustle: The Power to Change Your Life With Money, Meaning and Momentum by Neil Patel, Patrick Vlaskovits and Jonas Koffler
As if the title of this book isn't enough to give it away, Hustle is one book that can truly change your life. Using the stories and messages from three very prominent and successful entrepreneurs, this book tells the story of how these three hustled their way to the top while delivering real-world, applicable insights on how to apply these same principles to your life.
Great by Choice: By Jim Collins and Morten T. Hansen
This book is a follow-up to the wildly popular Good to Great, and it is just as inspirational as the first book. A mixture of analysis, tons of research and engaging stories, this book details how to thrive even in the most trying and uncertain of times and will have anyone revving up their hustle factor the moment they finish this straight-forward and engaging read.
Mastery: by Robert Green
This book comes from the creative mind that also delivered 48 Laws of Power. This book is filled with information on how to unlock your potential within and how to become a master in your industry or field. This book is a no-nonsense look at what it takes to work hard, hustle and dedicate your life towards becoming the best. It even studies the behaviors of greats like Darwin and Einstein. Start taking away the lessons from this book and you can start transforming the way that you hustle each and every day.
If you want to learn how to hustle and learn how to hustle now, then start by reading all of these books. They can help you improve your hustle overnight. These are our favorite motivating titles. Which ones have you read? Let us know in the comments below!
You may also like: How Professionally-Trained Managers can Improve Business Performance
About the Author
Charlie Robinson is an accomplished marketer and interim VP of Marketing for high-growth tech startups. He is currently the VP of Marketing at Adling, a digital marketing agency based out of Cupertino, CA.
You can find him on Twitter here.