Click here to get this post in PDF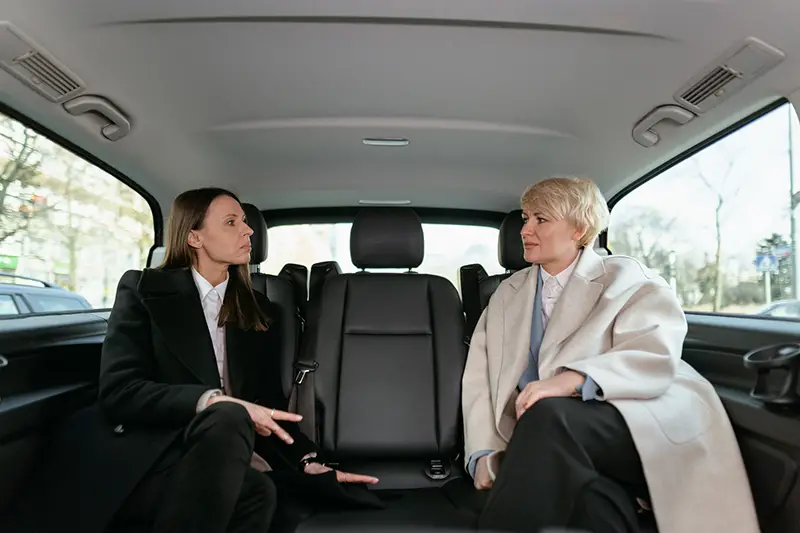 Are you considering hiring a limo for your distant business trip? This article explores some of the benefits of using long-distance limo services for business executives. If you are a business executive who has never used a limo before, here is a definition that will help you: 
What is a limo service? A limo service is a transportation service that offers comfort and convenience. People who normally use limo services are business owners, business executives, marketing executives, financial directors, or just any business executive. To ensure you have the best experience, limo service companies take into account every detail of your experience. This includes such crucial things as the booking process right to the completion of the limo ride. People prefer limos because:
Most limos have facilities that normal taxis don't have. For instance, when you use a limo, you get a larger lounging area just for you. 
Limos have a complete charging area where you can power your mobile phone.
Most limo drivers are professionals, so you will know that you will arrive safe and sound at your destination.
More importantly, most limos arrive on time. So, when you travel long distances in a limo you know that you won't be late.
Here are some of the benefits of using a limo for your long-distance trip: 
1. Limos are safe and secure
If safety and security are some of your top priorities, then you should hire a limo for your trip. You will know that you and your baggage are safe, and there won't be any nasty surprises on your way to your destination. Most limos also have tinted and bulletproof windows, so you will travel with peace of mind.
2. Limos offer a comfortable ride 
There is no other transportation service that offers a comfortable ride like a limo does. Whether you want to take a power nap, listen to soft music, or sip on champagne, you can do it inside a limo. 
3. Limos are super clean
In addition to being comfortable, limos are squeaky clean. This cleanliness makes them cozy and a pleasure to ride in. That also assures you that you won't contract any illness inside the limo.
4. Limos offer an unforgettable experience
What's more, limos offer the kind of experience that you will never forget in your entire lifetime. Some of the amenities that are usually available include: 
Wi-Fi, which you can use to connect to the internet, check emails, and more. 
You will get state-of-the-art sound systems.
There are also wet bars.
5. Limos are cost-effective 
Another major benefit of using limos is that they are cost-effective. Because up to ten people can fit in a limo, the price of a limo is pretty reasonable for long-distance traveling. 
Remember, for you to enjoy all the benefits of traveling in a limo, you must hire it from a reputable company. You should only choose a company that has been offering limousine services for quite a while. Hire car driver for long distance a car driver for long-distance today!
You may also like: 5 Things To Consider When Using Company Cars
Image source: Pexels.com